Published 03-06-23
Submitted by Rayonier
Rayonier's New Zealand team has a deep respect for protecting wildlife including the beloved kiwi.
In the video above, our New Zealand management team joined with a number of community stakeholder groups at Te Kura o Te Teko (a full-immersion Māori school) to attend a kiwi naming ceremony before releasing two kiwi chicks into Omataroa Forest.
(The Māori are the indigenous Polynesian people of New Zealand. Kiwi are flightless birds native to the country and are a national symbol of New Zealand.)
The Omataroa Trust owns the land and has invested in environmental restoration including pest control and active kiwi management for the past two decades to ensure a sustainable population of kiwi for generations to come.
Partnering to preserve a threatened national symbol
Rob Schoonderwoerd, District Forester for our Bay of Plenty region, has worked with the Trust since the inception of the Omataroa Kiwi Project. The presence of kiwi and native falcons was discovered through a survey of vegetation in 2000, prompting the development of a pest control plan. (The New Zealand falcon is the country's only falcon species and is the most threatened bird of prey.)
Initially there were only 12 Eastern Brown Kiwi found in or around the block. That population has now grown to 60 adult kiwi living and breeding in that area today thanks to careful management of these threatened birds.
Kiwi are the size of a domestic chicken and are the smallest living ratites (the group of animals that includes ostriches and emus). They also lay the largest egg in relation to their body size of any species of bird in the world. Kiwi are nocturnal, so they are more often heard than seen. If they survive to maturity (5 years), they can live for 50 to 100 years; however, predation is the biggest issue facing their survival.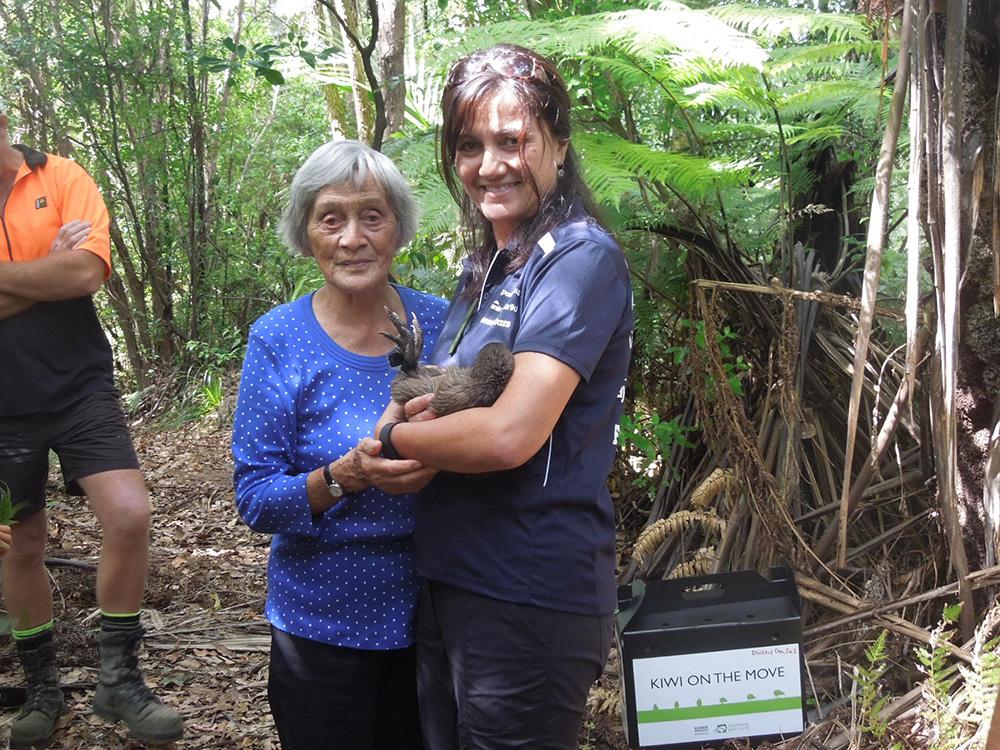 Pest control and protecting kiwi chicks
Rayonier | Matariki Forests (RMF) is working with the Omataroa Kiwi Project to provide intensive trapping and pest control management, which largely targets stoats and cats. Buffer trapping is also being deployed beyond the 11,000-hectare (27,000-acre) reserve area.
The Kiwi Project team works with the Department of Conservation on the survivability of chicks using three techniques:
Incubation hatching at a special facility in Rainbow Springs in Rotorua, where the chicks are raised until they weigh 1,000 grams (2.2 pounds)
In situ management of nests and chicks
Crèching, where the chicks are sent to another region to be raised and are returned once they weigh 1,000 grams (2.2 pounds)
The two female chicks that were released at the event in the video above were hatched at Rainbow Springs and were named Hobson and Aroha (which means "love") by the children at Te Teko school.
The kiwi were tagged with transmitters for monitoring and will be checked three weeks after being released into the wild. A key part of the Omataroa Kiwi Project is education, so we had the opportunity to teach the school children about the environment, predators and survival requirements of the kiwi.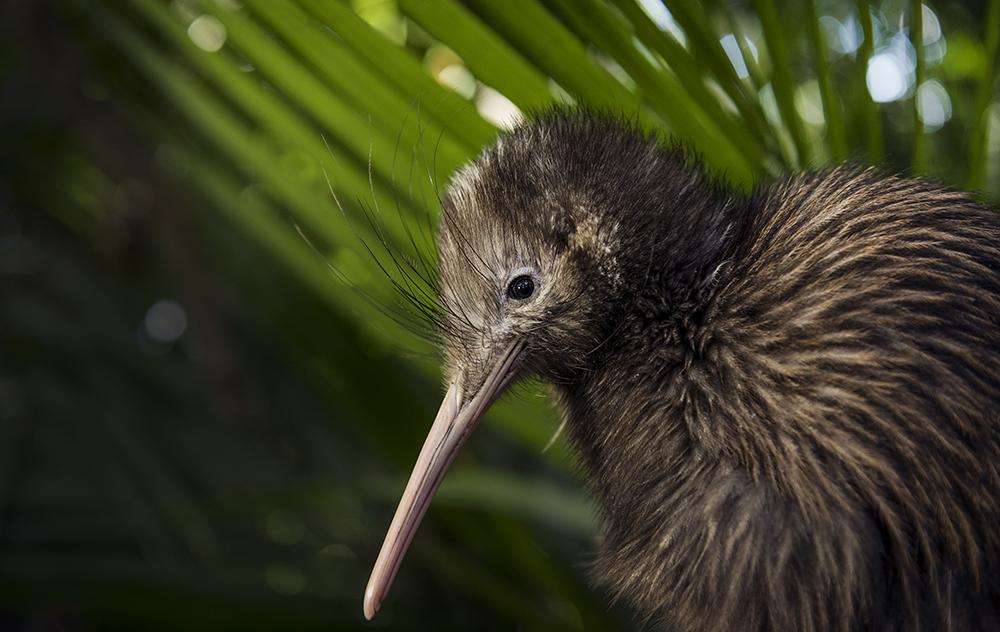 A long-term commitment to stewardship
The kiwi management work being carried out by the Omataroa Kiwi Project along with pest control, education and training is crucial to the continued survival of kiwi in this forest. Thanks to Rob Schoonderwoerd's work over the years, the Omataroa Trust has grown to be a valued partner, and the Trust has now invited Rayonier | Matariki Forests to partner on a more substantial sponsorship program.
We recognize our responsibility as a forest owner to support the sustained preservation of the Eastern Brown Kiwi and other native birds in this forest for future generations, and we are delighted to be part of this wonderful conservation effort.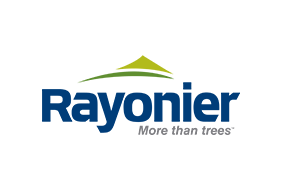 Rayonier
Rayonier
Rayonier (NYSE:RYN) is a leading timberland real estate investment trust with assets located in some of the most productive softwood timber growing regions in the United States and New Zealand. We own or lease under long-term agreements approximately 2.8 million acres of timberlands located in the U.S. South, U.S. Pacific Northwest and New Zealand. We are More than trees because we recognize that our 90+ years of success in the timberland industry comes from our people, an empowering culture and the courage to constantly challenge "the way it's always been done." Get to know us at www.rayonier.com.
More from Rayonier