Published 03-06-23
Submitted by Paramount
Fresh Films has teamed up with Paramount's Content for Change initiative on season 2 of their original series, Industry Insights.
Industry Insights features conversations between future storytellers and industry professionals that pull back the curtain on the entertainment industry. Created by teens for teens, the web series is dedicated to empowering and educating future storytellers and creators on different career paths across media & entertainment. 
The series presented by Paramount's Content for Change will include 12 episodes. Each episode will feature a different industry professional talking about their career journeys, how they got to where they are today, plus inspiration and advice for aspiring media professionals.
Season 2, Episode 1 launched Friday, March 3rd and features George Cheeks, President & CEO of CBS and Chief Content Officer for News & Sports, Paramount+. As a forward-thinking leader who is focused on diverse storytelling, inclusivity and opportunity, George shares his advice for filmmakers trying to break into the industry and speaks on the importance of exposing all the opportunities the entertainment industry has to offer for future storytellers. 
Subscribe to the Fresh Film's YouTube Channel to be the first to know when the episodes drop and catch up on all of Season 1 streaming now! 
------------
About Fresh Films
Fresh Films creates Emmy-nominated films, TV shows and documentaries while training future filmmakers in all aspects of film. As a production studio and training ground, Fresh Films is on a mission to positively impact the trajectory of diverse, underestimated teens and young adults. Youth collaborate on-set rotating through every filmmaking position – from camera and sound to costume and editing – gaining technical and workplace skills to expand their career options and their economic mobility. Fresh Films alumni work across the entertainment industry from Marvel to HBO.  Fresh Films productions give youth IMDb credit and can be seen in theatres, on Paramount+, Roku, PBS, IFC, DirecTV, Amazon Prime, iTunes, at major retailers and internationally.   
About Paramount's Content for Change
Paramount's Content for Change is a global companywide, cross-brand initiative that seeks to harness the power of content to counteract racism, bias, stereotypes, and all forms of hate. Content for Change applies scientific research, rigor, and data to transform the entire creative ecosystem at Paramount Global across three pillars – content, creative supply chain and culture. For more information, go to www.contentforchange.paramount.com
Media Contact
Kelli Feigley, Fresh Films Co-Founder and Managing Partner | 309 794 8628 |  kellifeigley@freshfilms.org
Joy Davis Fair, Paramount Corporate Communications | 212 846 0787 |  joy.davisfair@paramount.com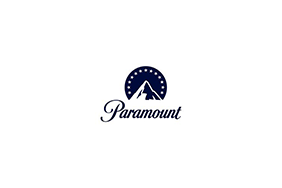 Paramount
Paramount
About Paramount Global
Paramount Global (NASDAQ: PARA, PARAA) is a leading global media and entertainment company that creates premium content and experiences for audiences worldwide. Driven by iconic studios, networks and streaming services, its portfolio of consumer brands includes CBS, Showtime Networks, Paramount Pictures, Nickelodeon, MTV, Comedy Central, BET, Paramount+, Pluto TV and Simon & Schuster, among others. The company delivers the largest share of the U.S. television audience and boasts one of the industry's most important and extensive libraries of TV and film titles. In addition to offering innovative streaming services and digital video products, Paramount Global provides powerful capabilities in production, distribution and advertising solutions.
More from Paramount