Published 03-03-23
Submitted by Verizon

BASKING RIDGE, N.J., March 3, 2023 /CSRwire/ - Verizon announced that a new grant funding opportunity for small businesses, totaling $500,000, is now available via Verizon Small Business Digital Ready. In partnership with partners Next Street and LISC, the Verizon Small Business Digital Ready online resource is designed to give small businesses the tools they need to thrive in today's digital economy. Small businesses can access, for free, personalized learning through over 40 courses, mentorship, peer networking, 1:1 expert coaching and incentives such as grant funding.
"Small businesses are the backbone of our communities," said Rose Stuckey Kirk, Chief Corporate Social Responsibility Officer at Verizon. "We developed the Verizon Small Business Digital Ready portal to give small businesses tools and resources that can help them succeed and, ultimately, help benefit their local economies."
The Verizon Small Business Digital Ready portal was created with and for small businesses, with a specific focus on helping diverse and under-resourced business owners. Starting today, March 1, until May 12, 2023, small businesses can unlock the application for this round of grant funding by first registering on Verizon Small Business Digital Ready, available at www.verizon.com/smallbusinessdigitalready, and completing at least two of the following, in any combination: courses, live coaching or community events. Small businesses that complete the application will be eligible to receive a $10,000 grant.
"We had taken a Verizon Small Business Digital Ready course on social media and wanted to invest in digital marketing. And we were fortunate to receive a Verizon Small Business Digital Ready grant," said Joe Alvarez, co-founder of iCareClean. "With the grant funds, we funded marketing projects and placed ads in online search results and on social media, all of which have significantly helped our sales efforts."
Verizon Small Business Digital Ready includes courses designed to provide essential knowledge and tools, including topics such as developing a marketing strategy, marketing with influencers, creating a content calendar, and the basics of building your business website. The free portal also includes access to mentorship, providing small business owners with the opportunity to obtain ongoing advice and support from experienced professionals who can help them overcome business challenges. Spanish language course offerings, coaching from experts and community events are also available.
This initiative is part of Verizon's goal to support 1M small businesses by 2030 with the resources to thrive in the digital economy as part of its responsible business plan, Citizen Verizon. Visit CitizenVerizon.com to learn more about the company's responsible business efforts.
Tags:
Citizen Verizon, Verizon Small Business Digital Ready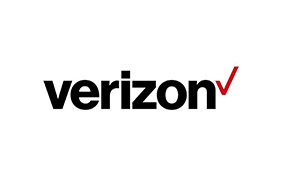 Verizon
Verizon
We are reinventing our networks around mobility, broadband & global connectivity to create a platform for long-term growth not just for us, but for America and the world.
More from Verizon