Published 03-03-23
Submitted by Enbridge Inc.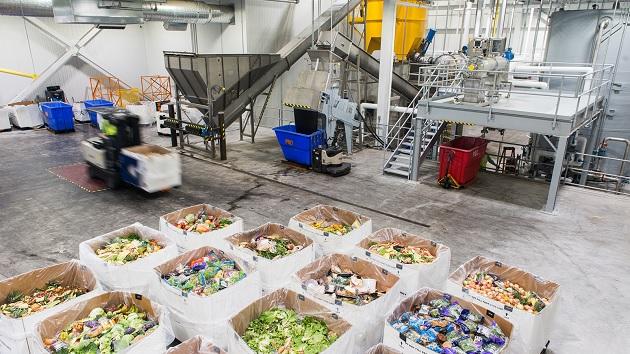 The numbers are concerning, if not staggering.
In the United States, alone, more than 100 million tons of wasted food are generated annually, with about 50% going to landfills or incinerators.
As wasted food decomposes, it creates methane. Estimates, in fact, identify wasted food as creating about 10% of greenhouse gas emissions globally.
Enbridge and Divert Inc. have unveiled plans to join forces and develop more facilities that turn wasted food into renewable natural gas (RNG). It's a historic collaboration for Enbridge that aims to help tackle both important issues—wasted food and greenhouse gas emissions.
Concord, MA-based Divert, founded in 2007, creates advanced technologies and sustainable infrastructure to eliminate wasted food. Their solutions prevent waste by maximizing the freshness of food, recovering edible food to serve communities in need, and by converting wasted food into renewable energy.
The synergies are obvious. In short, Enbridge sees growing RNG supply as a key pillar to its energy transition strategy and Divert, with its technical and logistical expertise that includes connections to RNG feedstock from within the food sector, is expanding into RNG.
Details of the new arrangement, discussed by Enbridge at its annual investor conference today in Toronto, include the following: Enbridge is acquiring a 10% stake in Divert Inc., which describes itself as an impact technology company on a mission to Protect the Value of Food™ and is expanding into RNG to help major food retailers manage their wasted food more sustainably, for US$80 million. The agreement includes further investment opportunities to develop wasted-food-to-RNG projects across the U.S. providing line of sight to greater than $1 billion of new capital growth, which will be underpinned by long-term take-or-pay contracts. Enbridge expects to close the transaction in March 2023.
Divert also issued a news release about the partnership and in it, Caitlin Tessin, Enbridge's Vice President of Strategy and Market Innovation, offered comments from the Enbridge perspective. "Divert has emerged as a leader in creatively managing wasted food and our partnership aligns with Enbridge's priorities in pioneering RNG as an effective solution to achieve net-zero greenhouse gas emissions," Tessin said.
Said Ryan Begin, CEO and co-founder of Divert: "The infrastructure development agreement with Enbridge marks a major turning point in the battle against the wasted food crisis. For 16 years, Divert has been at the forefront of efforts to prevent wasted food nationwide and this new funding will serve as a catalyst to address this pervasive problem at scale. As one of North America's largest energy infrastructure companies, Enbridge will play a critical role in the continued development of our transformative technologies and infrastructure."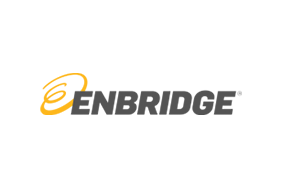 Enbridge Inc.
Enbridge Inc.
About Enbridge
At Enbridge, our name spells out our mission: a bridge to a sustainable energy future. That bridge safely connects millions of people around the world to the energy they rely on every day, fueling quality of life. Whether it's natural gas, oil or renewable power, the energy we deliver through networks spanning North America and our growing European offshore wind portfolio helps to heat homes, feed families, fuel vehicles and power industry. We're investing in modern energy infrastructure to sustain access to secure, affordable energy. We're also building on two decades of experience in renewable energy to advance new low-carbon energy technologies including hydrogen, renewable natural gas and carbon capture and storage. We're committed to reducing the carbon footprint of the energy we deliver, and to achieving net zero greenhouse gas emissions by 2050.
Headquartered in Calgary, Alberta, Enbridge's common shares trade under the symbol ENB on the Toronto (TSX) and New York (NYSE) stock exchanges. To learn more, visit us at Enbridge.com
More from Enbridge Inc.