Published 03-03-23
Submitted by Duke Energy

By Virginia Brown
Thousands of solar panels now line an 8-acre plot in Shelbyville, Ind., converting an undeveloped field into a clean energy factory.
The Blue River Solar Facility is the first in Duke Energy Indiana's pilot solar program, which makes it easier for businesses, schools and nonprofits to use clean, renewable energy.
Duke Energy installs, operates, owns and maintains the system, while customers receive kilowatt-hour and solar renewable energy credit output, up to an initial limit of 1 megawatt.
"The company gets the benefits, including renewable energy credits that go with it," said Jim Hummel, a Duke Energy renewables manager, "but they don't have to have that big, upfront capital investment. It's a lease program."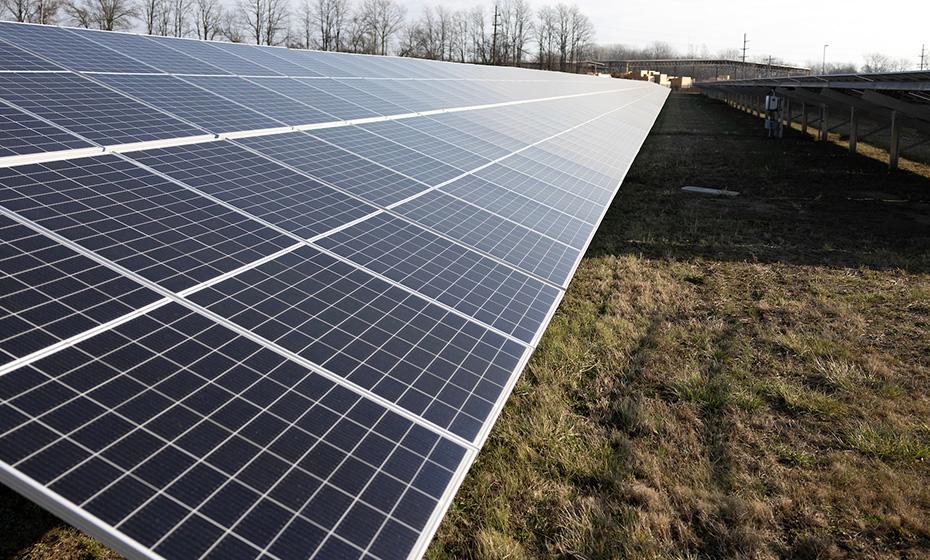 The utility announced the solar services project in 2019. Once enrolled in the program, eligible Indiana customers can hook up to the on-site solar system for 20 years for a monthly fee.
Toray Resin Co., a plastics manufacturer and subsidiary of Toray Industries, was the first business to go online.
A few years ago, the Tokyo-based company announced its environmental impact goals: to reduce their greenhouse gas emissions by 30% by 2030, and to reach net-zero carbon emissions by 2050.
"Our primary carbon footprint is attached to the electricity that we consume," said Scott Hickman, general manager at Toray Resin Co. "But we knew it was going to be very difficult for us to get to a net-zero basis by 2050 if our energy suppliers aren't doing something similar."
That's where Duke Energy, which has its own companywide goals of reaching net-zero emissions by 2050, comes in.
"Just as we were trying to figure out how we can take advantage of solar," Hickman said, "this opportunity to partner with Duke Energy came about."
At Toray, the program is major news: The story will be featured in the winter edition of the company magazine that circulates to its 48,000 employees.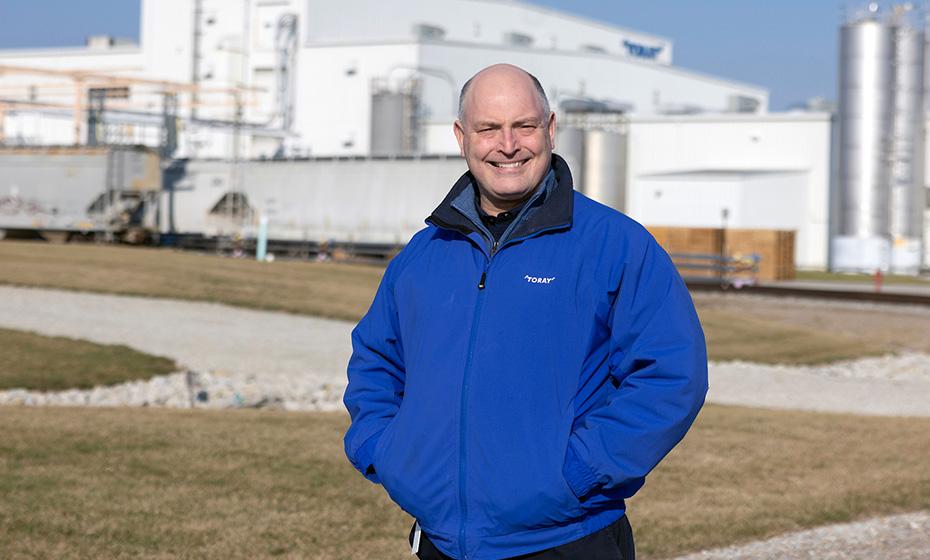 "We are starting to see more and more customers that have their own, strong environmental sustainability goals," said Hummel, who has been with Duke Energy for over 30 years.
Construction on the Blue River Solar Facility began in October 2021 and was completed in August 2022. The project hit some snags during the COVID-19 pandemic, including supply chain hiccups, material shortages, and disruptions in the workforce.
Duke Energy Account Executive Rick Smith helped shepherd the project through these hurdles.
"We recognized that we had a unique opportunity to work hand-in-hand with Toray Resin to help power their operations in a sustainable and cost-effective way, while also making progress toward a cleaner energy future," Smith said.
"As the first of anything, there's always challenges and hurdles," Hickman said, "but that is to be expected."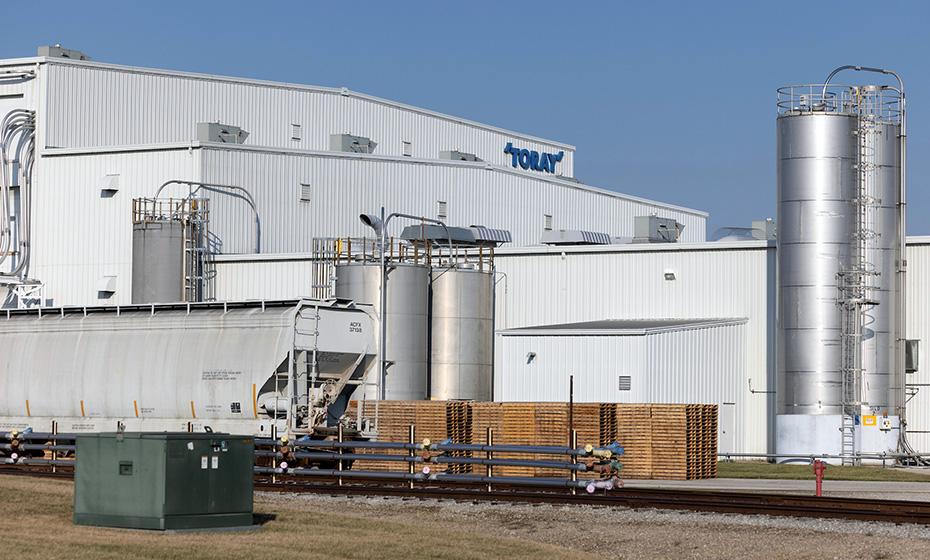 For the Toray site, Jeff Bladen, Duke Energy project manager, oversaw the installation, which included engineering, organizing contractors, and other considerations, like maintaining easement distances from railroad tracks and power poles.
Today, roughly 2,500 panels, each 6 feet tall, 3 1/2 feet wide and 1 1/2 inches thick, fill the lot.
"The solar array also helps with the production that we would normally produce from our plant and reduces that load on the grid," Bladen said. "Plus, they get the clean power to use every day."
At capacity, the site would generate up to 900 kilowatts of solar energy to help power operations, while offsetting carbon emissions.
"As the utility, it's our job to listen to what customers need to meet their goals," Hummel said, "and provide them with products that will help them get there."
View original content here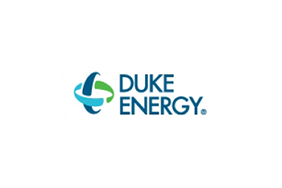 Duke Energy
Duke Energy
Duke Energy (NYSE: DUK), a Fortune 150 company headquartered in Charlotte, N.C., is one of America's largest energy holding companies. Its electric utilities serve 8.2 million customers in North Carolina, South Carolina, Florida, Indiana, Ohio and Kentucky, and collectively own 50,000 megawatts of energy capacity. Its natural gas unit serves 1.6 million customers in North Carolina, South Carolina, Tennessee, Ohio and Kentucky. The company employs 27,600 people.
Duke Energy is executing an ambitious clean energy transition to achieve its goals of net-zero methane emissions from its natural gas business by 2030 and net-zero carbon emissions from electricity generation by 2050. The company has interim carbon emission targets of at least 50% reduction from electric generation by 2030, 50% for Scope 2 and certain Scope 3 upstream and downstream emissions by 2035, and 80% from electric generation by 2040. In addition, the company is investing in major electric grid enhancements and energy storage, and exploring zero-emission power generation technologies such as hydrogen and advanced nuclear.
Duke Energy was named to Fortune's 2023 "World's Most Admired Companies" list and Forbes' "World's Best Employers" list. More information is available at duke-energy.com. The Duke Energy News Center contains news releases, fact sheets, photos and videos. Duke Energy's illumination features stories about people, innovations, community topics and environmental issues. Follow Duke Energy on Twitter, LinkedIn, Instagram and Facebook.
More from Duke Energy