Published 03-02-23
Submitted by Bayer
Imagine being told something doesn't exist, then stumbling across it in nature. 
During a research trip to the Oaxaca Valley in Mexico in 1980, plant scientist Howard-Yana Shapiro observed a strain of corn twice as tall as any he'd ever seen. Its roots dripped a gel that piqued Shapiro's curiosity. Puzzled by how corn could grow this tall in a place without access to modern agricultural conveniences, the man who tended the fields told him, "There's no fertilizer in this community."
What Howard observed changed everything.
For a plant to grow and thrive, it needs sufficient nitrogen. It is vital and serves as an engine for plant growth. However, most crops don't produce their own nitrogen but must be fertilized. Synthetic fertilizer production — popularized in the early 20th century — supports the food systems for about 1/3 of today's global population. But the process is responsible for about 3 percent of global greenhouse gasses. So, while we can't change the fact that most of our crops need food, we can change how we think about feeding them.
Although it took two decades for science and technology (and skeptics) to catch up with Howard's ideas, genomics and technology like CRISPR means it's possible to take what Howard observed and breed those traits into other plants so they use less fertilizer. That's good news for the air, the soil and the water.
Human activity is often seen as the culprit in the story of climate change. But it's ideas like Howard's that illustrate how human activity also holds the key to changing course.
"We absolutely have to drive agriculture as a climate smart solution," said Jessica Christiansen, Head of Sustainability, Bayer Crop Science. "We are going to be one of the biggest, if not the biggest lever to create positive change. To do that, we need to work together with several different partners across the industry."
"The biotechnology of programming cells will be essential to the response to climate change." Jason Kelly, Ginkgo Bioworks CEO

One of those partnerships undertaken by Bayer and Joyn Bio is with Boston-based Ginkgo Bioworks. CEO Jason Kelly and fellow MIT graduates created a DNA printing and editing platform that he believes will create cleaner, more efficient ways we produce everything from plant-based foods to chemicals. The partnership hopes to uncover its own holy grail of plant sciences.
"I think the biotechnology of programming cells will be essential to the response to climate change because biology figured this out. When a leaf falls off the tree it is magically recycled back into sub-components. This is how we should make everything. We should grow everything," said Kelly. "We can go look at the genome of the microbe on the soy, read the DNA code, find the part of it that says, 'Hey, here's how you run Haber-Bosch. Here's how you produce fertilizer. Go on the computer, redesign it, hit print and then install that code into the microbes that live on the roots of corn, for example, and give them the ability to produce fertilizer for the crop."
Shapiro's colleague at UC Davis, distinguished professor Eduardo Blumwald, published a study in July 2022 showing how he used CRISPR-engineered rice to enhance nitrogen production in rice. The discovery has the potential to save farmer's billions and reduce reliance on synthetic fertilizers. That's good news for the environment.
"Today we put so much in the soil without thinking, we didn't know either. But now we have to remediate," said Blumwald. "And the first way of remediation is lower your input, do not disturb anymore and try to instrument that for your advantage. We can play judo with our adversary. We can use that strength in our favor."
View original content here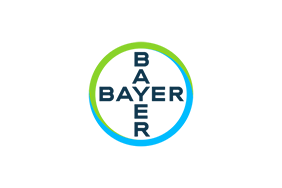 Bayer
Bayer
Bayer: Science For A Better Life
Bayer is a global enterprise with core competencies in the Life Science fields of health care and agriculture. Its products and services are designed to benefit people and improve their quality of life. At the same time, the Group aims to create value through innovation, growth and high earning power. Bayer is committed to the principles of sustainable development and to its social and ethical responsibilities as a corporate citizen. In fiscal 2015, the Group employed around 117,000 people and had sales of EUR 46.3 billion. Capital expenditures amounted to EUR 2.6 billion, R&D expenses to EUR 4.3billion. These figures include those for the high-tech polymers business, which was floated on the stock market as an independent company named Covestro on October 6, 2015. For more information, go to www.bayer.com.
More from Bayer