Published 03-01-23
Submitted by GoDaddy
According to recent results from GoDaddy's Venture Forward research initiative, Black microbusiness owners are among the most likely to start a business as a way to support their community. Because entrepreneurship creates jobs and raises income levels for the business owner and the broader community, it makes sense that Black microbusiness owners are particularly motivated to use entrepreneurship to drive change. With Black entrepreneurs among those expressing the most optimism about the future of their businesses, it's hard not to feel energized by their passion, hard work and dedication to creating success.
To celebrate Black History Month, GoDaddy asked four of its customers to record their advice for future Black entrepreneurs. Inspired by the idea of writing a letter to one's future self, the project intends to help motivate Black entrepreneurs to write the next chapter of Black-owned business history.
Each of the customers' advice came to life in video form and offered inspiration to those who've started or are looking to start their own business.
Malik and April Muhammad of Malik Books focused their advice on being the next generation of change: "Change your thoughts, change your life, be the change!"
Davina Thomas and Yudu Gray Jr. of 247 Artists encouraged Black entrepreneurs to "Trust yourself and be confident."
Anthony Stanberry of Freeze DNA, a children's comic book publishing company based in Ontario, Canada, offered superhero-inspired advice: "Be brave, be bold, be courageous, be a leader. We know you'll be victorious." 
Rebecca Gibson of Empire Beauty Bar focused her advice on surrounding yourself with the right people: "Your network will build the next chapter of Black-owned business history."
As Black History Month comes to a close, it's important to elevate Black voices now and year-round. GoDaddy is proud to support its more than 21 million customers as part of its mission to make opportunity more inclusive for all. To learn more about GoDaddy and the inspiring work they do globally, visit https://www.godaddy.com/godaddy-for-good.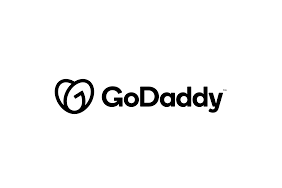 GoDaddy
GoDaddy
GoDaddy is empowering everyday entrepreneurs around the world by providing all of the help and tools to succeed online. GoDaddy is the place people come to name their idea, build a professional website, attract customers, sell their products and services, and manage their work. Our mission is to give our customers the tools, insights and the people to transform their ideas and personal initiative into success. To learn more about the company, visit www.GoDaddy.com.
GoDaddy focuses on making opportunity more inclusive for all in the communities where we work, live and play across the globe. We rally behind inclusive entrepreneurship and other critical local needs that empower people to succeed through philanthropic and in-kind donations, volunteerism, strategic partnerships and advocacy.
Empower by GoDaddy is GoDaddy's global community and philanthropic program equipping entrepreneurs in underserved communities with training, tools and peer networks to accelerate their journeys. GoDaddy rallies behind entrepreneurs in underserved communities by building their confidence and skills to strengthen their small business' digital presence.  Entrepreneurs engage in customized learning experiences, work 1-1 with GoDaddy volunteer coaches and local mentors, and gain access to wrap-around services, in-kind products and networks boosting their small businesses success.
More from GoDaddy