Published 03-01-23
Submitted by Cisco Systems, Inc.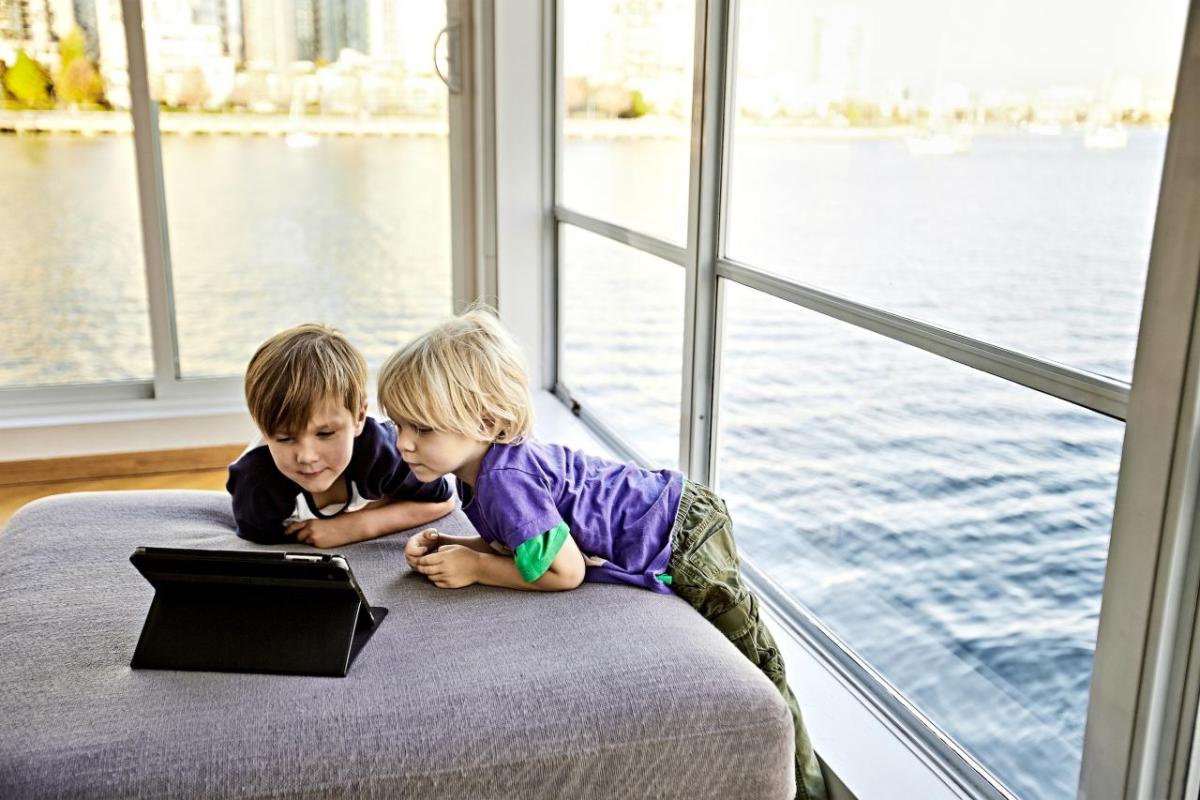 This blog is part of our People Behind Purpose at Cisco series that focuses on employees driving Cisco's purpose to Power an Inclusive Future for All. Each blog highlights a different Cisco employee whose work positively impacts people, communities, or the planet. The series was formerly known as people behind Corporate Social Responsibility (CSR) at Cisco.
The Purpose Report and ESG Reporting Hub, are where Cisco describes our initiatives focused on our purpose to Power an Inclusive Future for All. This includes our goals and progress on the environmental, social, and governance (ESG) topics that are important to our stakeholders and where we highlight our impact over the last fiscal year. Setting clear public goals, measuring our progress against them, and reporting on that progress annually is how we hold ourselves accountable to our stakeholders and society. We have been publicly reporting our performance on ESG topics since 2005.
So how is comprehensive reporting on our purpose and ESG initiatives put together at Cisco? Meet Amanda Cumberland, Director of ESG Strategy and Reporting, Insights, and Impact at Cisco, who leads the creation of our Purpose Report and the ESG Reporting Hub. She shares her academic background in research and statistics, her passion for measuring impact, and how people inside and outside of Cisco help drive our purpose.
Please tell me a bit about your life before joining Cisco.
Amanda: I moved to Arizona for graduate school. My goal at the time was to work in academia and I thought I would be a research professor. I published articles in different empirical journals because we had a massive research lab. My graduate advisor secured a lot of grants, and we did all kinds of great research.
My focus was on social and developmental psychology and studying how children develop emotions and personalities with an emphasis on statistics. Understanding people is complex and the statistical techniques had to be equally complex. We were lucky to have some of the best statistics professors in the country.
What brought you to Cisco, and what are your job responsibilities now?
Amanda: My first job at Cisco fell in my lap toward the end of my Ph.D. program. I only had experience working in academia, so I never imagined a job in the corporate world. I knew a student in our research lab who had been recruited to work for Cisco to do assessment data and analysis and she suggested I come and work for Cisco to help measure the impact of the Networking Academy and other programs.
Sometimes in life you have those sliding door moments where you can go one way or the other, and I chose to do something completely different. They were looking for someone who knew a specific statistics technique to help define and measure the impact of Networking Academy and I was excited to apply my skills for something that was having such a global impact.
It was great because I got to help create something from scratch. We focused on defining and measuring the impact of the Networking Academy and we were able to create and execute on a complete end-to-end measurement plan, and conduct predictive modeling which is still used to measure the impact of the program.
I had another new opportunity at Cisco when they created a strategy team in Corporate Affairs under Mary de Wysocki. This role was exciting as I was able to create and work on many thought-leadership and market research projects to inform our Corporate Social Responsibility (CSR) strategy holistically along with key insights for improving programs, measuring impact, and creating new initiatives.
Measuring impact is one of my passions. The two roles morphed into having more of a centralized team around anything metrics or research-related, and a few years ago, ESG Reporting was added to the team. I'm in my third year of having the privilege to lead the creation of our annual Purpose Report and ESG Hub. The focus on ESG has accelerated in recent years and I'm very proud of all the amazing work that Cisco does to help Power an Inclusive Future for All.
Can you share more about what it takes to create the Purpose Report?
Amanda: Between January and late March, we conduct multiple analyses, benchmarking and create our ESG materiality analysis which includes inputs from our key stakeholders to help guide our focus areas, initiatives, and reporting. And, of course, we do the benchmarking all year round because of the ever-changing landscape. Many new research reports come out in January. We also use these reports to understand what is happening in the world, such as global challenges including Ukraine or the pandemic, the economic outlook, purpose and ESG trends, technology trends, among a few to help guide our efforts and reporting.
Next, we develop a recommended reporting strategy because that leads to how we identify the right subject matter experts (SMEs) for those topic areas across the company. It's a massive effort, with 40 teams and over 160 SMEs participating this past year. There are teams such as legal, finance, supply chain, circular economy, Workplace Resources, employee engagement, and more. There are so many groups because we want to get it right. We do a kickoff meeting toward the end of June, and we share the reporting strategy, the process, the timelines, the expectations, and how we're structuring it.
We start conducting deep dives with SMEs in early July to understand the progress we made that year on key commitments and important areas of focus to highlight. We guide them based on all the frameworks we follow, inquiries we receive, ESG-focused indices, and other areas of focus to cover in the reporting. The team pulls all that all together into an outline at the beginning of the new fiscal year and will start gathering data about progress toward our goals. We also have a thorough data documentation claims review process, through which we work with SMEs to substantiate the claims with quality backup, and work closely with the finance and legal team throughout the process.
Why is it important for Cisco to share what we are doing annually when it comes to our Purpose work?
Amanda: It's important to share the fantastic work Cisco's doing towards our purpose for many reasons, including the expectations of our stakeholders both internally and externally. Investors increasingly make investment decisions based on a company's ESG commitments and initiatives. And our customers are making more decisions about who to work with based on their ESG policies, commitments, and initiatives. Also, we know people decide where to work based on our environmental and social track record. Current employees tend to stay because of a company's purpose, and for future employees, our reporting could be an important aspect of their decision to work with us.
Cisco has a long history of reporting on our ESG topics and we want to continue to be a leader in this space and continue to transparently share our progress and our best practices that could inspire other companies to do more so we can have even more collective impact.
The theme for this year's report is Purpose Personified. Can you tell me more about why that theme was chosen?
Amanda: We landed on Purpose Personified because everyone is part of achieving Cisco's purpose. Not only across the different business units, but there are also people we interact with through our partnerships and programs that exemplify all this amazing work. For example, you can read more about Agnes Chege, who, after experiencing a layoff early in the pandemic, found a new career in cybersecurity through Cisco Networking Academy. The report also shares how Allison Wolff, co-founder of Vibrant Planet, a Cisco Foundation funding recipient, uses data to address catastrophic fires. And you'll be inspired by Cisco employees like Scott McGregor, Lead for Cisco Social Justice Action 8, who is working to bring connectivity to historically Black colleges and universities (HBCUs).
We wanted to showcase our progress through their eyes, too, because we can only achieve our purpose through the people driving the work forward and making a positive impact.
For people who read the 2022 Purpose Report, what key takeaways do you hope they will walk away with?
Amanda: I hope one of the takeaways is that Cisco is doing so much, and all these important topics and this work has always been part of Cisco's DNA. Whether it's human rights, environmental sustainability, circular economy, education, health and well-being, or responding to crises, we're using our differentiation as a company, the power of technology, and the power of our extended network of customers and partners to make a difference across all these areas.
When you read the Purpose Report, I hope you also take away the breadth and depth of everything we're doing as a company and are as proud as I am of the impact we have had and that we will continue to make a difference for people and the world.
And lastly, I hope you see our efforts and reporting to be transparent. We don't have it all figured out yet, but we want to keep learning and doing more. We hope others learn from us too so that we can continuously improve and have even more impact over time.
To learn more about our progress to power a more inclusive future, visit our Cisco ESG Reporting Hub, where you can read our 2022 Cisco Purpose Report.
View original content here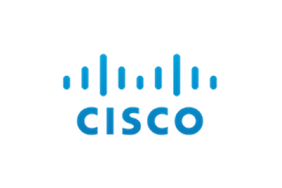 Cisco Systems, Inc.