Published 03-01-23
Submitted by Enbridge Inc.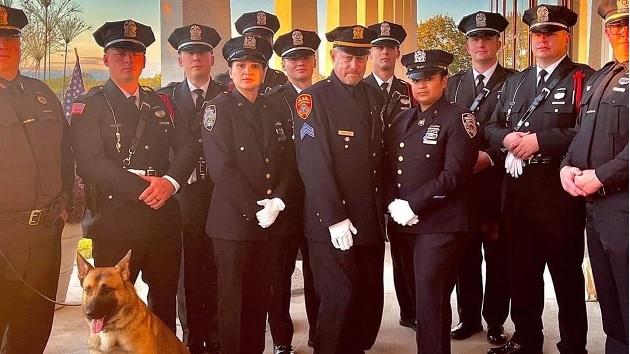 Why? Because the person behind the badge mattered.
Across the United States, police officers have taken up post to support the families and communities of fallen officers who have been killed while making the "ultimate sacrifice."
The Brotherhood for the Fallen was formed in 2010 in response to a growing rate of reported police officers being killed while in the line of duty. The non-profit organization started in Chicago and has expanded to nine chapters across the United States.
"The idea is for us to have a presence and attend every funeral of a fallen police officer in the U.S.," says Patrick Munroe, President at Brotherhood for the Fallen Boston. "We provide support to the community to show how important the person was behind the badge."
The chapter also provides one-time financial support to families to help them meet their immediate needs following the death of their loved one. As membership to the Boston chapter has grown, so has the support—Brotherhood donations to the families, which began as $250 payments in 2018, have risen to $1,250 this year.
Every November, the Brotherhood hosts an annual event to recognize the lives of those officers lost, re-energize the community around its mission, and raise funds to continue helping families who lose their loved ones while in the line of duty.
In 2022, Enbridge made a $1,500 Fueling Futures donation to Brotherhood for the Fallen Boston as part of our commitment to the communities near our operations. The donation follows a $5,000 Enbridge grant given in 2021, whose funds were directed toward the fall fundraiser event and hosting families of fallen officers.
While the primary activities of the Brotherhood chapters are to send two members on the road to attend funerals for fallen officers, often the support shown to families evolves into relationships that last much longer.
"Initially, we attend these funerals to show families that they are not alone in their grieving, but it can quickly feel like an extended family," says Munroe. "Us being there is a small gesture that means a lot to them—we know what they are going through."
Munroe himself has lost friends in the line of duty, leading him to co-establish the Boston, MA chapter of the Brotherhood in 2017. The chapter started with four members and now boasts over 1,000 supporters, including those from surrounding towns and cities.
The fundraising event of nearly 500 attendees marked the fifth event in the Boston chapter's history, with families getting to gather once again to connect with people who understand what they have been through.
"It's amazing to be able to host these families and make sure they feel like the most important guests there," says Munroe. "To see them smiling and genuinely having a good time means we are accomplishing what we set out to do."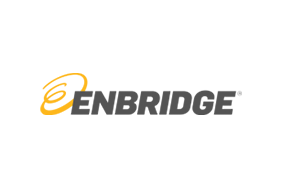 Enbridge Inc.
Enbridge Inc.
About Enbridge
At Enbridge, our name spells out our mission: a bridge to a sustainable energy future. That bridge safely connects millions of people around the world to the energy they rely on every day, fueling quality of life. Whether it's natural gas, oil or renewable power, the energy we deliver through networks spanning North America and our growing European offshore wind portfolio helps to heat homes, feed families, fuel vehicles and power industry. We're investing in modern energy infrastructure to sustain access to secure, affordable energy. We're also building on two decades of experience in renewable energy to advance new low-carbon energy technologies including hydrogen, renewable natural gas and carbon capture and storage. We're committed to reducing the carbon footprint of the energy we deliver, and to achieving net zero greenhouse gas emissions by 2050.
Headquartered in Calgary, Alberta, Enbridge's common shares trade under the symbol ENB on the Toronto (TSX) and New York (NYSE) stock exchanges. To learn more, visit us at Enbridge.com
More from Enbridge Inc.