Published 03-01-23
Submitted by Leidos
It's Black History Month! Today we begin the month-long celebration of the past, present, and future change agents and accomplishments Black Americans contribute, every day. It is with great pride that we honor the progress we have made as a people and as a country and commit to continue the work that still lies ahead.
It is important to acknowledge the leaders who relentlessly focused their efforts, and often sacrificed their lives, to engage in the hard work of advocacy and progress throughout our nation's tumultuous history.
It is also important to celebrate the contributions of our own dedicated Leidos employees who are committed to not only making our company a great place to work but are also applying their expertise in countless fields to shape the future of our business, industry, and the world.
Next week, we will join in recognizing twenty Leidos employees as Modern-Day Technology Leader award winners, and one noted as the Most Promising Engineer in Industry, at the Black Engineer of the Year (BEYA) 37th Annual National Convention. These innovators in STEM are making major technological advances impacting our healthcare systems, enhancing national security, innovating air travel, and ultimately improving our way of life.
Black history in America has deep, embedded foundations of resistance, resilience, redemption, and restoration. The struggles and the setbacks that preceded the successes serve a great purpose, not just for Black Americans but for all Americans. The lessons we all learned throughout the journey has cultivated a resolve beyond our positions, gifts past our experience, and strength that surpasses training. This resolve is the fuel that keeps us moving forward, embracing every obstacle as an opportunity to make lasting change that benefits us all.
This is the legacy. This is the celebration. This is Black history. This is our American history.
I encourage everyone to find ways to celebrate and acknowledge the many contributions of Black Americans—those we know, those we read about, and the legends in the making, not just this month but all year long.
Inclusion is all of us. Everyone. Every day.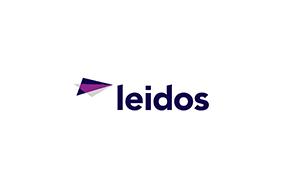 Leidos
Leidos
Leidos is a Fortune 500® technology, engineering, and science solutions and services leader working to solve the world's toughest challenges in the defense, intelligence, civil, and health markets. The company's 44,000 employees support vital missions for government and commercial customers. Headquartered in Reston, Va., Leidos reported annual revenues of approximately $13.7 billion for the fiscal year ended December 31, 2021. For more information, visit www.Leidos.com.
More from Leidos