Published 03-01-23
Submitted by UNFCU Foundation
NEW YORK, March 1, 2023 /CSRwire/ - UNFCU Foundation announced the 19 grantees it will be funding this year. The projects sustain pathways out of poverty for women and youth through access to health care, livelihood training, and education across three continents.
Funding for these grants and UNFCU Foundation's support for humanitarian relief enabled the organization to reach a milestone of $1 million in grants.
"We are thrilled to enable more women and youth to gain economic and social empowerment," said Pamela Agnone, chairperson of the UNFCU Foundation. "Our partners' impact-driven programs and the resiliency of participants signal continued success advancing the UN Sustainable Development Goals in 2023."
Grants are awarded to initiatives that focus on the empowerment of women and youth, and particularly on the Foundation's mission to end poverty. The chosen partners demonstrate a strong record of accomplishment and UN SDG impact in marginalized communities. According to several ongoing grantees, UNFCU Foundation's funding has fast-tracked growth in critical areas:
"Support from UNFCU Foundation will enable New York-based YWCA Brooklyn to expand its YW Brooklyn LEAD Program to serve more young women of color in poverty-impacted communities," said Martha Kamber, the organization's CEO & President. "In exploring college and careers, girls take their first steps towards economic mobility."
"MindLeaps launched a virtual academy to help youth refugees in Uganda transition from social-emotional learning to economic empowerment with its UNFCU Foundation grant," said Rebecca Davis, founder and executive director. "In 2023, to further strengthen families and self-belief, women will receive extensive business training through our Moving Forward Together Program."
"RefuSHE will provide additional refugee artisans in Nairobi, Kenya with the technical, business, and financial training they need to become skilled craftswomen and self-reliant entrepreneurs," said Rose Kanana Muthuri, chief programs officer. "UNFCU Foundation's grant will enable more young women to continue healing while they achieve economic and social independence. This includes saving the income they earn as members of RefuSHE's Artisan Collective and launching their own businesses across Nairobi."
Grantees and projects supported by the UNFCU Foundation in 2023:
Health care grantees:
Education grantees:
Building Tomorrow ensures children in rural Uganda access to foundational learning opportunities, including literacy and numeracy via its Roots to Rise Program.
Girl Up instructs adolescent girls in three target under-resourced communities in Kenya with Science, Technology, Engineering, and Mathematics (STEM), life skills, and enhanced leadership development training to become advocates for gender justice.
Grace Outreach enhances the academic skills of low-income women in New York City through the pursuit of higher education and employment.
Livelihood training grantees:
Humanitarian relief in 2022:
Supporting emergency humanitarian work on the ground with partners represents an additional commitment by UNFCU Foundation to leave no one behind. In 2022, relief efforts supported the people of Ukraine in collaboration with UNICEF USA and USA for UNHCR. A partnership with USA for UNHCR contributed to its Horn of Africa campaign.
ABOUT UNFCU FOUNDATION
UNFCU Foundation is an accredited New York-based, non-profit corporation launched in 2015. It was established by the United Nations Federal Credit Union (UNFCU) with a mission to sustain the path out of poverty through healthcare and education for women and youth. Since its inception, UNFCU Foundation has supported programs to enable more than 31,000 marginalized women and youth to unlock their potential.
To learn more, follow UNFCU Foundation's progress on YouTube, Twitter, Facebook, Instagram, and LinkedIn.
MEDIA CONTACT
Elisabeth Philippe, UNFCU Foundation, ephilippe@unfcufoundation.org, Tel. +1 347‑686‑6776; Mobile +1 347‑510‑4036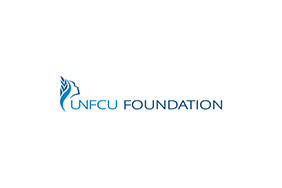 UNFCU Foundation
UNFCU Foundation
United Nations Federal Credit Union (UNFCU) launched the UNFCU Foundation in February 2015, with the purpose of funding projects that reduce poverty through education and healthcare, especially among women and children in developing countries, the Washington, DC-area, and New York City.
The UNFCU Foundation, a New York based 501(c)(3) organization, supports initiatives that:
Work to eradicate poverty and hunger
Empower women and youth by offering them opportunities for self-development and economic advancement
Promote well-being and provide access to healthcare for women and their families
Provide disaster relief
More from UNFCU Foundation