Published 02-28-23
Submitted by Science Applications International Corporation (SAIC)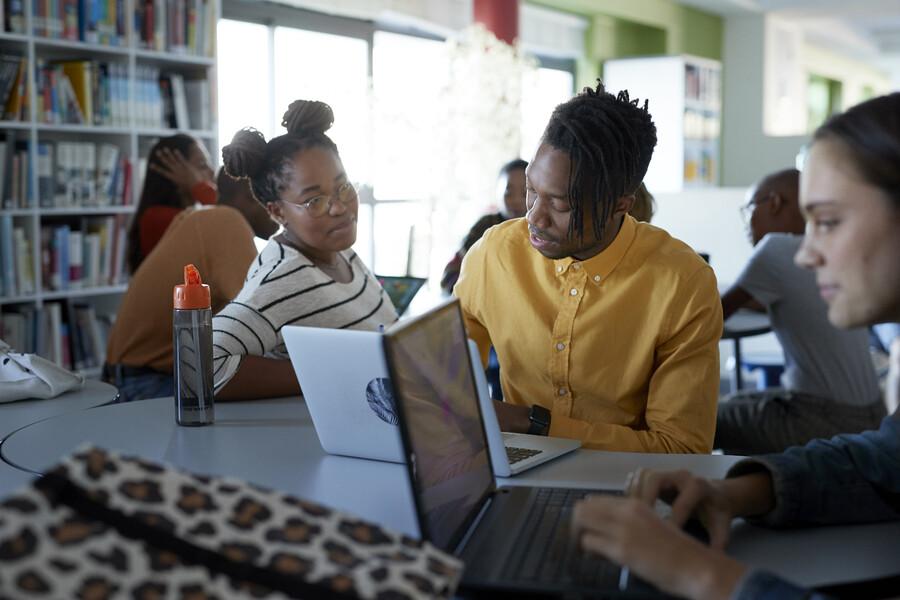 Why do academic institutions, government contractors and state and federal agencies often partner together?
Fostering relationships between these organizations is an opportunity for industry to create a more synergistic engagement, develop business and bring scholarships and educational opportunities to the students and communities the universities serve. In addition, relationships between these organizations frequently provide students with job opportunities and allow corporations to make academic support donations. These opportunities tend to be more impactful through historically Black colleges and universities (HBCUs).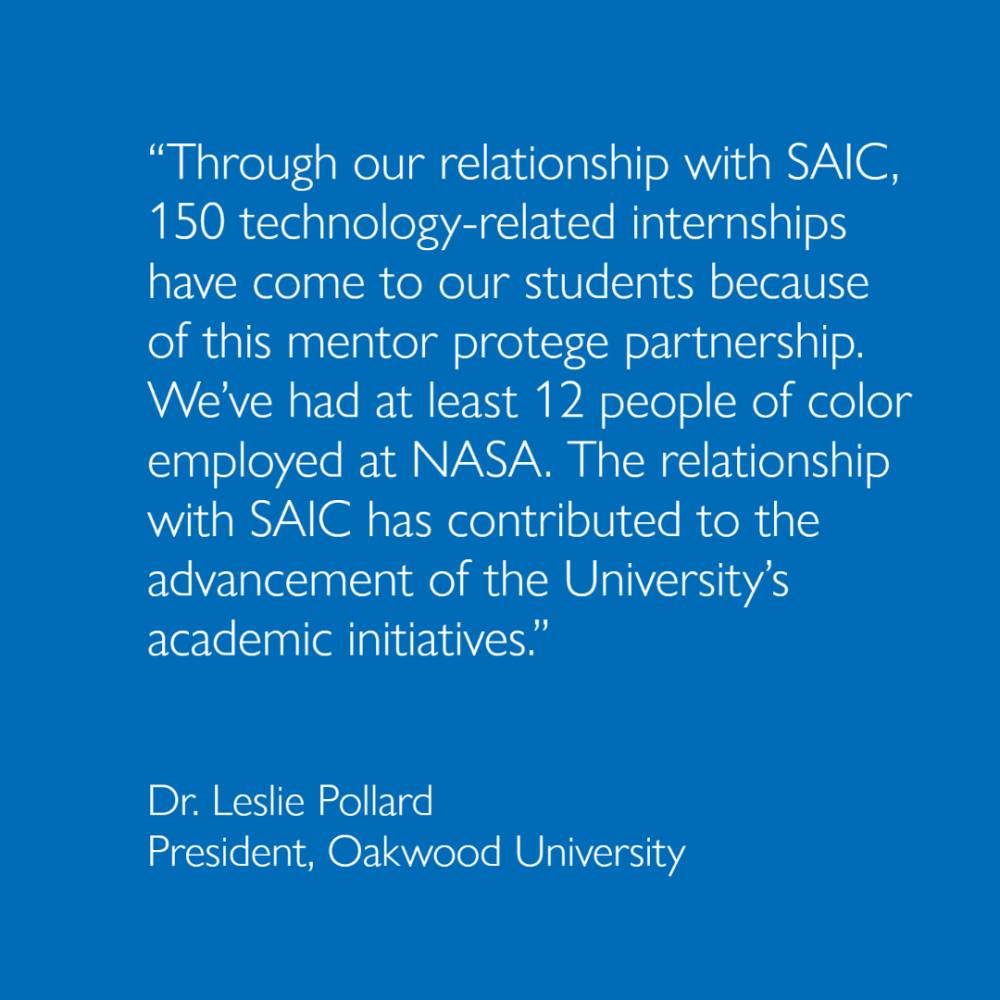 Here are three ways that industry could maximize HBCU partnerships.
1.Think more broadly about what HBCUs can provide to industry partners. 
Some companies only engage with HBCU's in spring university career fairs. Once that initial connection is made with students, companies often disappear until the next spring recruiting cycle. Yes, HBCUs are great a resource to identify talent but also provide advanced research and can serve as partners on government contracts, significantly enhancing the value companies bring to their customers. For example, SAIC made a commitment to Bowie State University that if we sponsor an event in their proximity, we will host it on their campus. Recently, we facilitated a connection between Bowie State University and SAIC's NASA client to host their Women in STEM event, with our CEO Nazzic Keene as a guest speaker. As a result, Bowie State maintains an enduring relationship with NASA Goddard Space Flight Center's Goddard Space Flight Center.
2. Help HBCUs navigate the business world. 
Many HBCUs do not benefit from the same level of financial donations, endowments and company engagement as predominately white institutions (PWIs). Industry partners can help universities navigate unfamiliar business opportunities, opening the door to available funds and resources. Sharing business knowledge is particularly helpful in the complex world of government contracts. Partnering with Bowie State University, SAIC hired a consultant to guide them through the business practices necessary to engage with industry, identify available resources and obtaining government funded contracts.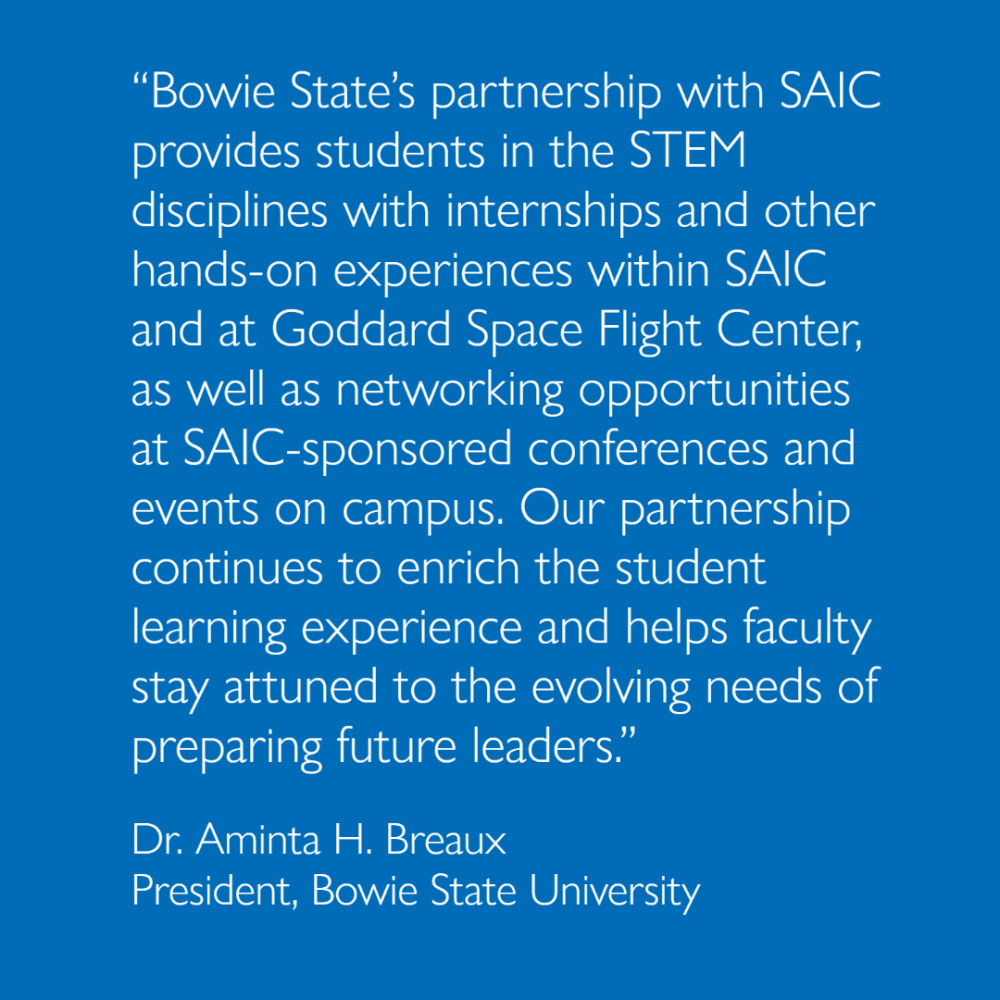 3. Make an investment of time.
Good things take time, and developing meaningful partnerships is no different. Companies mean well when they endeavor to partner with HBCUs, but they must be willing to make an ongoing investment of time and energy to cultivate meaningful relationships. SAIC's partnership with Oakwood University goes back more than 20 years, and we continue to grow our relationship with other HBCUs such as the University of Maryland Eastern Shore and Alabama Agricultural and Mechanical University. These partnerships were built through a few dedicated SAIC employees willing to visit campuses and engage with university administration routinely.
Building enduring relationships with HBCUs empowers these amazing organizations to do more for the communities they serve and helps industry to achieve our goals. Healthy organizations embrace diversity and understand unique experiences and backgrounds make them stronger. Learn more about how SAIC's diversity, equity and inclusion program leads to innovation.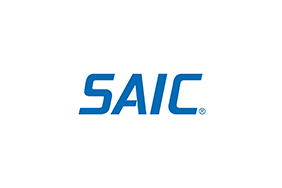 Science Applications International Corporation (SAIC)
Science Applications International Corporation (SAIC)
Science Applications International Corp. (SAIC) is a premier Fortune 500® technology integrator solving our nation's most complex modernization and readiness challenges across the defense, space, civilian, and intelligence markets. Our robust portfolio of offerings includes high-end solutions in systems engineering and integration; enterprise IT, including cloud services, cyber, and software; advanced analytics and simulation; and training.
With an intimate understanding of our customers' challenges and deep expertise in existing and emerging technologies, we integrate the best components from our own portfolio and our partner ecosystem to rapidly deliver innovative, effective, and efficient solutions.
More from Science Applications International Corporation (SAIC)