Published 02-27-23
Submitted by GoDaddy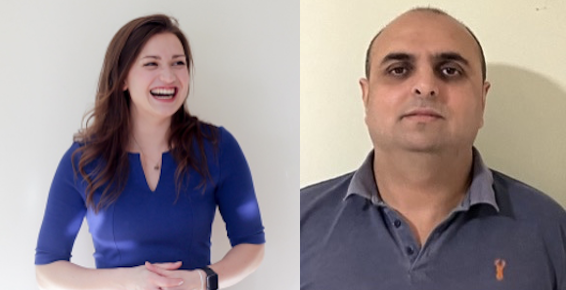 Empower by GoDaddy is GoDaddy's global social impact program equipping entrepreneurs with training, tools and peer networks to accelerate their journeys. Together with its nonprofit and community partners around the world, Empower by GoDaddy works to understand local communities and the small business landscape to identify gaps and develop customized, neighborhood-based programs that meet every entrepreneur's unique needs. 
Internally, GoDaddy's goal is to create thoughtful, high-impact ways for employee volunteers to live out the company's mission of making opportunity more inclusive for all and experience first-hand how they can give back and improve lives. GoDaddy employees share their expertise in marketing, social media and website development with entrepreneurs. 
GoDaddy asked two of its UK-based Empower by GoDaddy volunteers, Katherine Islim and Dinkar Jaitly to share more about their experiences supporting the program. Here is what they had to say:
What drew you to support Empower by GoDaddy?
Dinkar: "It was a great opportunity for me to speak to an audience and improve my presentation skills. As I am new to the company and working virtually, it was an opportunity to learn more about GoDaddy products as well as network within the company with other volunteers. Although I might not have the appetite to be an entrepreneur, I enjoy encouraging small businesses as every big business starts with a small step."
Katherine: "I was drawn to Empower by GoDaddy because of the ethos of helping those entrepreneurs without a technical background or resources to get their business online - as this can make such a difference! I enjoyed the chance to connect with our customers, use our products and hear first-hand from them their questions and challenges."
What would you tell others about volunteering for Empower by GoDaddy?

Dinkar: "Volunteering for Empower by GoDaddy is nice, especially when you can see what end users want to achieve and how GoDaddy products fit in with their needs. Also, as a GoDaddy employee, you get a free site for two years. You can use it and see from the customer's perspective what onboarding is like with GoDaddy products. Researching GoDaddy's various product features as a mentor helps you to see training videos and better understand what the features intend to do."
Katherine: "Do it! It's helpful to get outside of your day-to-day role and reconnect with why we're working here at GoDaddy – to help entrepreneurs."
GoDaddy employees are relentless advocates for entrepreneurs and apply their passion and skills to coach small business owners through Empower by GoDaddy. Employee volunteers teach topics from branding and domains to marketing and ecommerce. 
To learn more about Empower by GoDaddy, visit: https://www.godaddy.com/godaddy-for-good/empower
To learn more about careers at GoDaddy, visit: https://careers.godaddy.com/ 
Empower by GoDaddy Spotlight Series: By partnering with diverse local nonprofits and community organizations around the world, Empower by GoDaddy aims to reach those who haven't otherwise had access by offering skills training, resources, and mentoring to help accelerate their business journeys. This article is part of the Empower by GoDaddy spotlight series that shines a light on the individuals who make this unique initiative possible.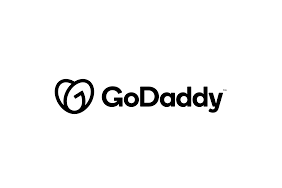 GoDaddy
GoDaddy
GoDaddy is empowering everyday entrepreneurs around the world by providing all of the help and tools to succeed online. GoDaddy is the place people come to name their idea, build a professional website, attract customers, sell their products and services, and manage their work. Our mission is to give our customers the tools, insights and the people to transform their ideas and personal initiative into success. To learn more about the company, visit www.GoDaddy.com.
GoDaddy focuses on making opportunity more inclusive for all in the communities where we work, live and play across the globe. We rally behind inclusive entrepreneurship and other critical local needs that empower people to succeed through philanthropic and in-kind donations, volunteerism, strategic partnerships and advocacy.
Empower by GoDaddy is GoDaddy's global community and philanthropic program equipping entrepreneurs in underserved communities with training, tools and peer networks to accelerate their journeys. GoDaddy rallies behind entrepreneurs in underserved communities by building their confidence and skills to strengthen their small business' digital presence.  Entrepreneurs engage in customized learning experiences, work 1-1 with GoDaddy volunteer coaches and local mentors, and gain access to wrap-around services, in-kind products and networks boosting their small businesses success.
More from GoDaddy