Published 02-27-23
Submitted by Leidos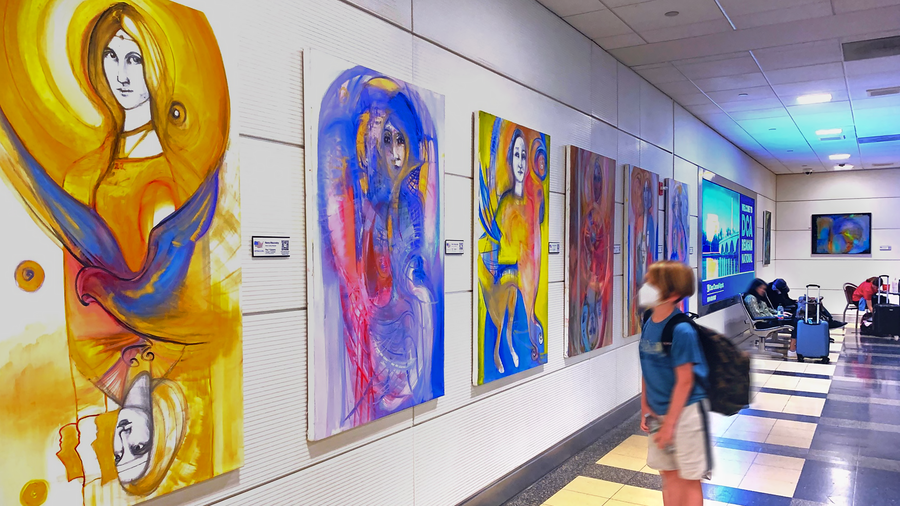 A new art exhibit called Capturing Calm invites air travelers to de-stress within a busy terminal of Reagan National Airport.
The exhibit, organized by Uniting US and sponsored by Leidos, features paintings by U.S. military veterans curated to help alleviate the anxiety often experienced within busy airports.
Why you should know: Air travelers have faced a number of headaches recently including over the holidays, when extreme weather caused a surge of delays, cancellations, long lines and misplaced luggage.
AnnMarie Halterman, Uniting US Executive Director, said Capturing Calm is about bringing beauty and joy to others in an unexpected place and giving military veterans an outlet to express themselves.
From the source: "Airports are notoriously stressful places," says Halterman. "Capturing Calm transforms these hectic environments to a balanced ambiance for travelers through images of hope, wellness and unity. We hope to help people relax in a space that can be very triggering and stressful. It's amazing how peaceful these areas are now, and how different they are from the rest of the airport."
Daniel Pellegrom, Leidos Environmental, Social and Corporate Governance Director, said the partnership has an added layer of significance because its artists have served in the military or belong to military families.
From the source: "The most exciting thing about this partnership to me is how well the Uniting US culture aligns with the Leidos corporate culture," says Pellegrom. "Both organizations value mental health, stronger communities and honoring military service, all things we're celebrating with Capturing Calm."
Looking ahead: Halterman said a similar exhibit will open at Dulles International Airport later this spring, with plans to expand to Heathrow Airport later this year.
Leidos has many other fingerprints at airports around the world to help improve the travel experience, including software designed to increase runway capacity and equipment designed to modernize security checkpoints.
Please contact the Leidos media relations team for more information.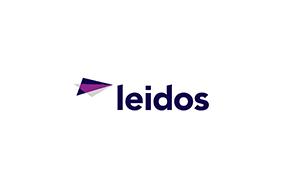 Leidos
Leidos
Leidos is a Fortune 500® technology, engineering, and science solutions and services leader working to solve the world's toughest challenges in the defense, intelligence, civil, and health markets. The company's 44,000 employees support vital missions for government and commercial customers. Headquartered in Reston, Va., Leidos reported annual revenues of approximately $13.7 billion for the fiscal year ended December 31, 2021. For more information, visit www.Leidos.com.
More from Leidos