Published 02-27-23
Submitted by Baker Hughes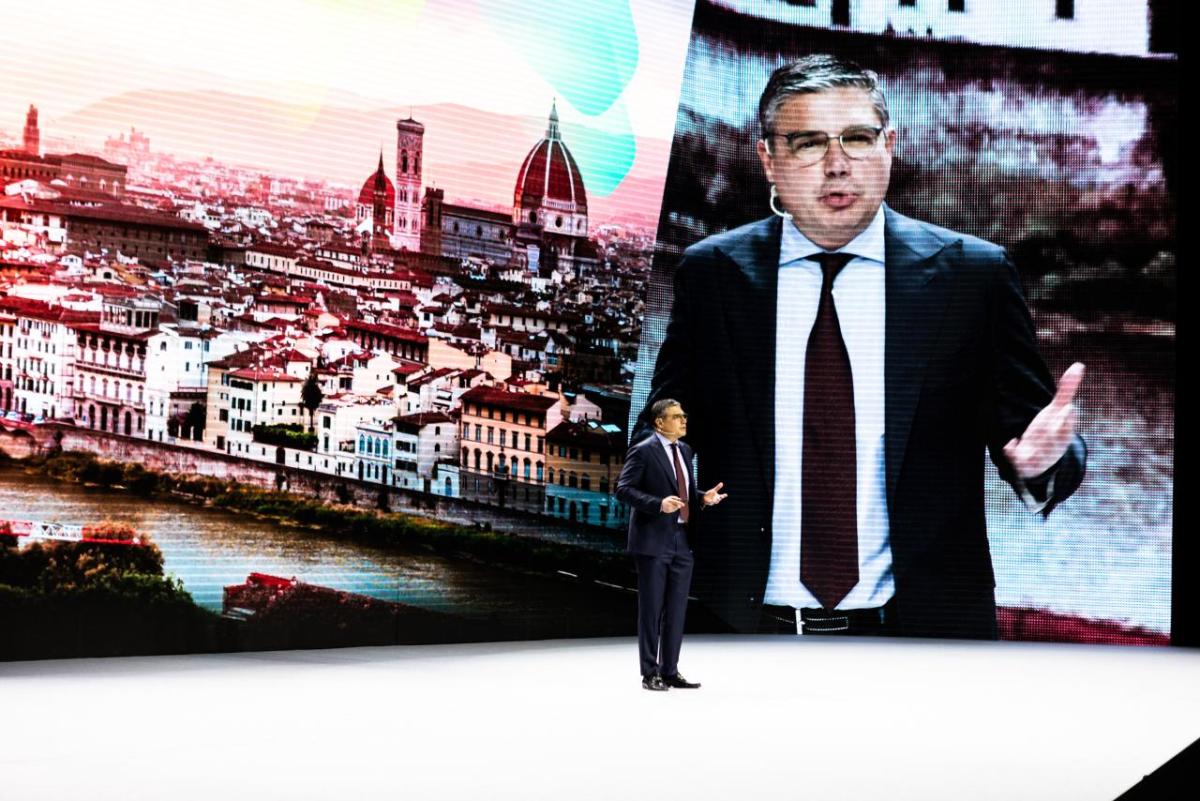 On 30th - 31st January 2023, Baker Hughes held its annual forum hosting energy and industry thought leaders from around the globe in Florence, Italy.
The mission for the 2-day agenda was clear: to drive meaningful dialogue on how we balance the energy trilemma and continue momentum in the energy transition. Below are key takeaways from the event: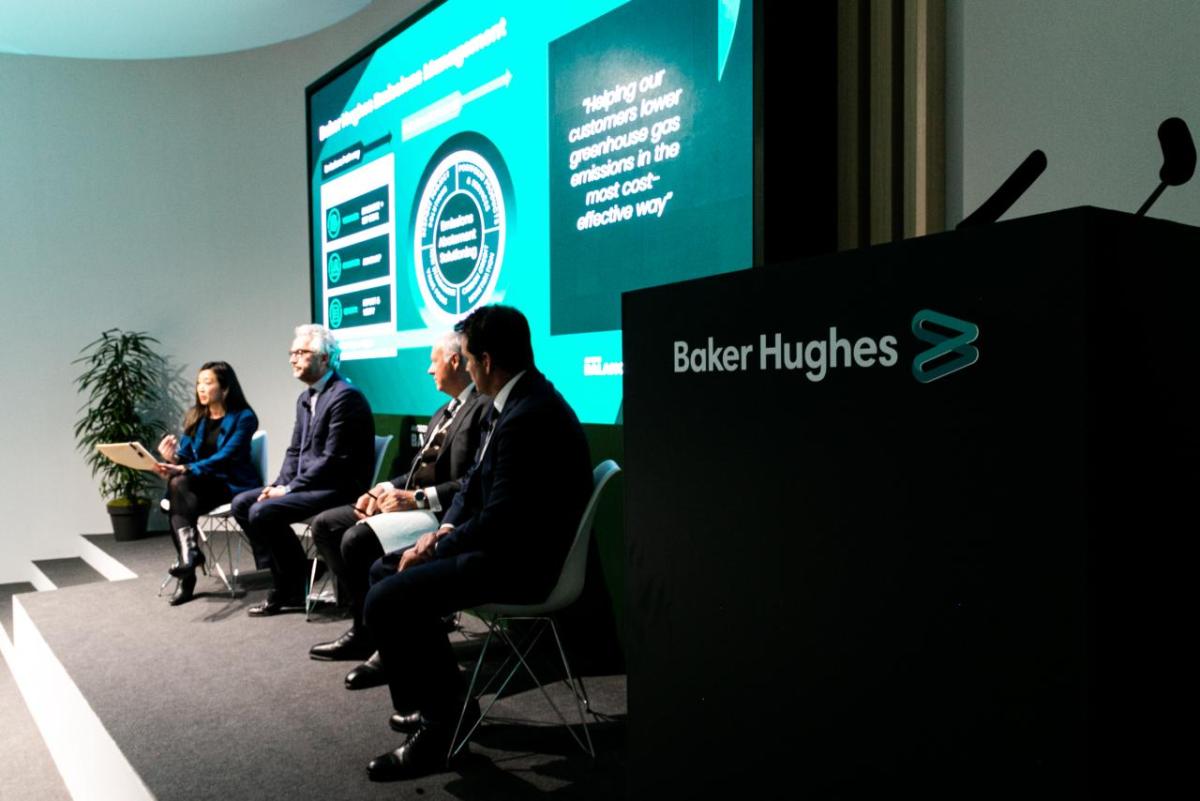 Sustainability: this is an 'energy transition not an energy switch'
In his opening keynote, Chairman and CEO Lorenzo Simonelli addressed the audience with his thoughts on the energy trilemma and the case for transition at pace and with purpose.
As participants on the main stage shared their vision for a sustainable future where net zero commitments are met through social, environmental and governance excellence, Baker Hughes end-to-end solutions serving the energy value chain were showcased during deep dive technology sessions, local plant tours and in the ambient solutions fair, enabling visitors to better understand what is currently available to meet their sustainability goals.
Sustainability is also about energy security and affordability. Several panel discussions explored both themes concurrently. The principles of a just and social transition require balancing the needs of and effective social dialogue with all impacted groups during the switch to a lower carbon energy system. ''To thrive today and tomorrow, companies must give more to the world than they take. This means improving the lives of everyone the company touches, taking ownership of all the social and environmental impacts of its business.'' Paul Polman, business leader, campaigner, co-author of 'Net Positive' said in closing the Day 1 proceedings.
Participants agreed that net-zero energy is possible, and several speakers aptly quoted transformation and change can be conservative at first, but then become quick to progress. The quick progress was evident at the event and backed by a new industry report. The newly published research from FT Longitude, the specialist research division of the Financial Times Group, showed that in 2022, more organizations say they are prepared to transition to net zero by 2050 than they were in 2021. Read more here: https://baker-hughes.ft.com/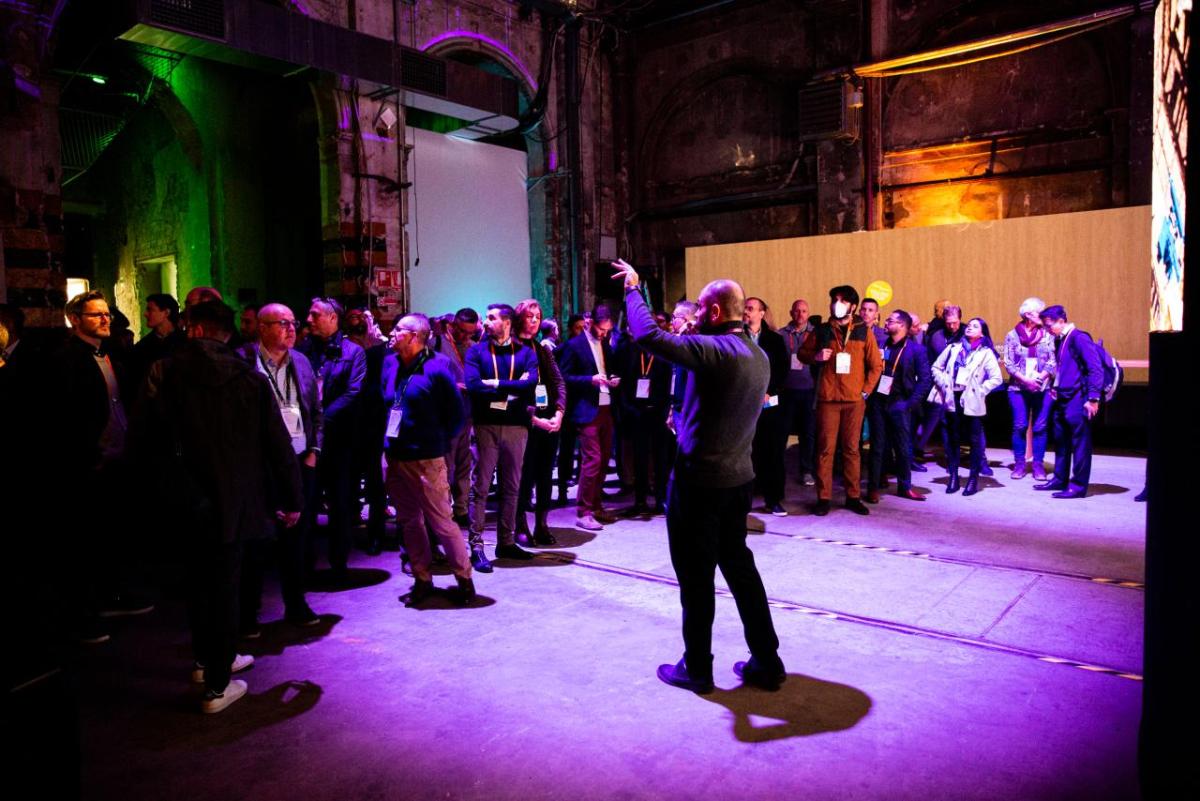 Technology is at the center of this transformation
Alongside the conference plenary, over 200 subject-matter experts supported 25 tech sessions and more than 20 plant tours of local Baker Hughes facilities. The 'show and tell' featured 60+ technologies built for progress, and brought together the power of engineering, science and data to redefine what is possible in this context of an energy trilemma.
Leveraging its value-chain portfolio as an engine for innovation and new product development, Baker Hughes continues to partner with key industry players to help accelerate the pace of change in the energy transition. This was evident at the event, which featured impressive industry and adjacent industry collaborations such as Air Products, Ekona Power, HIF e-fuels, Bloom Energy, Solvay materials and chemicals…etc., all bringing cleaner and more intelligent energy solutions to market.
Heard on the main stage: Ilham Kadri, CEO of Solvay ''Carbon is not the enemy, the emissions are. We need clean energy at cost and at scale and we cannot do it alone.''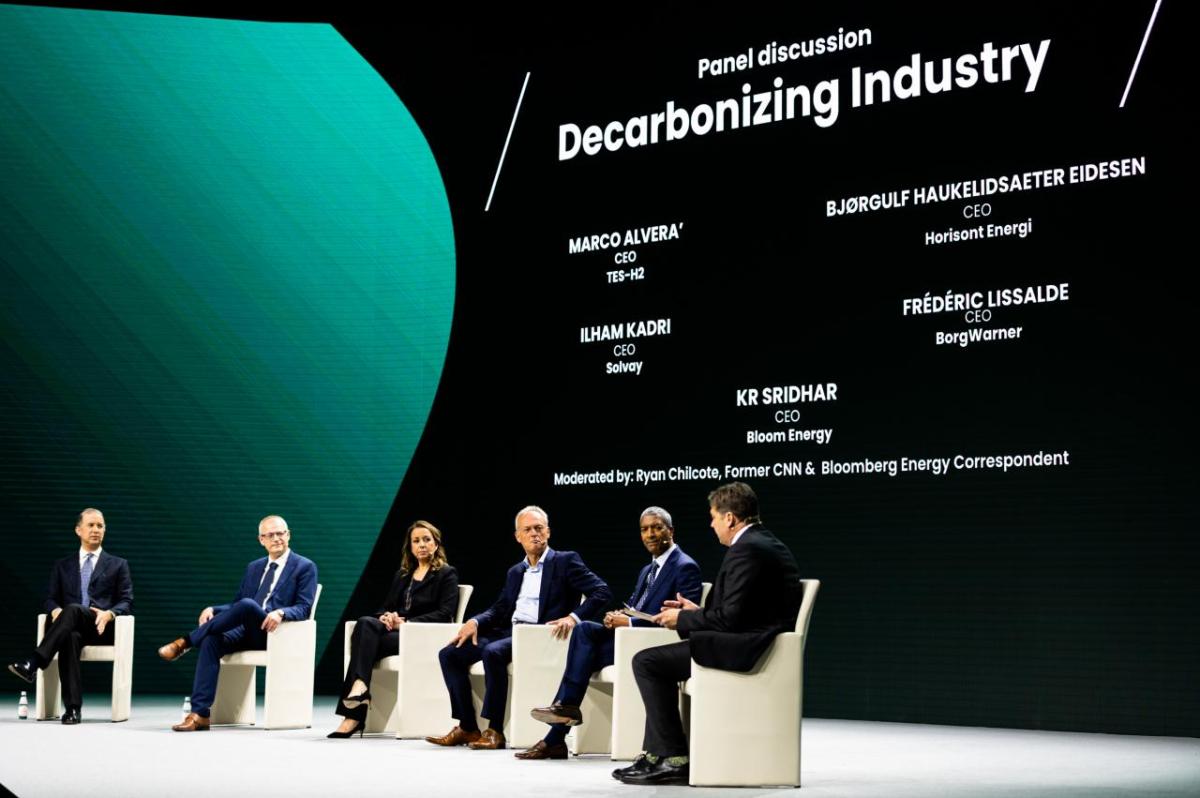 Together we can: accelerate collaboration and partnerships
Leaders from the energy majors, national oil companies and engineering, procurement, and construction (EPC) organizations across the globe are pivoting from acting as traditional producers of hydrocarbons to providers of multiple forms of energy, in order to lead the transition to a lower carbon energy system and in turn safeguard the future of their organizations.
While the destination of a net-zero carbon future is well defined, the pathway to this end goal is still under development. Speakers and participants alike agreed: the need for decarbonization at pace across the energy sector has precipitated a radical rethink of the traditional business models that have dominated this industry in the past.
At the event, a great example of such initiatives was the announcement that Baker Hughes and Fortescue Future Industries are to collaborate on exploring green hydrogen and geothermal projects for hard to abate industries. The multiplication of similar partnerships, designed to leverage respective expertise to explore opportunities for scale-up and adoption of new technology to help reduce GHG emissions, is a trend which we see continuing throughout 2023 and beyond.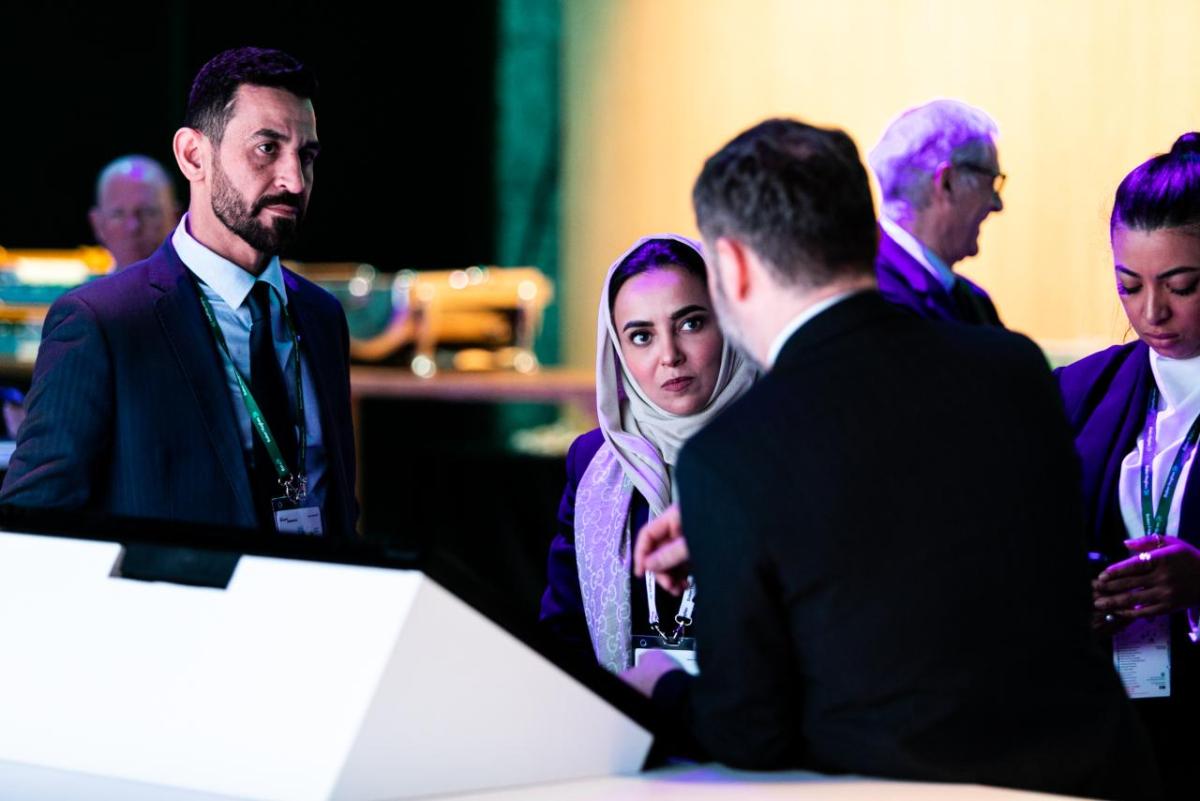 Digital enablement: connect for cleaner energy
One of the themes at the event was 'More Intelligent Operations'. Every company will need to be digital in some way, shape or form in the future. It is how companies are creating continuous efficiency and ultimately reducing emissions.
On the opening day, Baker Hughes announced the launch of multiple new digital solutions for more intelligent operations and cleaner energy, as an expansion on its own digital ecosystem, to provide new levels of efficiency, performance and emissions reduction for oilfield, gas and industrial segments:
Leucipa™ – a new solution that automates field production,
Cordant™ – an integrated suite of asset performance management and process optimization solutions for energy and industrial customers,
An investment and collaboration with Corva, to provide intelligent rig visualization and drilling operations.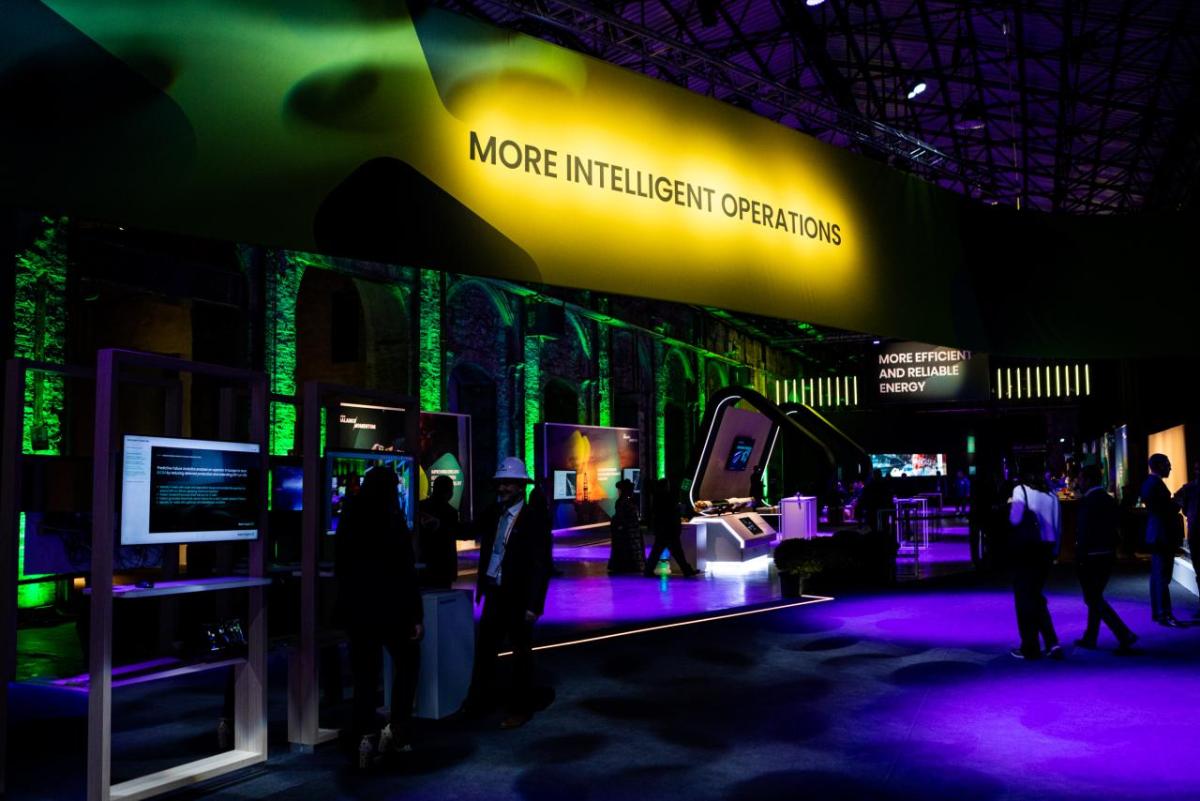 Baker Hughes' expertise lies in the enablement piece: digital tools and systems that enable increased efficiencies, improved performance, reduced downtime, monitored and reduced emissions. Participants were able to experience the reality of the digitalization of business objectives and the practical use of automation and AI for both day-to-day operations and longer-term forward looking predictive analytics.
This story first appeared on Baker Hughes' Energy Forward Stories.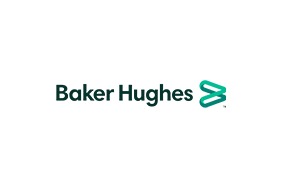 Baker Hughes
Baker Hughes
Baker Hughes (NYSE: BKR) is an energy technology company that provides solutions to energy and industrial customers worldwide. Built on a century of experience and with operations in over 120 countries, our innovative technologies and services are taking energy forward - making it safer, cleaner and more efficient for people and the planet. Visit us at www.bakerhughes.com.
More from Baker Hughes