Published 02-24-23
Submitted by GoDaddy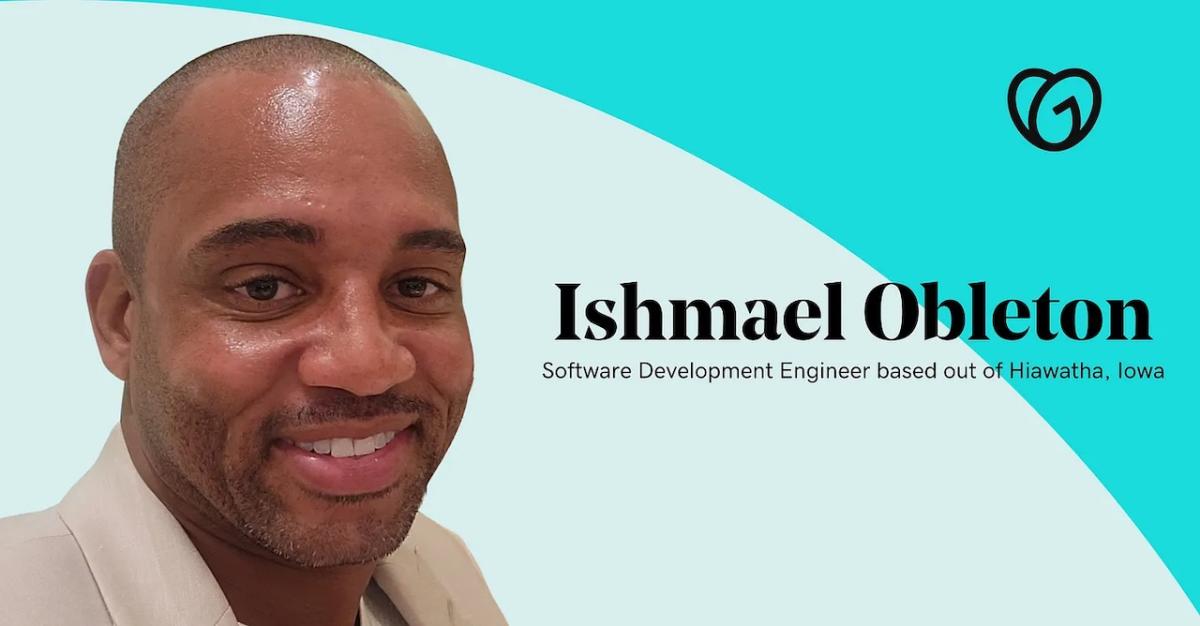 Originally published on GoDaddy Life
Tell us a little bit about yourself and your career at GoDaddy.
I am a proud graduate of the University of Iowa, where I majored in Civil Engineering with a focus in Computer Science. During my time in college, I worked various internships within IT, ultimately deciding that's where I wanted to pursue a career. Prior to GoDaddy, I worked at John Deere, Marsh Advantage America, and then Transamerica Capital Management, all within IT. I have been with GoDaddy for twelve and a half years, now. I currently work on the Domains DCC Team as a Software Development Engineer!
This year, my wife, Tosha, and I will be celebrating our twenty-year wedding anniversary. We now have two talented freshmen and cannot believe how fast the time has flown by. Our youngest daughter, Arynn, is a freshman in high school and is active in dance. Our oldest, Caelynn, is in her first year at Simpson College, studying Actuarial Science and playing softball.
Outside of work, I have a true passion for sports and coaching. I've been coaching Amateur Athletic Union (AAU) basketball for nine years, high school basketball for five years, and club softball for ten years. Additionally, I am a personal trainer for baseball and softball.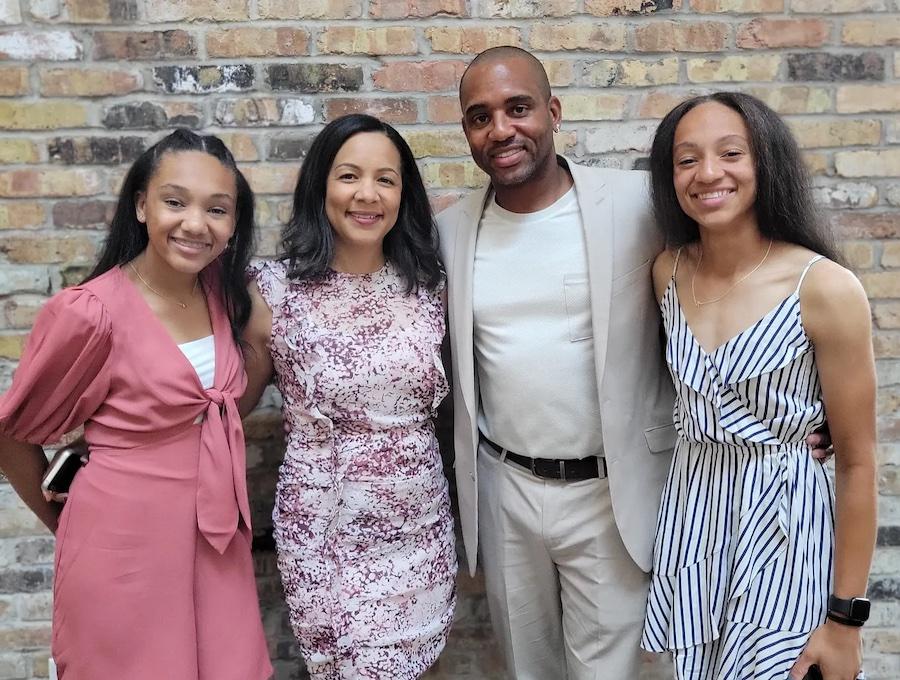 Why did you get involved in our Employee Resource Groups (ERGs)?
I became a part of GoDaddy's ERGs because they provide a sense of community and belonging. GoDaddy embraces diversity and our ERGs allow every employee to be a part of something great! Through ERGs, we can give back to the community and learn more about our co-workers.
What are some of your favorite things about working at GoDaddy?
I have had the privilege of being part of some amazing teams at GoDaddy that directly reflect my personal values. I have a "Team First" mentality — believing that we can do great things together. Every development team that I have been on pushes one other to be better. Through our diverse backgrounds and different ways of thinking, we are able to build new ideas, helping solve developmental issues.
What about our workplace or community, if anything, has helped you grow as an individual?
During my time here, I have had the opportunity to be around some truly talented people. I have been able to grow and also help others develop their professional skills. From developers that think outside the box, to co-workers that are active in the community — I am constantly learning new ways to benefit the teams that I am involved in. This applies not only in the work setting, but also on the court and in the field.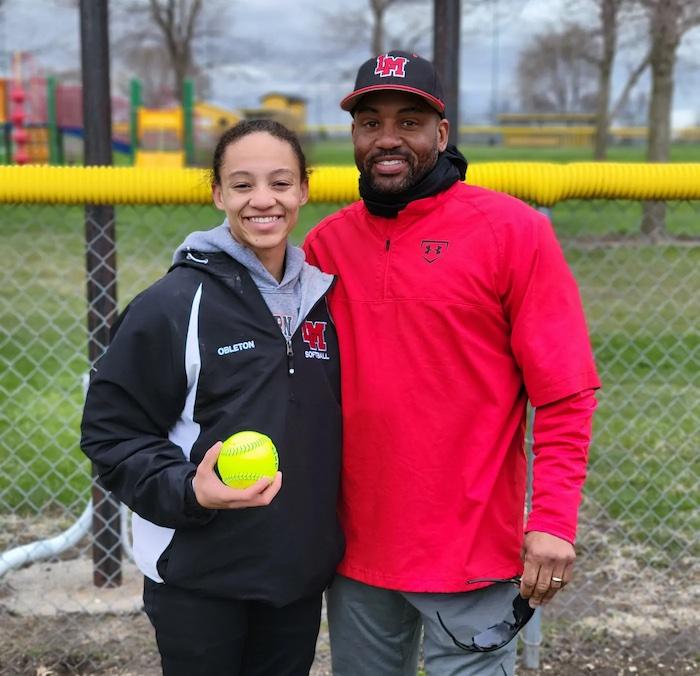 What is most meaningful about Black History Month to you?
Black History Month is important to me because it provides a time to honor and remember the struggles and contributions of Black Americans around the world. I believe that collectively, we are stronger as a society when we understand our true history. We should grow from our failures and build upon our successes. We are all blessed to live in this great country but it is important that we learn from each other's history. This will allow us to truly grow.
What does Black In Technology look like in ten years?
I feel we still have a long way to go in growing Black in Technology but it's definitely looking up. My father was a college professor. Therefore, I was exposed to technology from an early age. It is important that we continue to give back to our community to expose young children to the benefits of technology. Over the next ten years, I am hopeful to see the population of minorities in technology grow exponentially.
Are you enjoying this series and want to know more about life at GoDaddy? Check out our GoDaddy Life social pages! Follow us to meet our team, learn more about our culture (Teams, ERG's, Locations), careers, and so much more. You're more than just your day job, so come propel your career with us.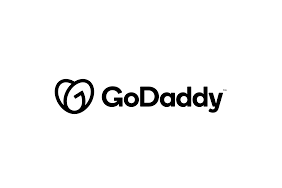 GoDaddy
GoDaddy
GoDaddy is empowering everyday entrepreneurs around the world by providing all of the help and tools to succeed online. GoDaddy is the place people come to name their idea, build a professional website, attract customers, sell their products and services, and manage their work. Our mission is to give our customers the tools, insights and the people to transform their ideas and personal initiative into success. To learn more about the company, visit www.GoDaddy.com.
GoDaddy focuses on making opportunity more inclusive for all in the communities where we work, live and play across the globe. We rally behind inclusive entrepreneurship and other critical local needs that empower people to succeed through philanthropic and in-kind donations, volunteerism, strategic partnerships and advocacy.
Empower by GoDaddy is GoDaddy's global community and philanthropic program equipping entrepreneurs in underserved communities with training, tools and peer networks to accelerate their journeys. GoDaddy rallies behind entrepreneurs in underserved communities by building their confidence and skills to strengthen their small business' digital presence.  Entrepreneurs engage in customized learning experiences, work 1-1 with GoDaddy volunteer coaches and local mentors, and gain access to wrap-around services, in-kind products and networks boosting their small businesses success.
More from GoDaddy