Published 02-24-23
Submitted by Tapestry, Inc.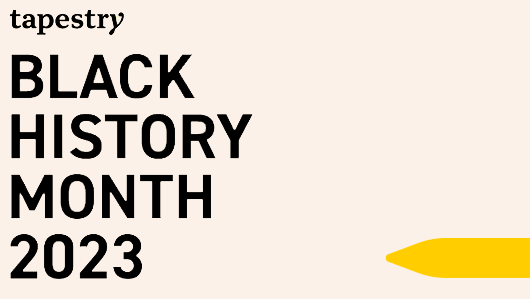 Global brands Coach, Kate Spade New York and Stuart Weitzman are united under Tapestry's umbrella to not only deliver best-in-class products, but experiences — for both our consumers and the employees who create them.
We are committed to developing the next generation of Black and brown talent in fashion. We do this through four interconnected principles: talent, culture, community, and marketplace.
We actively engage in the communities in which we live and work to increase access to education in the design world. Through corporate, foundation and brand-led partnerships with Historically Black Colleges and Universities (HBCUs), the Thurgood Marshall College Fund, Fashion Institute of Technology's Social Justice Center, The Opportunity Network, Harlem's Fashion Row, and more, Tapestry and its house of brands is equipping historically underrepresented and marginalized students around the world with the resources needed to achieve their dreams. Since 2021, the Tapestry Foundation has awarded over $1M to support Black and brown communities while in FY2022, the Coach Foundation has awarded 4,200 scholarships and invested $12.5 million in financial grants and product donations.
We believe that by embracing our responsibility in the marketplace as a global fashion company, we can affect positive change for our industry and deliver on our values. We aim to set the standard for consumer inclusion and advocacy through our brands.
In 2017, Tapestry joined the Open to All campaign, a national effort to ensure everyone feels safe, respected and accepted as they live, shop, and work, regardless of race, ethnicity, national origin, sex, sexual orientation, gender identity and expression, immigration status, religion or disability. In 2022, as part of this same coalition, Tapestry signed onto the Mitigate Racial Bias in Retail Charter, which aims to bring retailers together to implement tactics and actions that can mitigate racial biases from the shopper experience and create more welcoming retail environments for all. Store employees across all Tapestry brands have started to receive training and accountability measures to ensure an inclusive shopping experience for our BIPOC customers.
By attracting, retaining and growing top talent from a diverse set of backgrounds, we are becoming an employer of choice in a rapidly evolving talent market. We strive to empower our people to help shape the place they work, to be part of building a culture of belonging. We are cultivating an environment where people are heard, seen and recognized for who they are and their contributions.
Employee Resource Groups (ERGs) are an integral part of our culture, existing to further build deep and powerful connections between employees of different generations and backgrounds, advocate for those without a voice, and support personal development of their members. Our Black Alliance ERG is building a legacy of equity and inclusion through the advancement and support of Black employees at Tapestry and our brands. This Black History Month, Tapestry and the Black Alliance are exploring how Black people have resisted and triumphed over historic and ongoing oppression.
With this lens, the Black Alliance is spotlighting the many triumphs of African American trailblazers in the fields of art, education, marketing, and media. Throughout February, the Black Alliance is featuring industry professionals who will share their career journeys and highlight the important work being done to create more opportunities for our BIPOC community.
In FY2022 the Tapestry Foundation launched the ERG Community Grant Program, which supports all of Tapestry's ERGs with charitable grant funding for partnerships with organizations connected to the specific missions of each ERG and aligned to our greater enterprise mission to serve as accountable stewards for the communities in which we live and work. In FY2022, the Tapestry Foundation donated $141,000 to 19 organizations around the world as nominated by our ERGs. This Black History Month, the Black Alliance will be making a grant to benefit Brotherhood Sister Sol (BroSis), a nonprofit dedicated to educating, organizing and training Black and Latinx youth to challenge inequity and champion opportunity.
Tapestry knows that the kind of ingenuity that turns heads, that turns objects into icons, comes only from places few have looked before – so diverse perspectives are some of the greatest assets we have.
We give space for the voices of customers, too, to express themselves through our brands rather than the other way around. At Tapestry, we stand for open doors. So come as you are. Let's create something from it, together.
Learn more about Tapestry here: https://www.tapestry.com/

Tapestry, Inc.
Tapestry, Inc.
Tapestry, Inc. is a New York -based house of modern luxury lifestyle brands. The Company's portfolio includes Coach, Kate Spade and Stuart Weitzman . Our Company and our brands are founded upon a creative and consumer-led view of luxury that stands for inclusivity and approachability. Each of our brands are unique and independent, while sharing a commitment to innovation and authenticity defined by distinctive products and differentiated customer experiences across channels and geographies. To learn more about Tapestry, please visit www.tapestry.com. The Company's common stock is traded on the New York Stock Exchange under the symbol TPR.
More from Tapestry, Inc.