Published 02-23-23
Submitted by Enbridge Inc.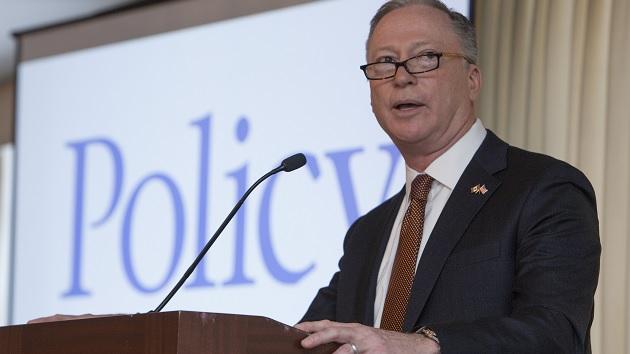 Germany, Japan, South Korea . . . they're knocking on our door. The world wants Canada's energy, specifically Canadian liquified natural gas (LNG), as countries shift away from Russian imports.
To be sure, an energy crisis driven by the need for energy security is well underway. But there's much more to consider as global demand for energy grows and Canada's important role comes into focus.
Such was the emphatic message Wednesday at the Rideau Club in Ottawa from Greg Ebel, President and CEO of Enbridge, who along with fellow panelists offered insights during a Policy Magazine-hosted discussion titled LNG and Net Zero.
Ebel, recently appointed top executive at North America's largest energy infrastructure company, sat alongside fellow panelists Karen Ogen-Toews, CEO of the First Nations LNG Alliance, Ed Greenspon, President and CEO of the Public Policy Forum, Policy Magazine Editor and Publisher Ian MacDonald, and award-winning broadcast journalist Don Newman.
Yes, Europe and Asia want our energy to protect their economies and to displace fuel like coal to combat climate change. But there is also another side of the energy crisis that doesn't get enough attention, Ebel noted. Consider this. According to the World Health Organization last year:
733 million people still had no access to electricity.
2.4 billion people were still cooking using unclean fuels such as plastic materials and dung detrimental to their health.
By 2030, the number of people without access to electricity will be 670 million – a population 20 times that of Canada's.
Canada, which leads in reducing the 1.5% of global emissions created within our borders thanks to government, industry and individual efforts, could set its sights on the 98.5% of global emissions created outside of Canada. This can be done with LNG, Ebel said, describing the Canadian LNG advantage that comes from the use of hydroelectricity to power facilities; a cold climate that requires less energy to produce LNG; and shorter shipping distances to key markets in Asia.
A further strength of Canadian LNG comes from Indigenous equity partnerships, which not only allow projects to tap into environmental expertise that is second to none but help Indigenous partner communities prosper.
While the business and ethical cases for more Canadian LNG now are strong, Ottawa luncheon-goers heard there's a roadmap, complete with its share of roadblocks, for industry, government and Indigenous communicates to follow.
First, as a nation, we need to align and rally around the belief there's more that Canada needs to do on the world stage. "We should embrace this responsibility, not shirk from it," Ebel said.
We then need to focus on attracting investment and on fixing the single biggest obstacle standing in the way. Canada's regulatory system, which impedes action, slows development and erodes confidence among proponents and international LNG customers, and has to be turned on its head, said Ebel. We need to show that projects—built the right way—can actually get built.
"Canada definitely has a business case for LNG, and we have an obligation to help and to do so in a truly Canadian way, which is to say, to do the right thing, for the right reasons, in the right way—and to do it now," Ebel said.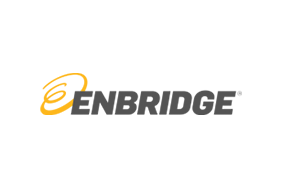 Enbridge Inc.
Enbridge Inc.
About Enbridge
At Enbridge, our name spells out our mission: a bridge to a sustainable energy future. That bridge safely connects millions of people around the world to the energy they rely on every day, fueling quality of life. Whether it's natural gas, oil or renewable power, the energy we deliver through networks spanning North America and our growing European offshore wind portfolio helps to heat homes, feed families, fuel vehicles and power industry. We're investing in modern energy infrastructure to sustain access to secure, affordable energy. We're also building on two decades of experience in renewable energy to advance new low-carbon energy technologies including hydrogen, renewable natural gas and carbon capture and storage. We're committed to reducing the carbon footprint of the energy we deliver, and to achieving net zero greenhouse gas emissions by 2050.
Headquartered in Calgary, Alberta, Enbridge's common shares trade under the symbol ENB on the Toronto (TSX) and New York (NYSE) stock exchanges. To learn more, visit us at Enbridge.com
More from Enbridge Inc.