Published 02-23-23
Submitted by FedEx Corporation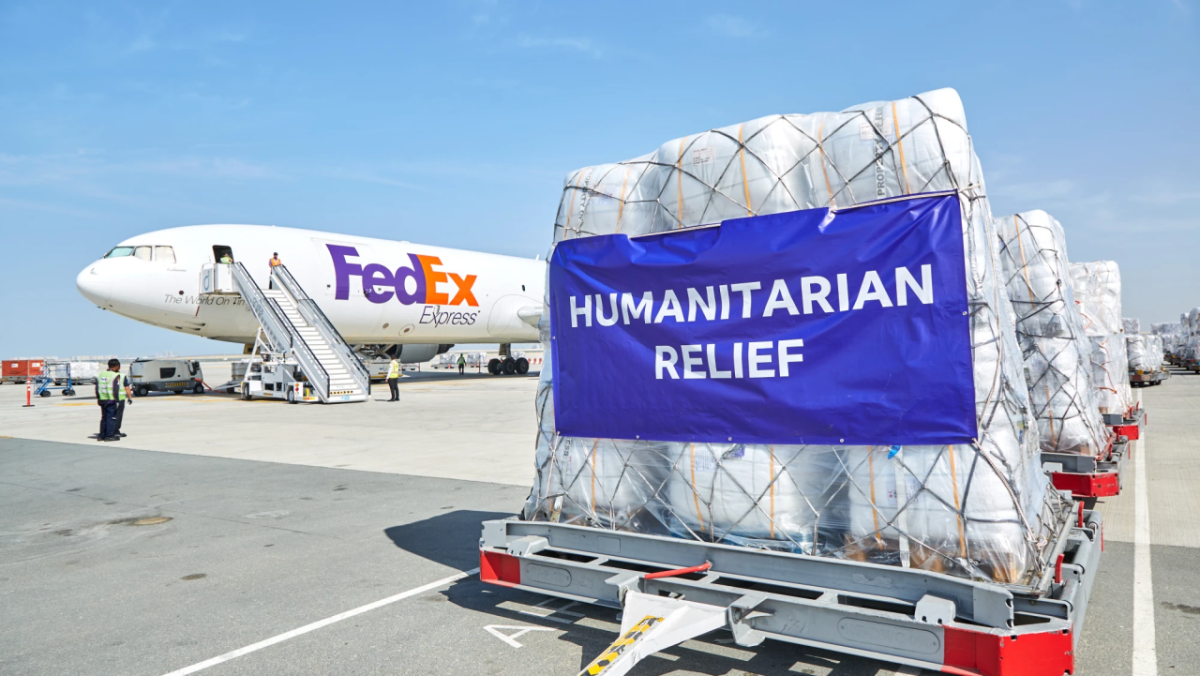 MEMPHIS, Tenn., February 23, 2023 /CSRwire/ - FedEx Corp. (NYSE: FDX) continues to support those affected by the catastrophic earthquakes that have devastated Southern Turkey and Northern Syria, committing more than $1,000,000 (USD) worth of in-kind shipping so far. Overnight, the company chartered a FedEx MD-11 of dedicated relief from Dubai, UAE, to Istanbul, Turkey. This was the fifth consecutive flight taking place from February 17 to 21 delivering approximately 230 metric tonnes of relief supplies including tents, blankets, baby items, household supplies, and hygiene kits from the International Federation of Red Cross and Red Crescent Societies (IFRC).
"FedEx is committed to helping the many communities impacted by the earthquakes during this incredibly difficult time," FedEx President and CEO Raj Subramaniam said. "We are inspired by the heroic work of first responders and humanitarian organizations and grateful to use our global network to donate flights, logistics support, and aid to advance recovery, rebuilding, and relief in the region."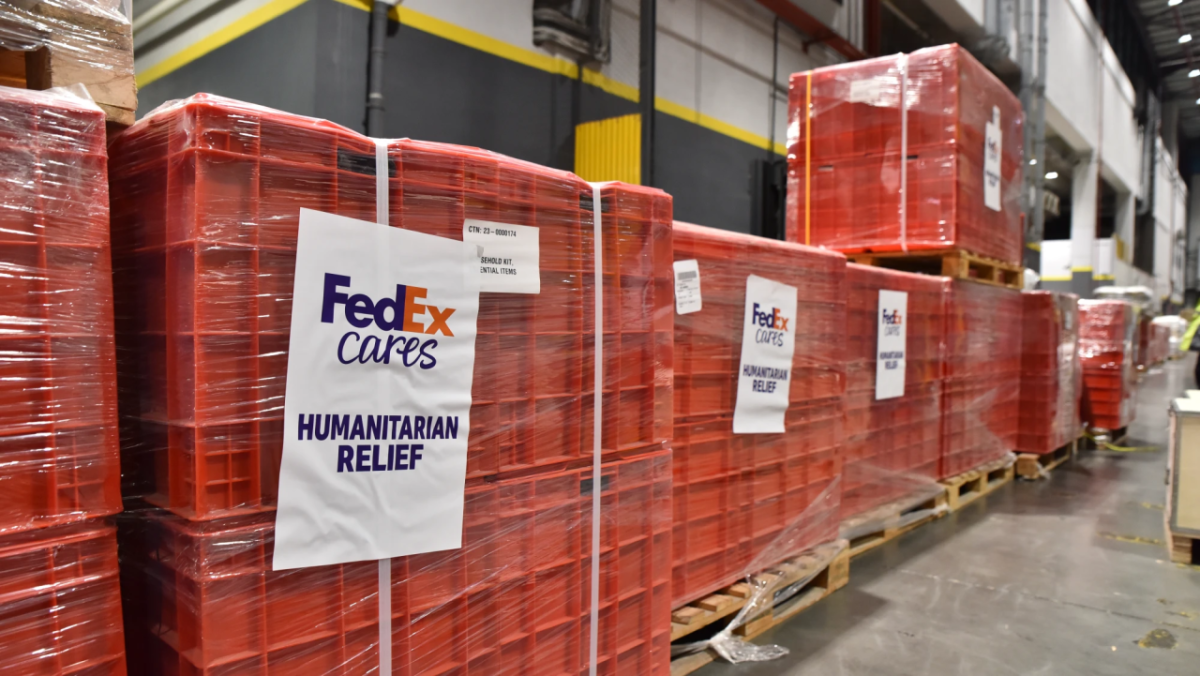 To date, FedEx has also been able to help other non-profit organizations and governments respond during this crisis by utilizing its global network and logistics expertise.
- FedEx donated $100k on February 8 to the Red Cross to aid recovery efforts in Turkey and Syrian communities. The donation will provide support and aid, such as distributing essentials like first aid, food, water, and blankets; setting up temporary shelters; and providing psychological support and medical aid.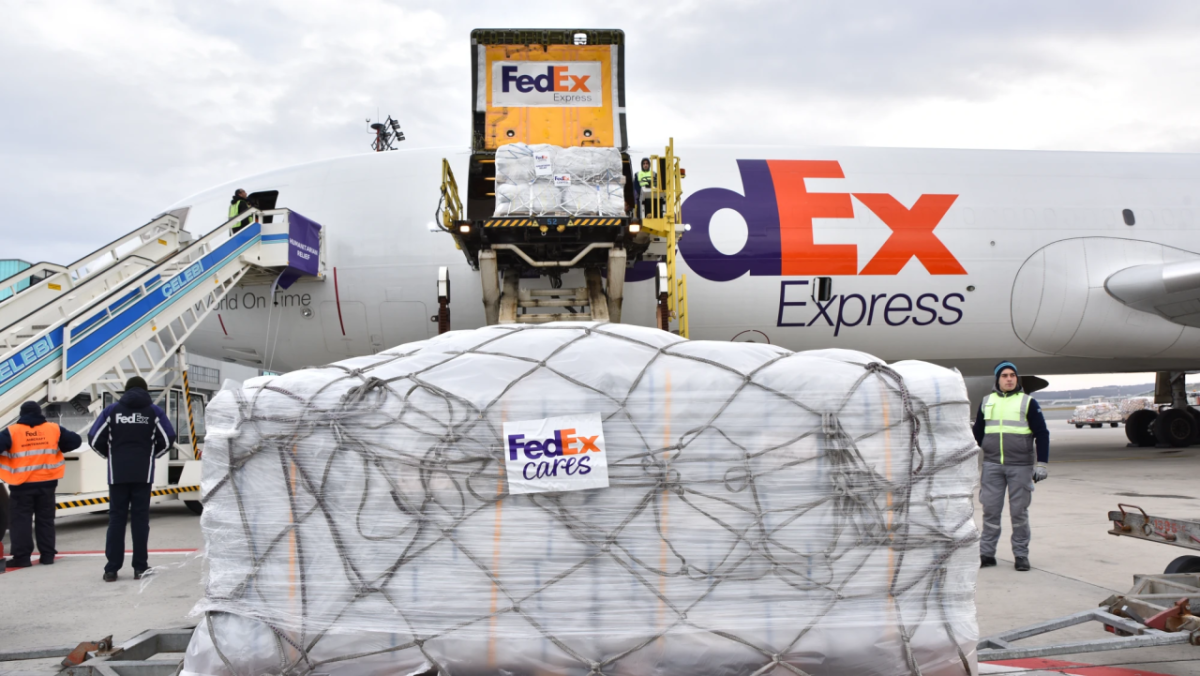 - On February 8, FedEx delivered critical humanitarian supplies from Istanbul Sabiha Gokcen International Airport to Malatya, Turkey on behalf of the Istanbul Governorship and local municipality, including food supplies from Umursan Un Ltd. and clothing donated by local residents.
- During the week of February 13, FedEx provided shipping support for Canadian disaster-relief organization GlobalMedic, including the delivery of AquaResponse3 Water Purification Units to feeding centers in the impacted area of Turkey.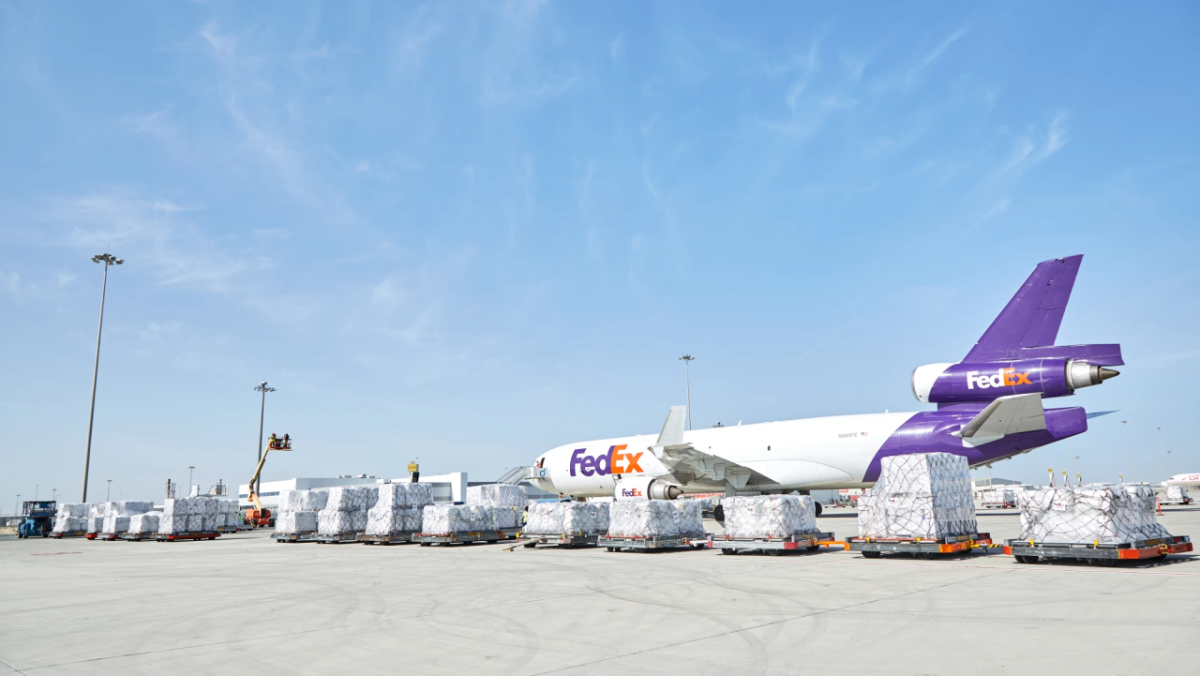 - FedEx worked with U.S.-based World Central Kitchen to ship aid from Madrid, Spain and Capitol Heights, Maryland, U.S. to Adana, Turkey. The flights included a deployable kitchen unit, kitchen supplies, and operations kits.
FedEx continues to provide relief to regions impacted by natural disasters. FedEx relief moved for IFRC, GlobalMedic, and World Central Kitchen was a part of the company's FedEx Cares "Delivering for Good" initiative, in which FedEx lends its global network and unparalleled logistics expertise to organizations with mission-critical needs and helps communities before, during and after crises. Learn more at FedExCares.com.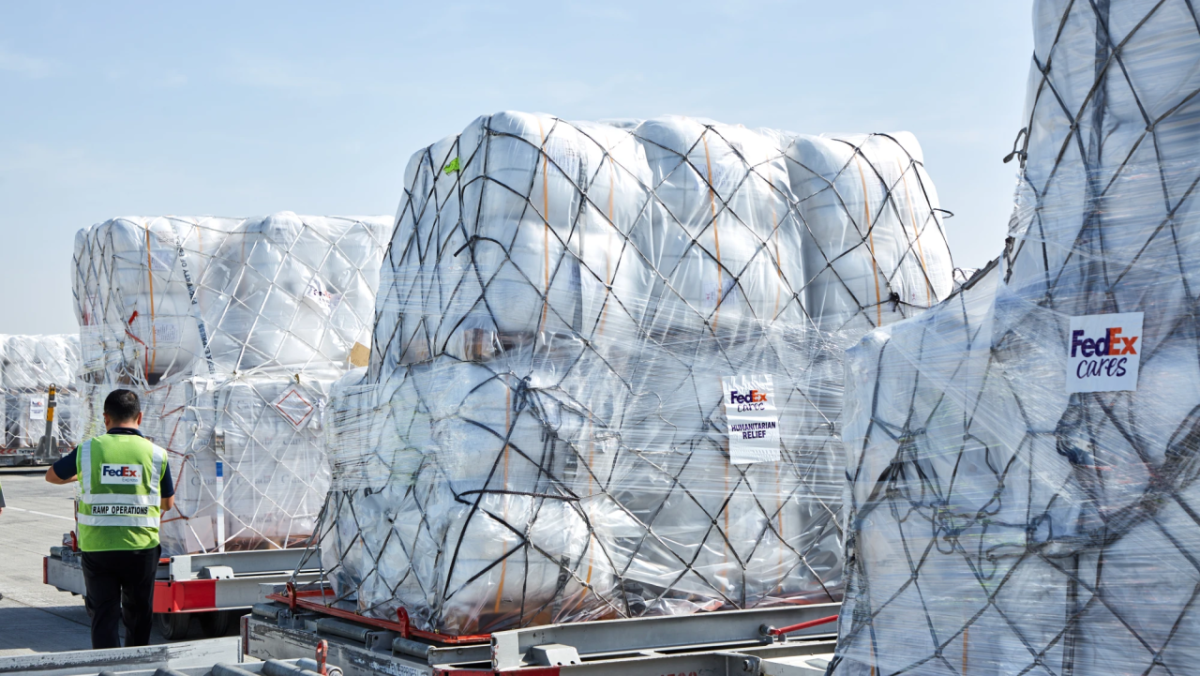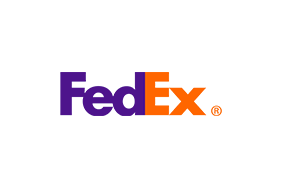 FedEx Corporation
FedEx Corporation
FedEx Corp. (NYSE: FDX) provides customers and businesses worldwide with a broad portfolio of transportation, e-commerce and business services. With annual revenue of nearly $90 billion, the company offers integrated business solutions through operating companies competing collectively, operating collaboratively and innovating digitally as one FedEx. Consistently ranked among the world's most admired and trusted employers, FedEx inspires its more than 500,000 employees to remain focused on safety, the highest ethical and professional standards and the needs of their customers and communities. FedEx is committed to connecting people and possibilities around the world responsibly and resourcefully, with a goal to achieve carbon-neutral operations by 2040. To learn more, please visit fedex.com/about.
More from FedEx Corporation