Published 02-23-23
Submitted by Aflac Incorporated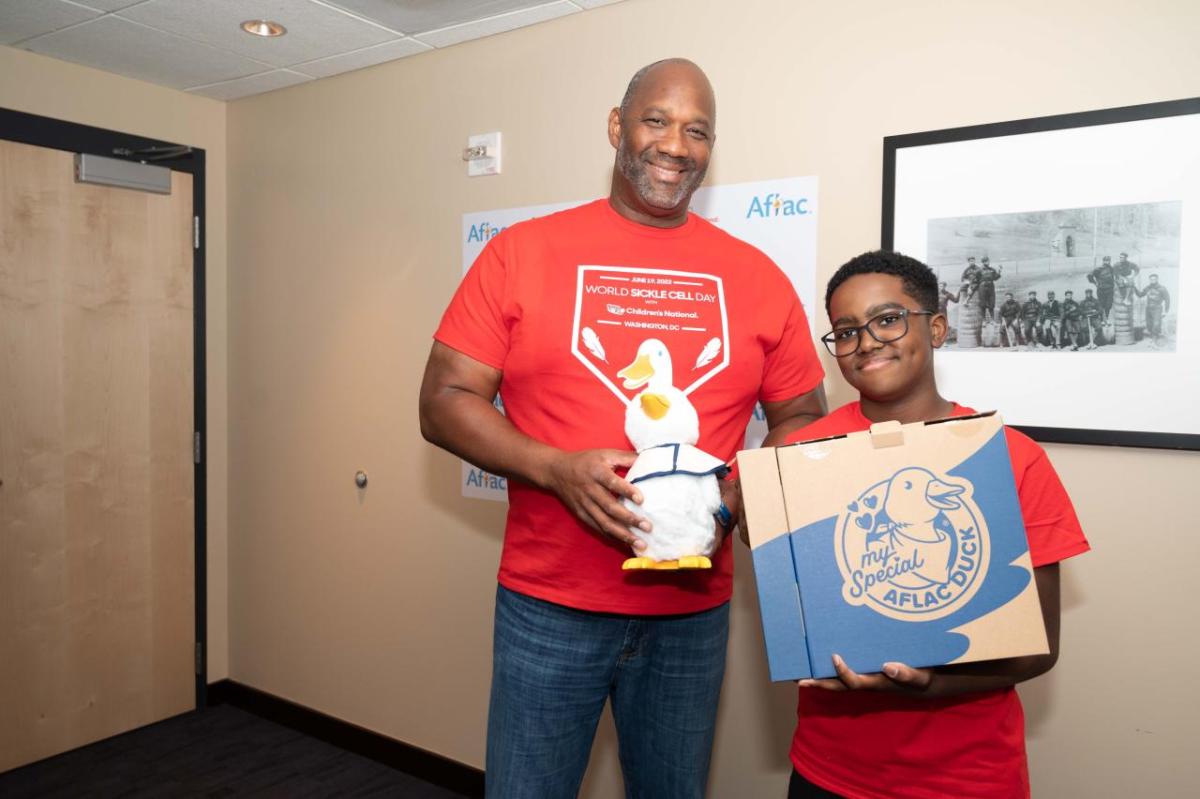 Though the traditional holiday season of giving has wrapped up, the new year presents a variety of opportunities for keeping that sentiment alive. In a recent Q&A with Children's National Hospital, Brad Knox, senior vice president and counsel, Aflac Federal Relations, shared his thoughts on what it means to be an advocate for a cause near and dear to him — children's health. Aflac and Children's National have worked together for more than 10 years, aligning on a common goal: supporting the treatment and research for pediatric cancer and blood disorders.
Brad, now a member of the Corporate Advisory Council, began his relationship with Children's National Hospital when one of his own children was treated for an injury. He saw firsthand the level of care they provided for his family and quickly learned about all they do for kids — including the incredible work they do for sickle cell disease patients. 
"The work Children's National does to ensure that all children in the Washington, D.C., area are healthy and prospering is vital to the families and vibrance of our region," said Knox. "I've also been impressed with their sickle cell research, especially given the diverse population of the community. It's amazing to see the impact locally, nationally, and around the globe." 
In 2022, Aflac announced $100,000 donation to Children's National Hospital for research and treatment enhancements for sickle cell disease. This relationship is an extension of Aflac's 27-year and more than $165 million commitment to helping those diagnosed with cancer and various blood disorders, including sickle cell disease. One way Aflac does this is through its My Special Aflac Duck® program, originally created in 2018 for children with cancer and expanded in 2022 with a version for kids with sickle cell. My Special Aflac Duck is a robotic duck that is provided to children above the age of 3, free of charge and helps them cope with their cancer or sickle cell diagnosis and treatments. Children and caregivers use the ducks for medical play to help kids better understand their treatments and communicate their feelings, which is sometimes difficult.
"I am incredibly fortunate to work for a company that is deeply rooted in caring for others and aligns with my personal values," said Knox. "Serving on the Corporate Advisory Council at Children's National is such a privilege and inspiration — meeting with patients and their families and learning about their lives and dreams, their excitement and joy is contagious, and I'm amazed by staff at Children's National who make that future possible for them."
How can you become an advocate for a mission that's important to you? Brad offers a few ways to get started:
Be hands-on. Sometimes the best thing you can do is show up and be there for those in need and for your community. Is there a food bank in your area that needs help sorting donations? Or a kids' organization that needs excellent storytellers to read books to neighborhood children? Maybe a nonprofit facility that needs cleaning services? If you are able, there are endless opportunities for hands-on service to organizations in your community. Make it even more fun by gathering a group of friends to volunteer together. 
Find a local cause and donate. It's simple, but it's also impactful. Find organizations in your area and research what their greatest needs are. While that may look different in each location, it's about giving back and bettering the places you call home. Whether it's a certain dollar amount per month or collection of needed items, give, and give regularly. You can also stretch your contribution further by checking with your employer to see if they offer a donation matching program.

Serve. If you want to take your commitment to the next level, are able to commit the time and an opportunity presents itself, consider becoming a board member of your local children's hospital or nonprofit organization. Everyone has a special skill set, and by serving on a board, you get to help shape the future for organizations and the communities they support. 

Learn more about Aflac's commitment to supporting children with cancer and blood disorders at https://www.aflacchildhoodcancer.org/.
Aflac herein means American Family Life Assurance Company of Columbus and American Family Life Assurance Company of New York.
Aflac | WWHQ | 1932 Wynnton Road | Columbus, GA 31999
Z2300074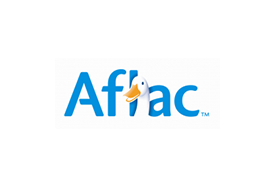 Aflac Incorporated
Aflac Incorporated
Aflac is a Fortune 500 company, providing financial protection to more than 50 million people worldwide. When a policyholder or insured gets sick or hurt, Aflac pays cash benefits fairly, promptly and directly to the insured. For more than six decades, Aflac voluntary insurance policies have given policyholders the opportunity to focus on recovery, not financial stress.
More from Aflac Incorporated