Published 02-22-23
Submitted by Duke Energy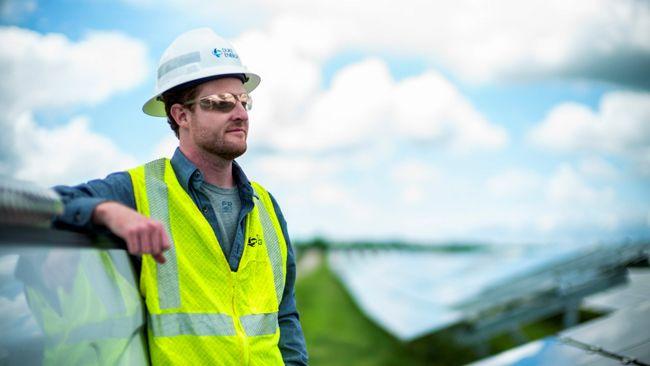 Expanded offerings for Green Source Advantage allows path to 24x7 renewable energy, and option for energy storage
Company proposes renewable program for residential customers with no long-term commitments
CHARLOTTE, N.C., February 22, 2023 /CSRwire/ - Duke Energy has proposed a major expansion to its Green Source Advantage (GSA) program, giving customers the option to supplement their power usage with 100% renewable power – and the ability to pair renewable projects with energy storage.
Details for the GSA Choice program were outlined in a filing with the North Carolina Utilities Commission.
"Many of our large business customers seek renewable power sources and are making decarbonization a long-term part of their business plans," said Lon Huber, Duke Energy's senior vice president, Pricing and Customers Solutions. "Duke Energy is proud to offer these customers a wide range of options including the ability to increase their hourly use with carbon-free energy in one of the country's first time-aligned clean-energy programs."
Duke Energy's GSA program was launched in 2017, and has been used by customers such as the City of Charlotte, Bank of America, Wells Fargo and Duke University. The changes build and expand on that program.
Up to 4,000 megawatts of capacity will be available under the GSA Choice program, which is more than 10 times the capacity now available. It will provide customers a path towards having 24x7 clean energy. It allows large customers to offset their power purchases by securing renewable energy from projects connected to the Duke Energy grid. The customer may count the renewable energy generated to satisfy their sustainability goals.
Among the changes to the program:
Customers can contract for up to 100% of their energy use. Previously, the program's details only allowed for about 30% of total energy use.
Customers can work directly with Duke Energy or independent developers for their long-term purchase of renewable energy.
Customers may also combine energy storage with their project – allowing them to align the production of renewable energy with their energy load.
Duke Energy is also proposing a new 10-year avoided cost bill credit option in addition to the existing hourly, 2-year and 5-year options.
Clean Energy Impact
Another program being proposed – Clean Energy Impact – is ideal for customers who want to claim a certain percentage of renewable energy through environmental attribute purchases in support of corporate sustainability goals, or for residential customers that would like to support the local renewable energy industry.
The program with feature locally source renewable energy certificates (RECs); month-to-month contracts with no long-term commitments. Clean Energy Impact will be available to residential customers, who can purchase renewable energy to match their energy use at the level of their choosing. It will be ideal for renters, or customers who aren't able or looking to install solar.
"We're continuing to fine-tune our renewable energy options for all customers and are looking at programs such as community solar in the future. That will allow customers to directly subscribe to the output of a solar facility," added Huber.
To learn more about these programs, business customers can visit here, while residential customers can find more information here.
###
Contact: Randy Wheeless
Twitter: @DE_RandyW
24-Hour: 800.559.3853
View original content here.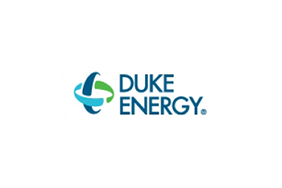 Duke Energy
Duke Energy
Duke Energy (NYSE: DUK), a Fortune 150 company headquartered in Charlotte, N.C., is one of America's largest energy holding companies. Its electric utilities serve 8.2 million customers in North Carolina, South Carolina, Florida, Indiana, Ohio and Kentucky, and collectively own 50,000 megawatts of energy capacity. Its natural gas unit serves 1.6 million customers in North Carolina, South Carolina, Tennessee, Ohio and Kentucky. The company employs 27,600 people.
Duke Energy is executing an ambitious clean energy transition to achieve its goals of net-zero methane emissions from its natural gas business by 2030 and net-zero carbon emissions from electricity generation by 2050. The company has interim carbon emission targets of at least 50% reduction from electric generation by 2030, 50% for Scope 2 and certain Scope 3 upstream and downstream emissions by 2035, and 80% from electric generation by 2040. In addition, the company is investing in major electric grid enhancements and energy storage, and exploring zero-emission power generation technologies such as hydrogen and advanced nuclear.
Duke Energy was named to Fortune's 2023 "World's Most Admired Companies" list and Forbes' "World's Best Employers" list. More information is available at duke-energy.com. The Duke Energy News Center contains news releases, fact sheets, photos and videos. Duke Energy's illumination features stories about people, innovations, community topics and environmental issues. Follow Duke Energy on Twitter, LinkedIn, Instagram and Facebook.
More from Duke Energy