Published 02-22-23
Submitted by Nasdaq
For the third consecutive year, Bloomberg has selected Nasdaq for inclusion in its Gender-Equality Index (GEI), which measures gender equality across five pillars, including leadership and talent pipeline, equal/gender pay parity, inclusive culture, anti-sexual harassment policies, and external brand.
This recognition is a powerful acknowledgment of Nasdaq's values and mission.
"Nasdaq is proud to be included in the Bloomberg Gender-Equality Index for the third consecutive year," said Laura Agharkar, Global Head of Diversity, Equity and Culture, Nasdaq. "We are deeply committed to advancing equality and continuously building on our culture of inclusivity at Nasdaq. Led by our mission to advance economic progress for all, we continue to push for increased data transparency and reporting and creating a community where all are welcome and empowered to succeed."
Nasdaq is one of 484 companies across 45 countries and regions in 2023 to score at or above a global threshold established by Bloomberg to reflect disclosure and the achievement or adoption of best-in-class statistics and policies as it is related to gender parity.
In honor of its pledge to advance equality, Nasdaq earned other recognitions in 2022, including:
Click here for more information about the Bloomberg Gender-Equality Index.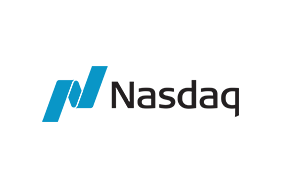 Nasdaq
Nasdaq
Nasdaq (Nasdaq: NDAQ) is a global technology company serving the capital markets and other industries. Our diverse offering of data, analytics, software and services enables clients to optimize and execute their business vision with confidence. To learn more about the company, technology solutions and career opportunities, visit us on LinkedIn, on Twitter @Nasdaq, or at www.nasdaq.com.
More from Nasdaq