Published 02-21-23
Submitted by Eaton Corporation
Originally published in 2021 Global Inclusion and Diversity Transparency Report
"At Eaton, we are always looking for talented workers to join our team. The Georgetown Pivot Program introduced us to a cohort looking to start the next phases of their careers, and we were excited to be a small part of their stories of change, hope and growth."

Rachel Johnson (she/her) Manager, Human Resources
We believe it is incumbent for us as good corporate citizens to remove barriers to employment and advancement by allowing individuals with prior criminal records to fairly compete for job opportunities. This is why for years, we have applied ban-the-box policies.
In 2021, we worked with the Business Roundtable to launch the Second Chance Business Coalition (SCBC), co-led by our CEO Craig Arnold, to improve access to employment and advancement for people with prior criminal convictions. In just one year, the SCBC grew from 29 to 40 Fortune 500 member companies.
At the same time, we continued to enhance our second chance hiring practices. Our U.S. job postings began to read, "Eaton considers qualified applicants regardless of criminal histories, consistent with local laws."
We shortened the look-back period for certain misdemeanors from no time limit to seven years, while reducing the look- back period for other more minor misdemeanors to three years.
We also incorporated our second chance philosophy and expectations into third-party suppliers' contracts for contingent labor. In the future, we will enhance training for managers and human resources on second-chance hiring and criminal history review practices.
We are also working with Georgetown University on its Pivot Program, which provides formerly incarcerated individuals with leadership and professional development opportunities. This one-year transition and re-entry program blends academic work with employment. We have made our aerospace facility in Beltsville, Maryland, available to future fellows.
Changing how we screen:
By shortening the look-back period on certain misdemeanors and emphasizing the second chance philosophy when reviewing criminal flags, more applicants with criminal convictions passed our screening in 2021. Of those candidates with criminal flags, 81.3% (1,282) passed our revised criminal review process, up from 79.1% the year before.
Read the full report here.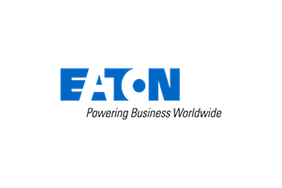 Eaton Corporation
Eaton Corporation
Eaton is an intelligent power management company dedicated to improving the quality of life and protecting the environment for people everywhere. We are guided by our commitment to do business right, to operate sustainably and to help our customers manage power ─ today and well into the future. By capitalizing on the global growth trends of electrification and digitalization, we're accelerating the planet's transition to renewable energy, helping to solve the world's most urgent power management challenges, and doing what's best for our stakeholders and all of society.
Founded in 1911, Eaton has been listed on the NYSE for nearly a century. We reported revenues of $19.6 billion in 2021 and serve customers in more than 170 countries. For more information, visit www.eaton.com. Follow us on Twitter and LinkedIn.
More from Eaton Corporation