Published 02-21-23
Submitted by Abbott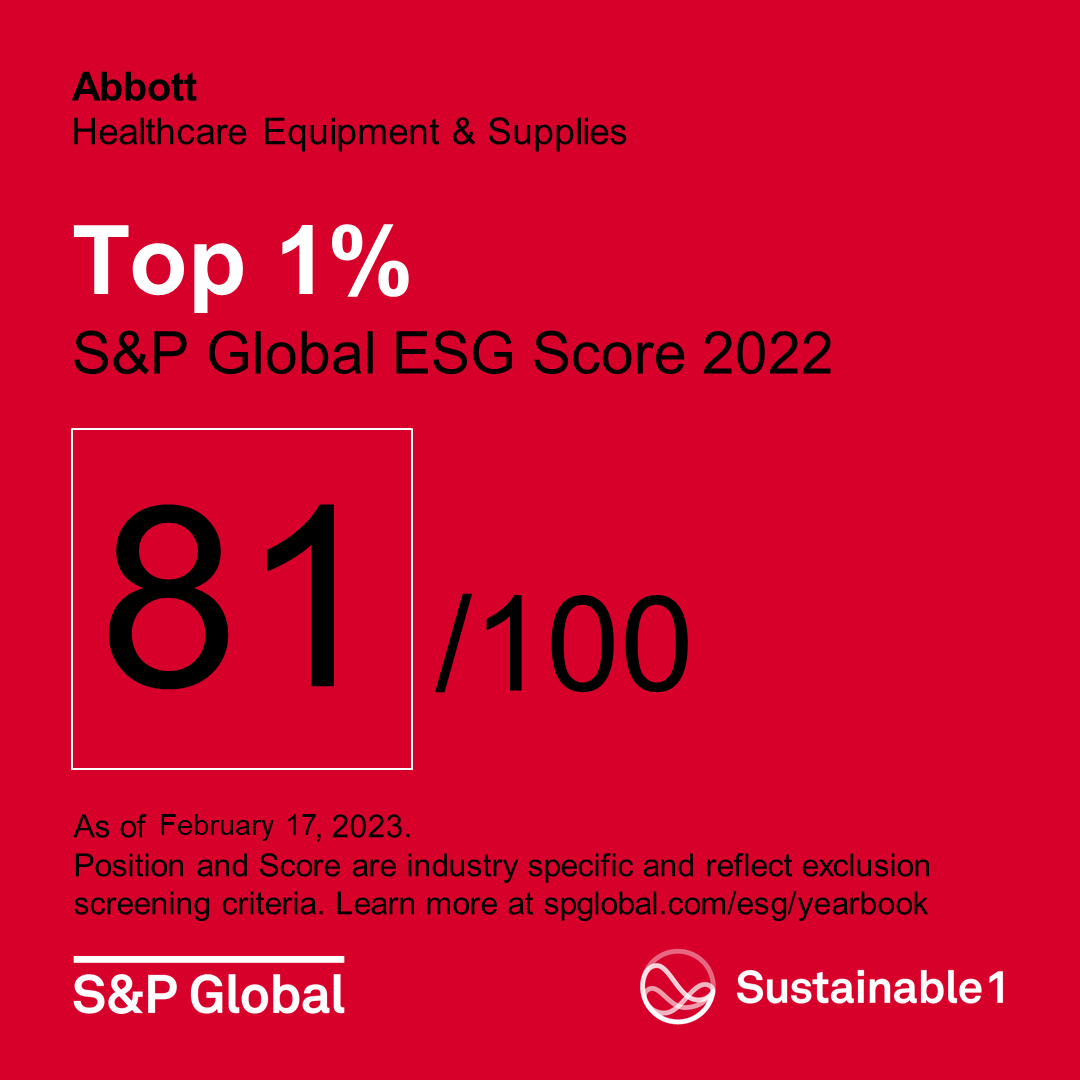 For the 10th year, Abbott was named the top performing company in its industry in S&P Global's Sustainability Yearbook 2023. The annual Sustainability Yearbook recognizes the world's leading companies based on their sustainable business practices.
As the Health Care Equipment & Supplies industry leader with an S&P Global ESG Score of 81/100, Abbott's performance was among the top 1% of companies in the Sustainability Yearbook. This follows Abbott being named the top company in its industry on the 2022 Dow Jones Sustainability Index (DJSI) in December.
The selection of companies in The Sustainability Yearbook 2023 and the DJSI are both based on the S&P Global 2022 Corporate Sustainability Assessment (CSA), which provides ESG Scores for companies. As of December 16, 2022, over 7,800 companies assessed for the 2022 CSA were also considered for inclusion in the Sustainability Yearbook 2023. More information on the S&P Global Sustainability Yearbook: https://www.spglobal.com/esg/csa/yearbook/
These recognitions reflect Abbott's dedication to shaping the future of healthcare and helping the greatest number of people live better and healthier. Abbott's 2030 Sustainability Plan has a clear focus on innovating for greater access and affordability in health, with the goal of improving the lives of 3 billion people each year by decade's end – reaching 1 billion more than we did in 2020. To learn more about Abbott's approach to sustainability, visit abbott.com/sustainability.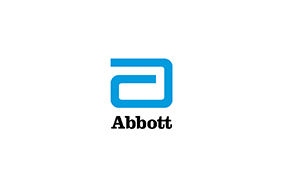 Abbott
Abbott
About Abbott and the Abbott Fund
The Abbott Fund is a philanthropic foundation established by Abbott in 1951. The Abbott Fund's mission is to create healthier global communities by investing in creative ideas that promote science, expand access to health care and strengthen communities worldwide. For more information, visit www.abbottfund.org.
Abbott is a global, broad-based health care company devoted to the discovery, development, manufacture and marketing of pharmaceuticals and medical products, including nutritionals, devices and diagnostics. The company employs nearly 90,000 people and markets its products in more than 130 countries. Abbott's news releases and other information are available on the company's website at www.abbott.com.
More from Abbott