Published 02-20-23
Submitted by Yum! Brands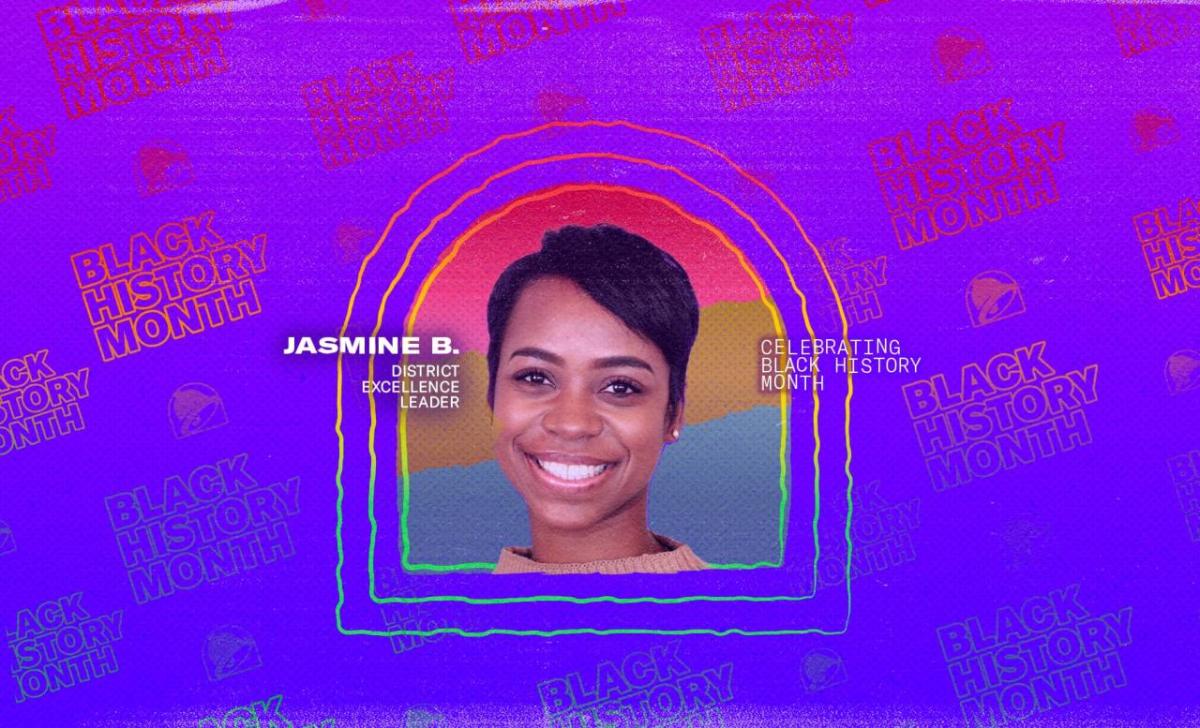 At Taco Bell, we empower our teams to be fearless, embrace different and drive change. We believe that each one of us has a story to tell.
This year's nationwide Black History Month's focus is Black Resistance – meaning how the Black community has resisted historic and ongoing oppression, which you can learn more about on blackhistorymonth.gov.
To honor and celebrate this year's focus and the Black community, we will continue to amplify their voices. We will share their stories every week in the month of February in hopes that they not only educate but inspire you to drive positive impact within your community.
But first, some Black History background... Black History Month started off as a one-week celebration founded by Carter G Woodson in February 1926. 50 years later the week was transformed into a month-long celebration of Black American history. February is the month we dedicate to celebrate and share stories about our Black team members and communities who triumphed despite ongoing challenges.
Throughout the year, we will continue sharing the incredible stories of our Taco Bell teams; the sharing and celebration doesn't stop here.
Jasmine B., District Excellence Leader
Taco Bell has been a staple in Jasmine's life since childhood, and as she got older, it just made sense to work in-restaurant. While she was attending college, her interest in the Brand and its potential for career growth grew. Once she graduated, an opportunity opened for an Area Coach role, and she raised her hand. Since then, Jasmine has worked her way up to her new role as District Excellence Leader.
Jasmine always talks about how it's important to "walk the talk," and her new role has helped her stay true to this motto. She has always believed in equity, inclusion and belonging, and being in a leadership role like this, she knows that you must take intentional action to bring it to life. Keeping this in mind, she strives to have continued support for her team, create a space where they feel safe, inspire them to reach higher, follow their dreams, and feel comfortable in using their voice to drive change – whether that be in-restaurant or in their community.
"I want my legacy to be one that inspires all to continuously invest in people."
She does this inside and outside of Taco Bell. She invests in her family and friends, including her husband, Ryan, and their six-year-old daughter, Ava. She invests in her community by volunteering locally or at her church. She invests in herself... she loves going to the gym and is a major foodie – she's always in the kitchen trying new recipes or going to small-plate restaurants.
If you see a little bit of yourself in Jasmine and want to pursue a similar path, she advises that you keep true to yourself, treat everyone with kindness, and remember the importance of connecting with others. "... and to always have integrity a.k.a. 'walk the talk,' intentionally care and connect with your team, and align your passion with purpose."
Jasmine, you're a kind leader and you make us feel proud to be part of the Taco Bell family.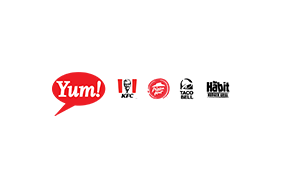 Yum! Brands
Yum! Brands
Yum! Brands, Inc., based in Louisville, Kentucky, has over 54,000 restaurants in more than 155 countries and territories, operating the Company's brands – KFC, Pizza Hut and Taco Bell – global leaders of the chicken, pizza and Mexican-style food categories. The Company's family of brands also includes The Habit Burger Grill, a fast-casual restaurant concept specializing in made-to-order chargrilled burgers, sandwiches and more. Yum! Brands was named to the 2021 Dow Jones Sustainability Index North America and was ranked on Newsweek's list of 2021 America's Most Responsible Companies. In 2022, Yum! Brands was named to 3BL Media's 100 Best Corporate Citizens.
More from Yum! Brands