Published 02-20-23
Submitted by Gilead Sciences
Sharneitha Bradford spends her days helping people access cancer diagnostic care, a role she embraces as a nurse navigator. Sharneitha, and the team at Prevention on the Go, a mobile screening service offered by the Mary Bird Perkins Cancer Center (Mary Bird Perkins), a Gilead grantee – have a clear goal to make sure all are welcome.
"Everybody should have access to care," says Sharneitha. "I don't care how much money you have or how little money you have, everybody should be treated the same and everybody should get what they need to take care of themselves."
In Louisiana and Mississippi communities where they offer no-cost cancer screening, cancer is more likely to be diagnosed at an advanced stage than in other parts of the United States, leading to a higher mortality rate.
"If we save one life by catching a cancer early, or if we save a thousand, it's made a difference," says Renea Duffin, Vice President of Cancer Support, Outreach and Clinical Research.
The video above shows how the Mary Bird Perkins team meets people where they are in an effort to detect cancers earlier. In 2006, they launched their first mobile clinic. Now, these clinics cover 30 parishes in Louisiana and four counties in southwest Mississippi.
The mobile clinic offers screenings for several types of cancers such as prostate, skin and breast and now includes a mobile mammography unit as well. If there's an abnormal finding, the team makes sure to follow up with support including transportation to appointments.
On World Cancer Day this year, Mary Bird Perkins joined 24 organizations across the United States as the newly announced grantees of the Gilead Toward Health Equity Oncology GrantTM. The funds will support Mary Bird Perkins' work to provide access and appropriate care coordination through patient-centered interventions focused on Black people impacted by breast cancer in Mississippi and Louisiana.
Originally published by Gilead Sciences.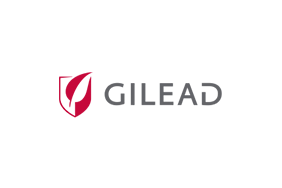 Gilead Sciences
Gilead Sciences
Gilead Sciences, Inc. is a research-based biopharmaceutical company that discovers, develops and commercializes innovative medicines in areas of unmet medical need. The company strives to transform and simplify care for people with life-threatening illnesses around the world. Gilead has operations in more than 35 countries worldwide, with headquarters in Foster City, California.
More from Gilead Sciences