Published 02-20-23
Submitted by Tapestry, Inc.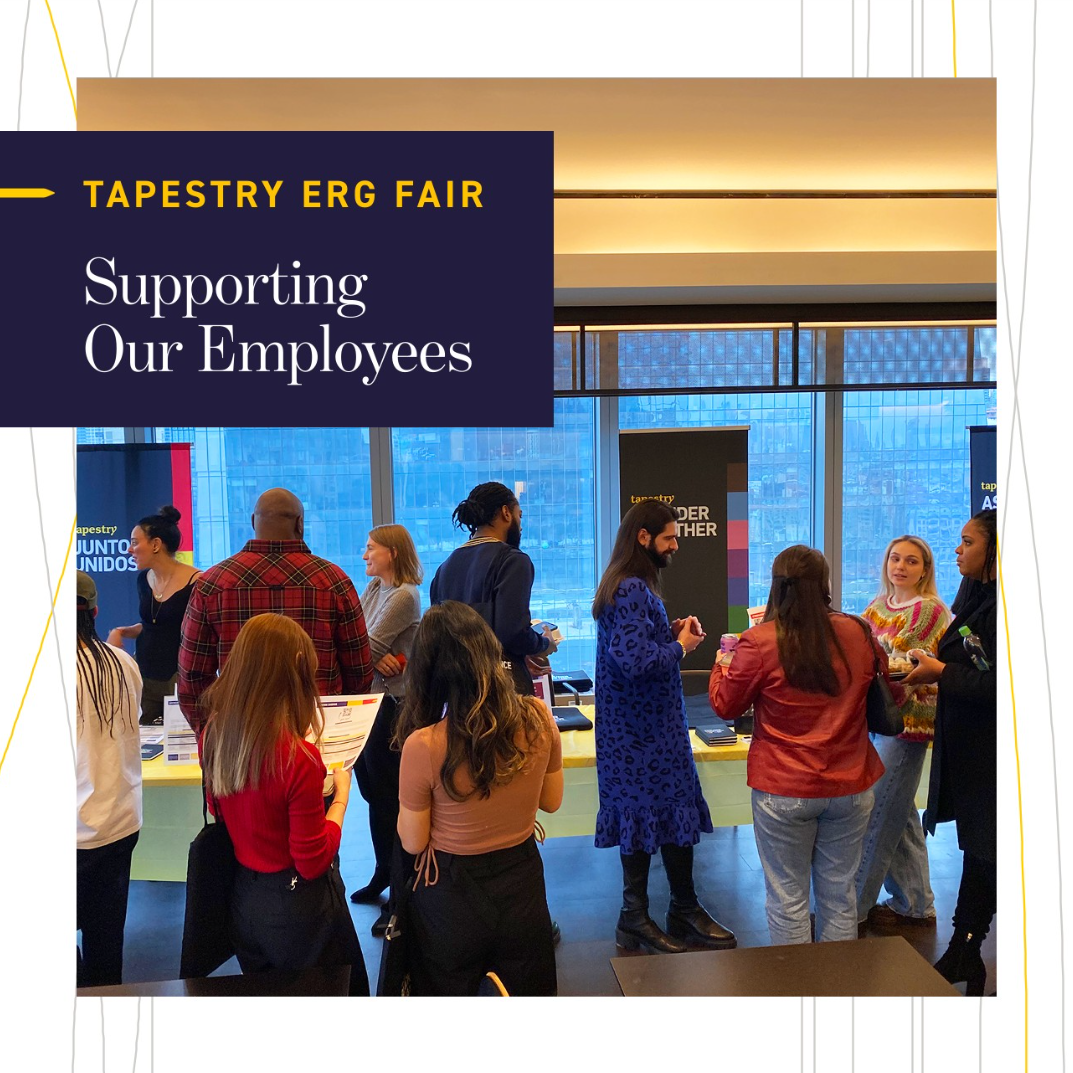 Tapestry believes that everyone does their best work when we embrace differences and champion diversity at all levels, and the Employee Business Resource Groups (EBRGs) at Tapestry are a critical piece of that effort.  At Tapestry's recent EBRG Fair, representatives from each group were onsite to welcome new members and share how they are making Tapestry a stronger, more dynamic place to work. 
Tapestry maintains a global EI&D Champion Network that supports and engages the company's professional community by creating an environment where all are welcomed. This network includes five ERGs, two task forces, and regional inclusion councils to support and engage employees. EBRGs continue to be a source of inspiration and leadership throughout Tapestry and its brands. In FY2022, ERGs became an integral part of Tapestry's mentorship program strategy, helping to further build deep and powerful connections between employees of different generations and backgrounds. Since the launch of Tapestry's first EBRGs in 2020, membership has grown by 63%. 
Learn more about Taestry's culture here: https://www.tapestry.com/responsibility/our-people/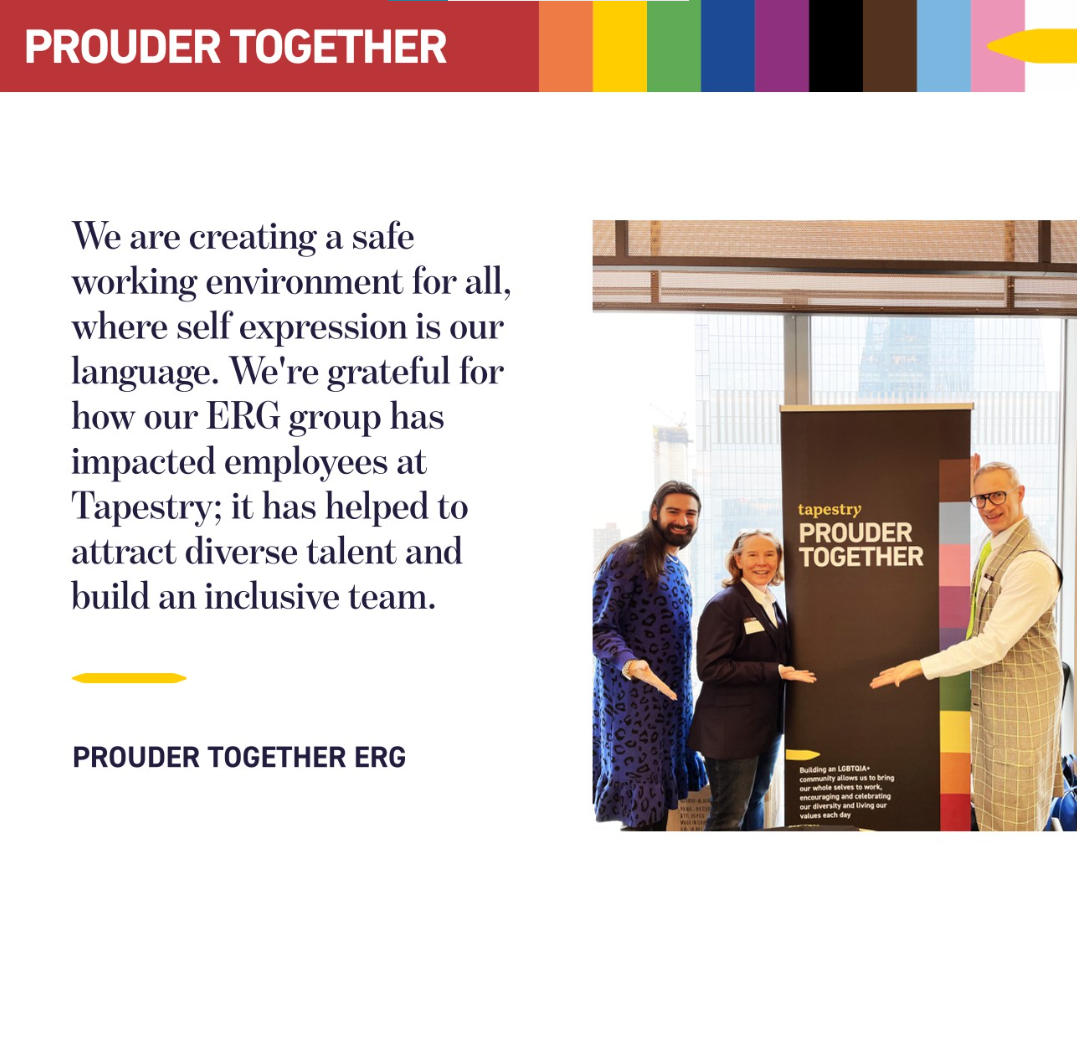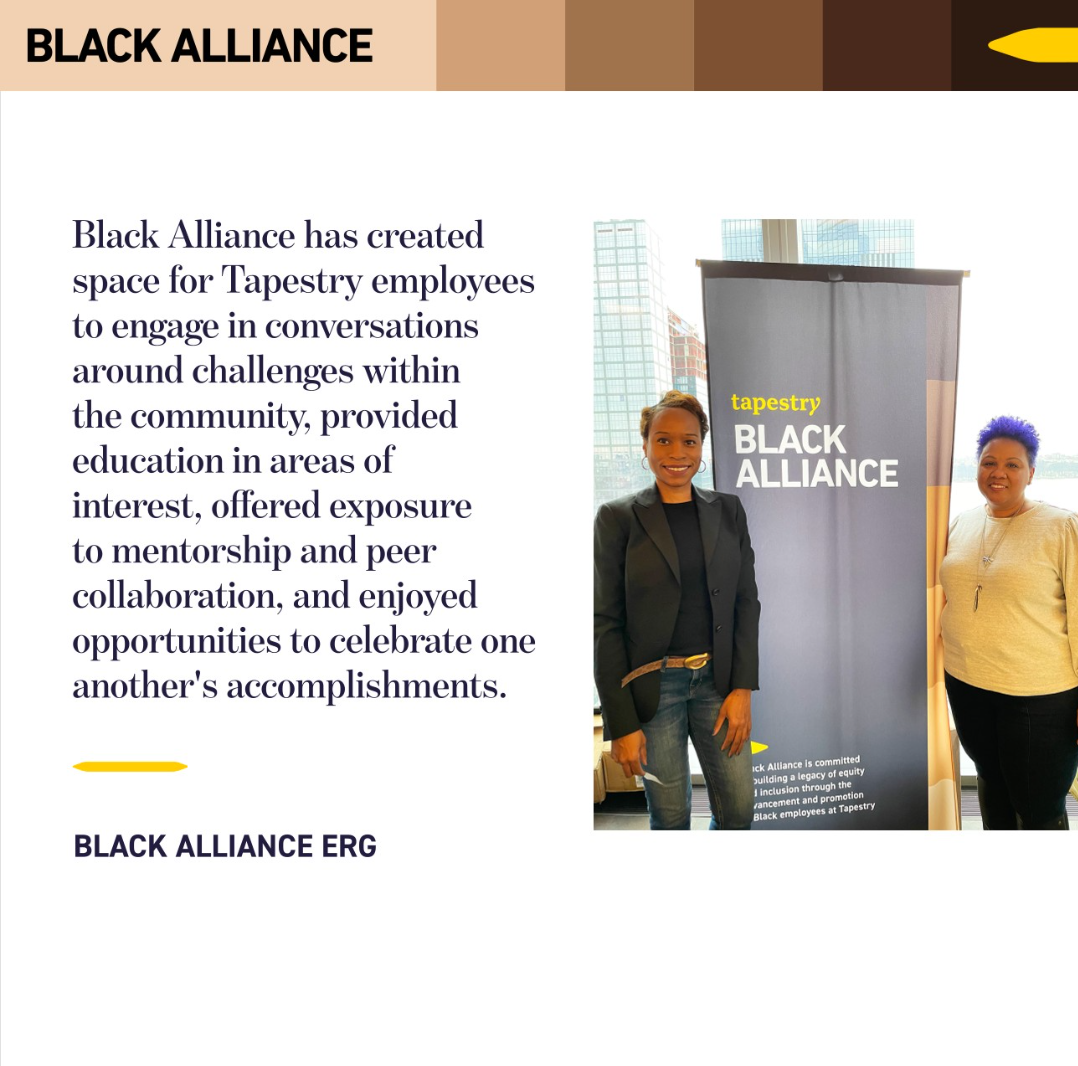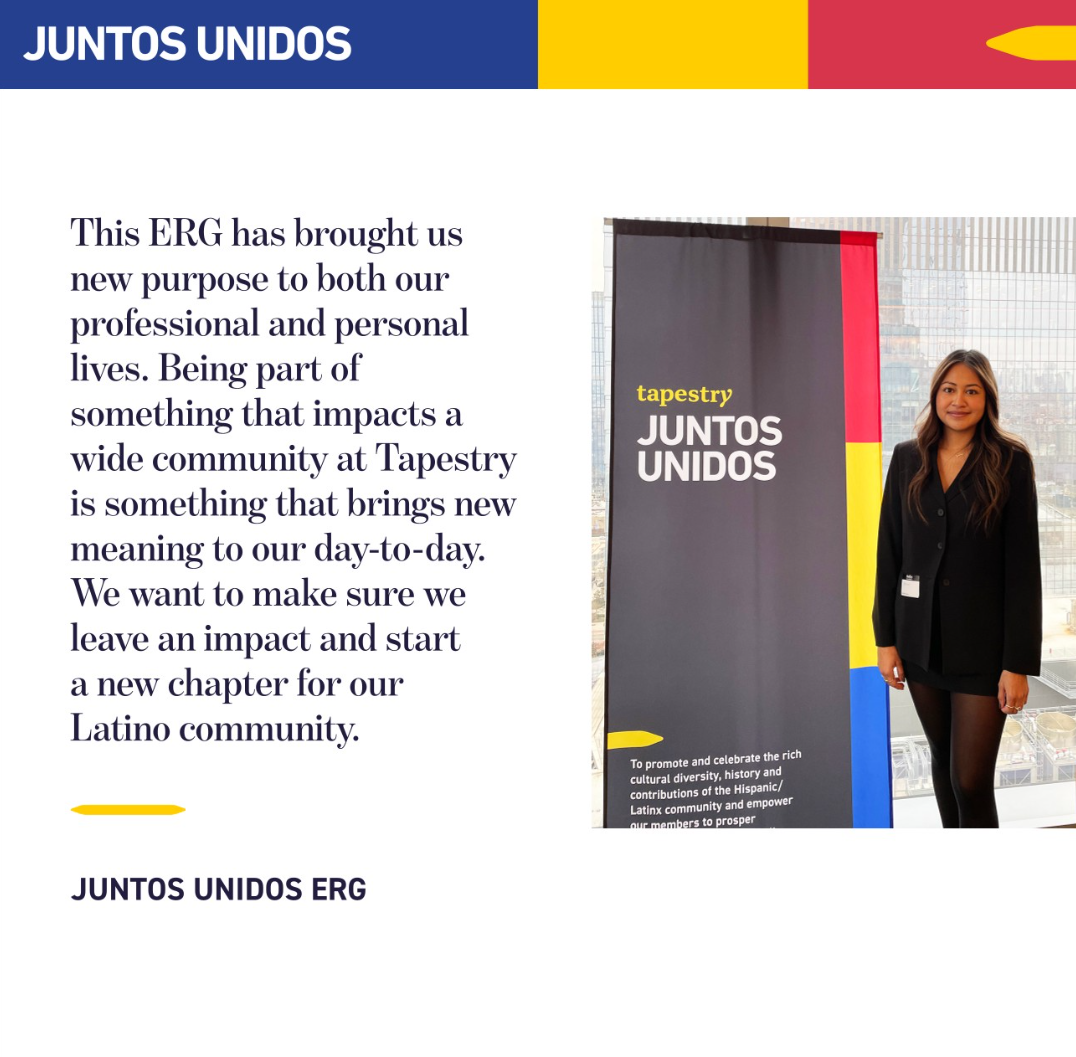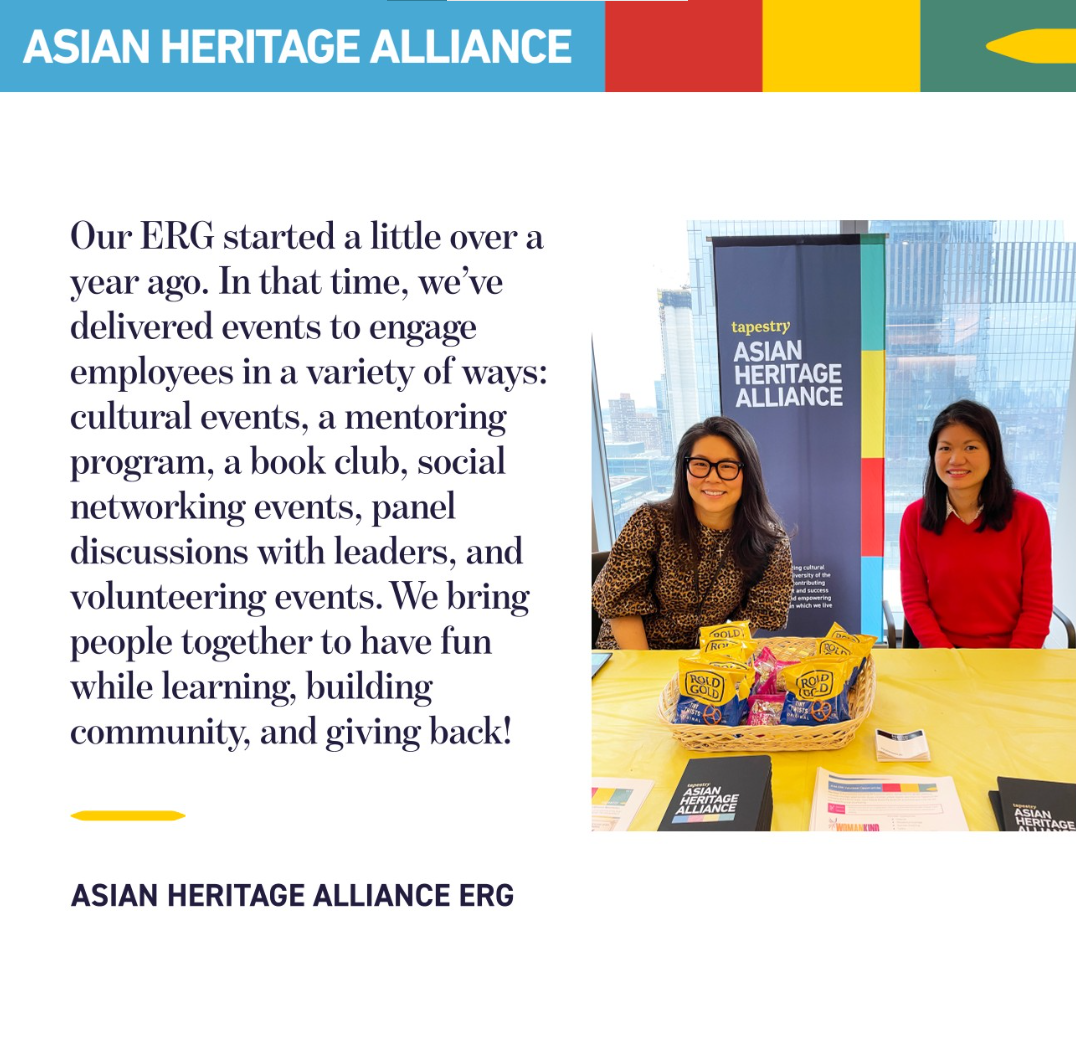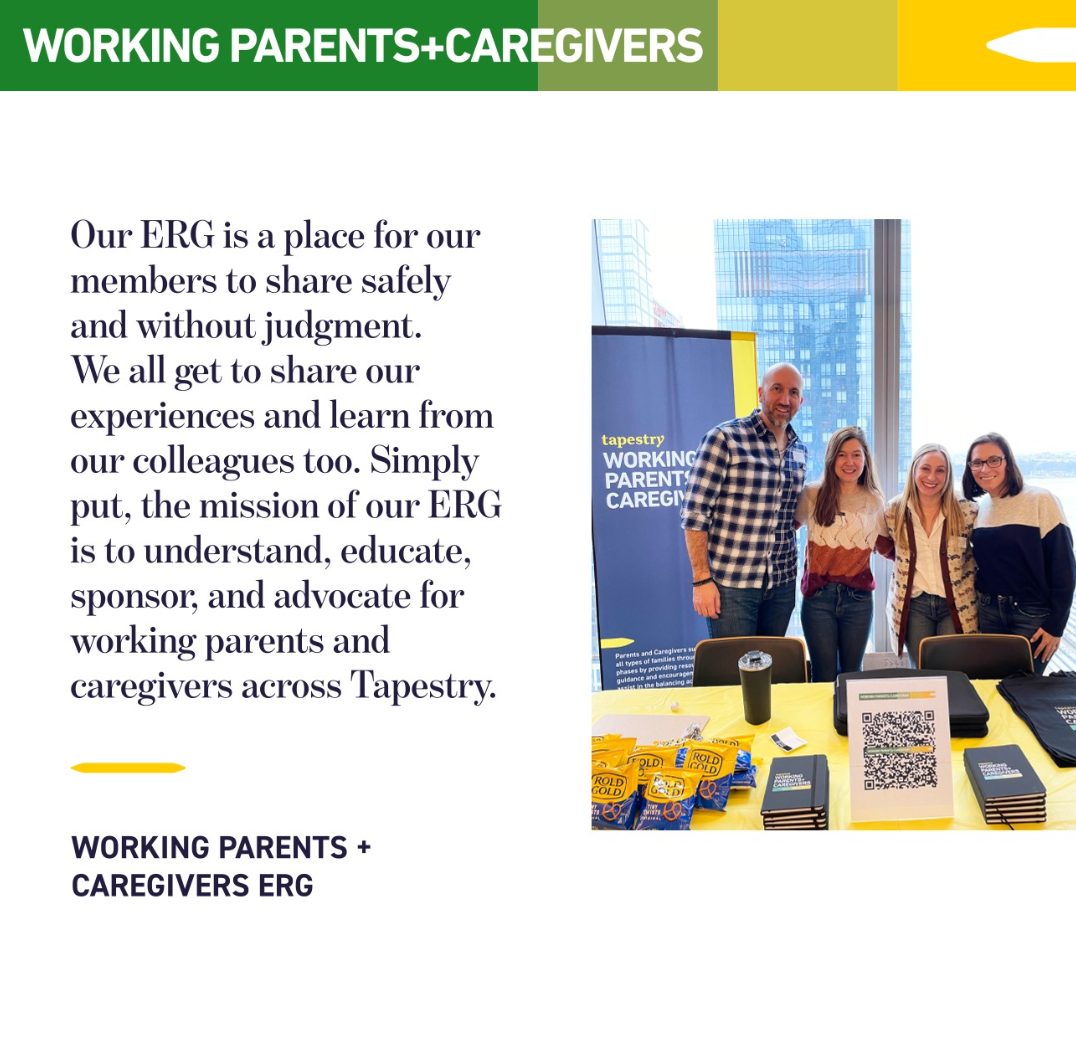 Tapestry, Inc.
Tapestry, Inc.
Tapestry, Inc. is a New York -based house of modern luxury lifestyle brands. The Company's portfolio includes Coach, Kate Spade and Stuart Weitzman . Our Company and our brands are founded upon a creative and consumer-led view of luxury that stands for inclusivity and approachability. Each of our brands are unique and independent, while sharing a commitment to innovation and authenticity defined by distinctive products and differentiated customer experiences across channels and geographies. To learn more about Tapestry, please visit www.tapestry.com. The Company's common stock is traded on the New York Stock Exchange under the symbol TPR.
More from Tapestry, Inc.