Published 02-17-23
Submitted by U.S. Bank
Originally published on U.S. Bank company blog
The LA3C festival in Downtown Los Angeles recently brought together thousands of people who took in a diverse array of experiences that included live music from Lil Baby, Snoop Dogg, Maluma and many others, as well as a special live art space sponsored by U.S. Bank.
LA3C, which stands for Los Angeles, Capital of Culture and Creativity, is a two-day music, food and art festival designed to curate powerhouse musical performances, multicultural food and flavors, and bold and interactive art.
The live art space U.S. Bank sponsored featured local artist and designer Tamika Quillard, also known as Tamika Q, who created a mixed-media mural honoring Black, Latina and indigenous women.
While Quillard created the mural on the top floor of the live art installation, a street team of artists gathered on the ground level and airbrushed their own original designs on a special canvas. The artists also used stencils created by Quillard to add designs to hats and tote bags as a customized free souvenir for festival attendees.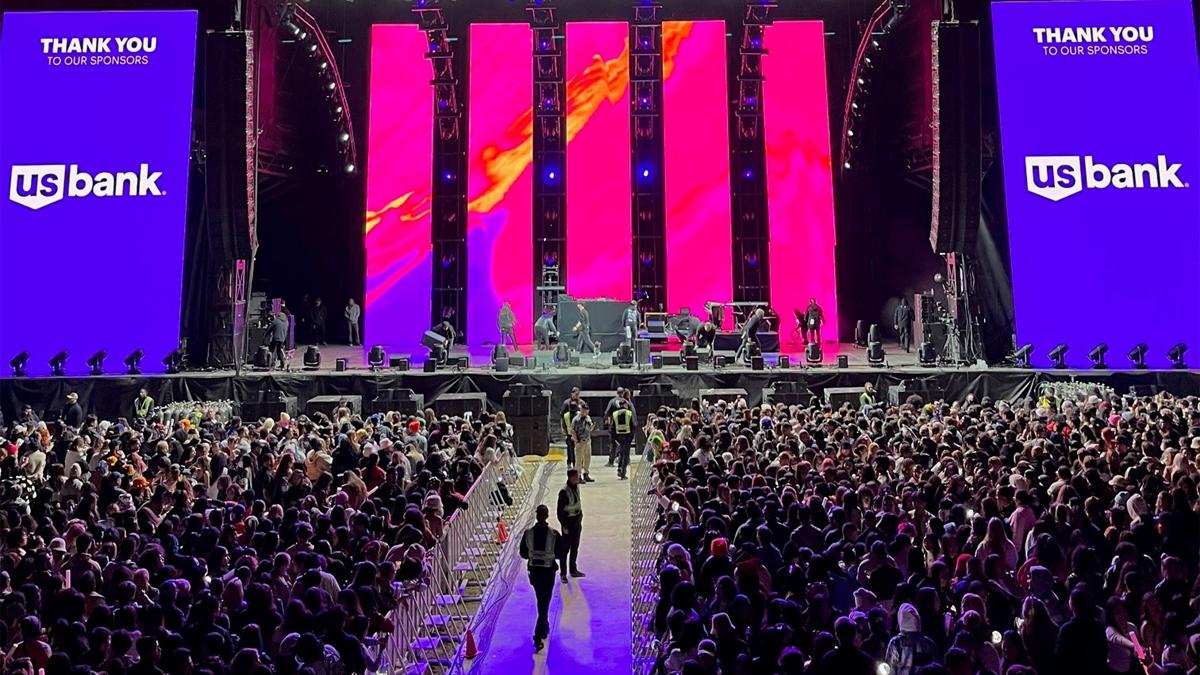 U.S. Bank was introduced to Quillard through her work with Destination Crenshaw, a public/private partnership made possible in part by a $30 million in New Markets Tax Credits, which generated an $8.9 million equity investment from the U.S. Bank community investment and tax credit division, U.S. Bancorp Community Development Corp. The investment is part of U.S. Bank Access Commitment™, which provides information, connections and resources to help Black small business owners sustain and grow their businesses.
"U.S. Bank wants to catalyze and enable entrepreneurs to make their dreams happen," said Greg Cunningham, U.S. Bank Chief Diversity Officer.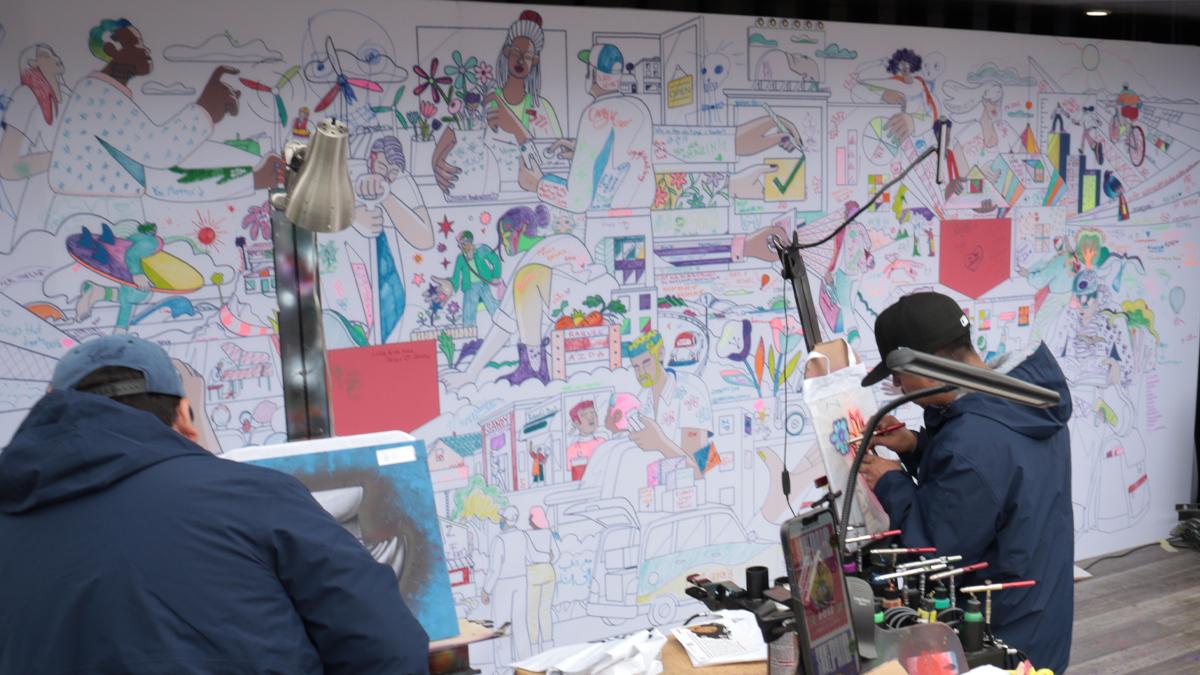 At LA3C, U.S. Bank also sponsored the She Media Meaningful Marketplace, where more than a dozen local women- and minority-owned businesses offered ethically sourced jewelry, unique candles, custom-made clothes and more.
"Our Access Commitment and support of events like LA3C creates a way for U.S. Bank to give small businesses an opportunity to shine and grow their business," said Delphine Pruitt, Vice President, U.S. Bank Los Angeles Business Access Advisor. "We want to help entrepreneurs believe in themselves the way that we believe in them. That's why we're here, to offer expert advice, and help make connections within the community."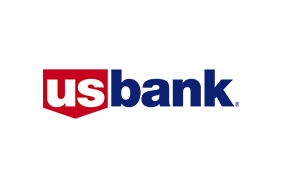 U.S. Bank
U.S. Bank
About U.S. Bank
U.S. Bancorp, with approximately 70,000 employees and $601 billion in assets as of September 30, 2022, is the parent company of U.S. Bank National Association. The Minneapolis-based company serves millions of customers locally, nationally and globally through a diversified mix of businesses: Consumer and Business Banking; Payment Services; Corporate & Commercial Banking; and Wealth Management and Investment Services. The company has been recognized for its approach to digital innovation, social responsibility, and customer service, including being named one of the 2022 World's Most Ethical Companies and Fortune's most admired superregional bank. Learn more at usbank.com/about.
More from U.S. Bank