Published 02-17-23
Submitted by DOW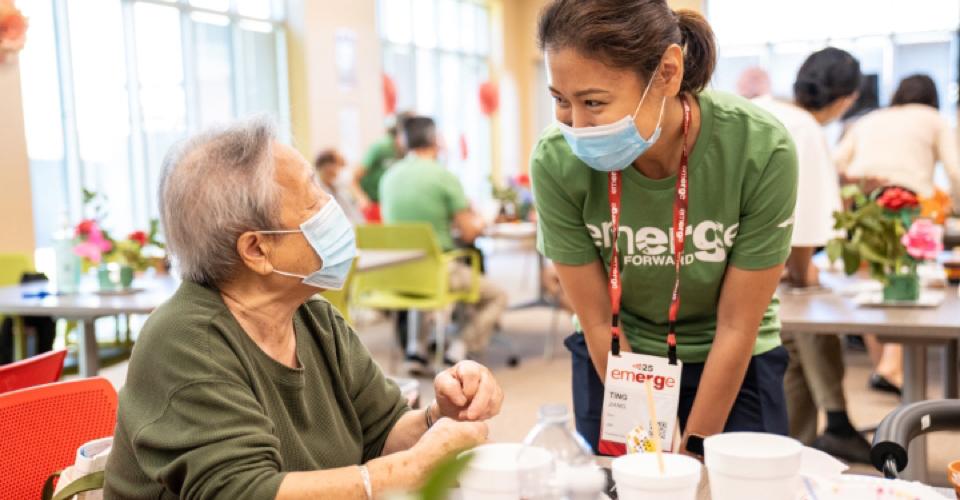 For more than a century, our people have been pushing the boundaries in products and technology, innovating to help solve some of the world's most pressing challenges, and shaping us into the Company we are today.
As Dow celebrates its 125th anniversary, we reflect on the thread that unites us across all those generations and continues to strengthen us for the future – our people and their unwavering spirit of innovation.
We invited members of Team Dow to share stories of how they Imagine Better for our people, our communities, and the planet. To date, more than 350 stories have been shared across the company to celebrate the progress we are making today and serve as a springboard for solving tomorrow's challenges.
Here are a few of the ways our people are making a difference through trailblazing innovation, impactful partnerships, and transformative programs.
Empowering women with support and inclusion
An active member of Dow's Women's Inclusion Network (WIN) in Central Europe, Senior Customer Manager Katarzyna Kaczorowska recalls feeling a sense of inspiration, awe and excitement while attending the company's first EMERGE conference in 2019.
To keep the momentum going back home, she created a network for more than 70 colleagues across six Central European locations to take part in inclusion, diversity & equity (ID&E) efforts. The team soon set their sights on advancing a partnership with the Women's Rights Centre (WRC), an organization dedicated to gender equality and women empowerment, providing legal, psychological, and educational support for survivors of violence and discrimination in Poland.
With support from Dow's ALL IN ERG Fund, a competitive grant program that enables purpose-driven projects spearheaded by our ten employee resource groups, the team collaborated to establish the Women's Academy of Power – a program designed to enhance offerings at the WRC and help women reclaim their voices in the face of gender-based violence and discrimination through empowering workshops and inclusive networking events.
The Women's Academy of Power has facilitated legal counseling and workshops centered on self-esteem, professional development, self-defense, communication, anti-discrimination, the justice system, and activism, helping more than 300 women to date.
Katarzyna considers herself a lifelong volunteer and inclusion champion. She emphasizes, "I always take on a challenge when it arises. My inclusion efforts are my passion and a natural result of the spirit of volunteerism I already have. I'm inspired to see Dow's support for team members around the world as we champion change in timely and meaningful ways."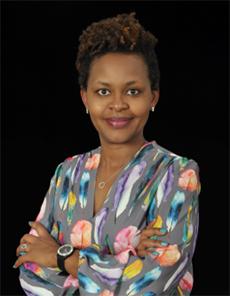 Building sustainability into an industry for local artisans in Kenya
In response to a widespread regional issue identified by Dow Public Affairs Lead Mumbi Keega, Dow Eastern Africa is partnering with nonprofit organization ChildFund International to narrow the skills gap in the local infrastructure industry – which is currently 25 percent skilled, 33 percent semi-skilled and 42 percent unskilled, according to the National Construction Authority (NCA).
To help solve this growing problem, Dow is collaborating with the Muguga Vocational Training Center to upskill 215 students in Kiambu, Kenya. These future artisans are learning sustainability-focused practices and gaining hands-on technical experience. In addition, learners will participate in professional development courses, internships and partner programs with construction companies to increase their employability and prepare them to take on leadership roles across the industry in the country.
The "Fundi Fiti" initiative, which means "Competent Artisan" in Kiswahili, aims to apply a long-term approach to expanding the facilities and training capacities of Kenya's Technical and Vocational Education and Training (TVET) institutions, creating centers of excellence to shape sustainable construction and infrastructure in East Africa.
Mumbi's passion for the project shines bright and is an inspiring example of the work Team Dow is doing to make a difference. "We want this project to be a catalyst for change in the way we empower artisans throughout the region by bridging the disparity in career opportunities between high achievers in conventional education and those who thrive in modern vocational training," Mumbi said. "Every person working to create a future for themselves or their family deserves an equal opportunity to thrive. By offering an inclusive career development program with comprehensive instruction and real-world experience, we Imagine Better for a future where artisans in Kenya can do just that."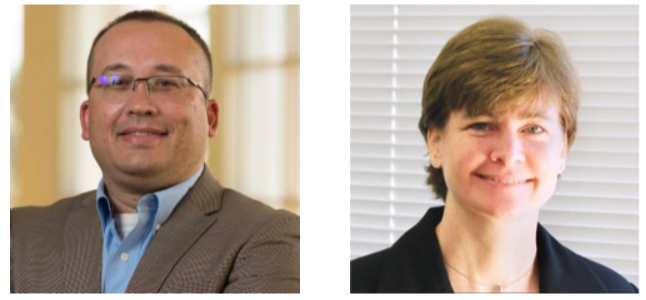 Innovating more resilient roadways in partnership with Mizzou Innovation Lab
Dow's Packaging and Specialty Plastics (P&SP) Sr. TS&D Scientist C.J. DuBois and TS&D Fellow Cristina Serrat supported Dow in challenging the status quo of asphalt paving of roadways using science, innovation and ingenuity – testing how Dow's ELVALOY™ RET could enable a recycled plastic to be added to the asphalt mixture by dry process addition, while improving longevity and lowering its lifecycle cost.
The P&SP team partnered with the Mizzou Asphalt Pavement and Innovation Lab (University of Missouri, Columbia) and the Missouri Department of Transportation to test how recycled plastic can help meet required performance parameters while also finding an effective second use of single-use plastic.
Following an extensive two-year development period, the new hybrid mixture is being used along a nearly two-mile stretch of the University's Stadium Boulevard that averages 36,000 vehicles a day. The team is currently observing results, which will be ongoing, looking specifically in changes in the material over the summer and winter periods. They anticipate the new pavement should last for at least two decades.
Cristina emphasized the importance of working together to rethink what is possible to address unmet needs. "There are over 2 million miles of asphalt roads in the US, so if we could extend the life of these roads and lower the carbon footprint, and do so in repurposing plastics that would otherwise end up in a landfill, our impact to the environment could be substantial," Cristina said. "Knowing that this work will contribute to further data generation by independent parties is the type of progress that we, as Dow scientists, strive to achieve. We love to Imagine Better!"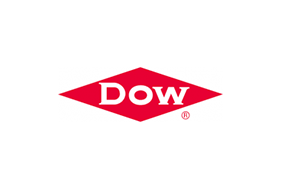 DOW
DOW
Dow (NYSE: DOW) combines global breadth; asset integration and scale; focused innovation and materials science expertise; leading business positions; and environmental, social and governance leadership to achieve profitable growth and help deliver a sustainable future. The Company's ambition is to become the most innovative, customer centric, inclusive and sustainable materials science company in the world. Dow's portfolio of plastics, industrial intermediates, coatings and silicones businesses delivers a broad range of differentiated, science-based products and solutions for its customers in high-growth market segments, such as packaging, infrastructure, mobility and consumer applications. Dow operates manufacturing sites in 31 countries and employs approximately 37,800 people. Dow delivered sales of approximately $57 billion in 2022. References to Dow or the Company mean Dow Inc. and its subsidiaries.  For more information, please visit www.dow.com or follow @DowNewsroom on Twitter.
More from DOW