Published 02-17-23
Submitted by Franklin Templeton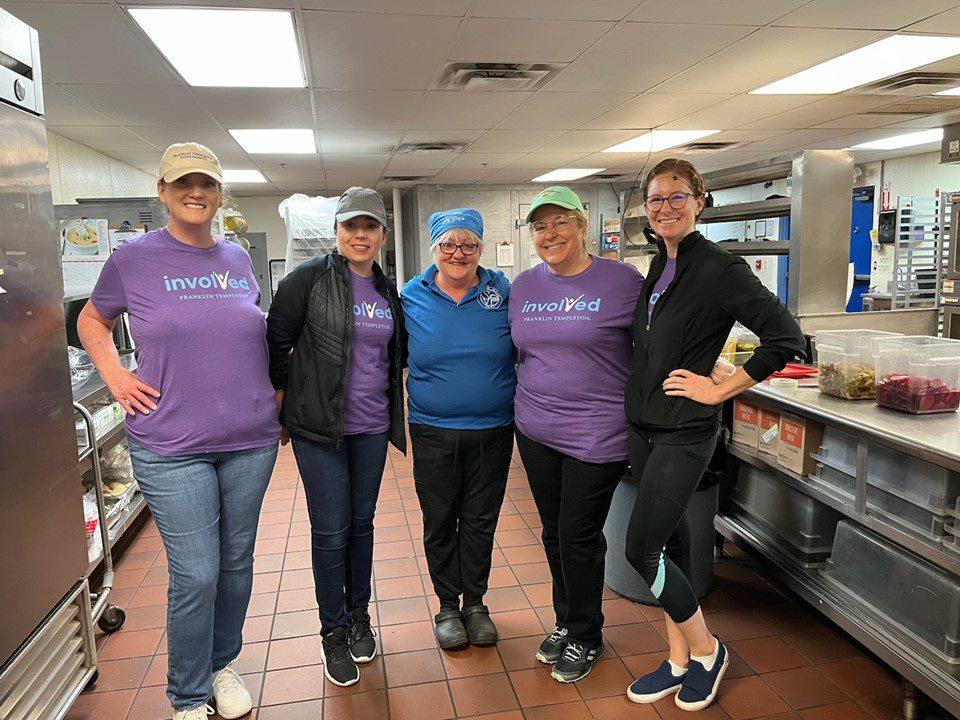 Short Hills, NJ Engages with Rock the Street, Wall Street
On November 15, 2022, Franklin Templeton held the last meeting of the fall session for Rock the Street, Wall Street (RTSWS) in New Jersey. RTSWS is a financial and investment literacy program designed to spark the interest of a diverse population of high school girls into careers in finance. Franklin Templeton participates throughout the year-long academic program. During a five-week fall financial project-based learning program, female financial professionals lead classroom workshops, including hands-on financial math projects on money management. In the spring session, students are matched with a mentor who helps them identify and emphasize individual strengths, discuss college and career preparation and further develop positive money management habits.
"I enjoyed being a project leader because it gave me an opportunity to interact with colleagues from across the firm. Through liaising with RTSWS, organizing the volunteer schedule, reviewing the material with the volunteers and participating in the classroom sessions, I got another avenue to network and learn more about Franklin Templeton." said project leader, Heather Ziff, Director, Fund Administration and Reporting.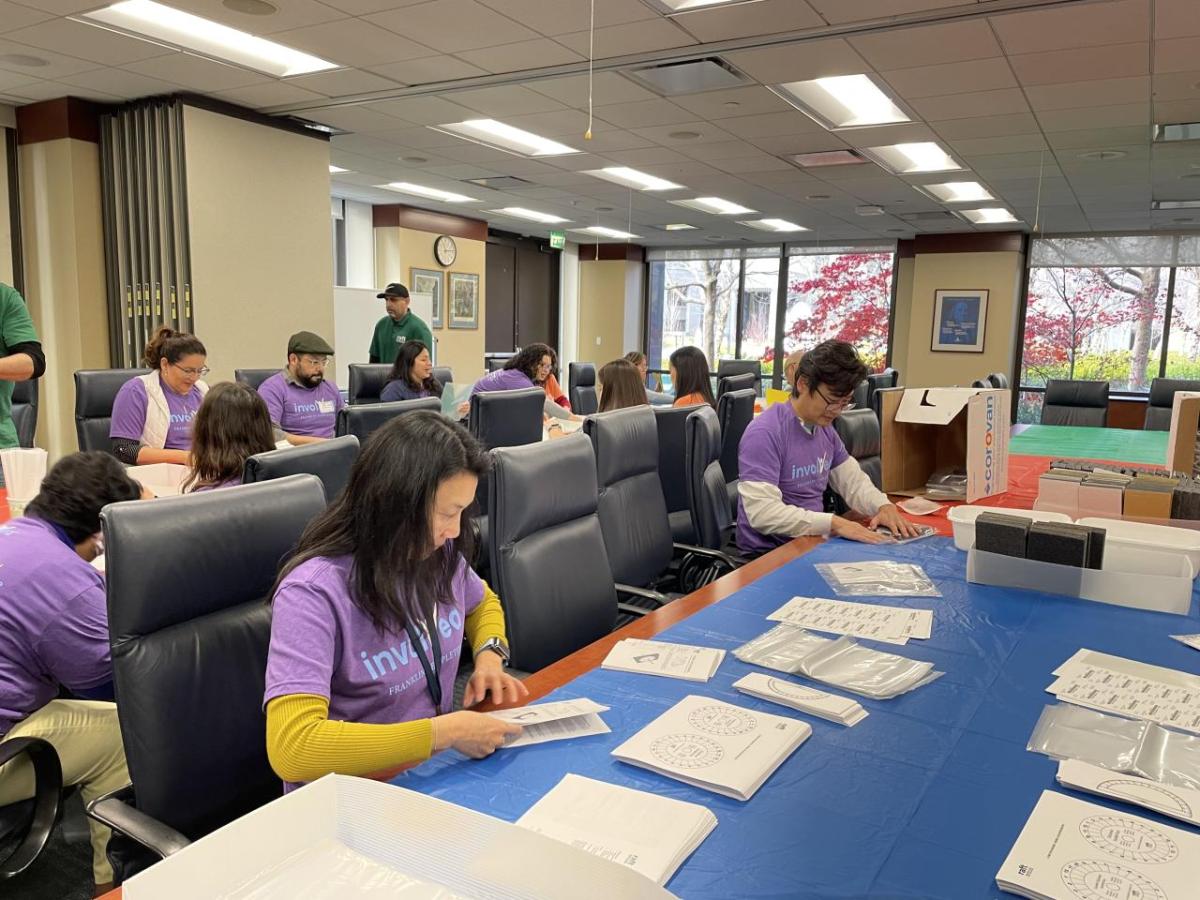 San Mateo, CA Supports RAFT
On December 6, 2022, Franklin Templeton employee volunteers in San Mateo and San Ramon, California joined in person to support RAFT (Resource Area for Teaching), a nonprofit providing educators with engaging hands-on learning resources aligned to national content standards. Volunteers engaged in the production of STEAM Project Kits, a key learning tool that helps students develop skills such as problem solving, critical thinking and communication.
Visakhapatnam, India Participates in AIDS Day
On December 1, 2022, Franklin Templeton employees in Visakhapatnam, India, participated in World AIDS Day hosted at the city's Family Welfare Office. As part of the Visakhapatnam District AIDS Prevention and Control Unit, HIV-positive and HIV-negative children attended the "equalize" themed event. Volunteers helped distribute educational material to kids to help raise awareness and eliminate inequalities.
St. Petersburg, FL Volunteers at the Society of St. Vincent de Paul
On January 8, Franklin Templeton employees in St. Petersburg, Florida, volunteered at the Society of St. Vincent de Paul, a nonprofit organization offering person-to-person service to those who are needy and suffering. Volunteers assisted the head chef with food preparation and served meals to those in need.
To read more on corporate citizenship at Franklin Templeton and view our Corporate Social Responsibility report, visit our Global Citizenship page here.
About Franklin Templeton
Franklin Resources, Inc. [NYSE:BEN] is a global investment management organization with subsidiaries operating as Franklin Templeton and serving clients in over 155 countries. Franklin Templeton's mission is to help clients achieve better outcomes through investment management expertise, wealth management and technology solutions. Through its specialist investment managers, the company offers specialization on a global scale, bringing extensive capabilities in fixed income, equity, alternatives and multi-asset solutions. With offices in more than 30 countries and approximately 1,300 investment professionals, the California-based company has over 75 years of investment experience and approximately $1.4 trillion in assets under management as of January 31, 2023. For more information, please visit franklinresources.com and follow us on LinkedIn, Twitter and Facebook.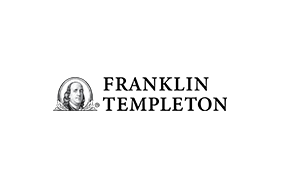 Franklin Templeton