Published 02-17-23
Submitted by Arbor Day Foundation
By Dan Lambe
The Arbor Day Foundation has been part of multiple movements to drive the planting and stewardship of forests, and I'm pleased to share that we've joined another. The United Nations Decade on Ecosystem Restoration — a truly one-of-a-kind effort — recently named the Arbor Day Foundation as a supporting partner.
The U.N. Decade on Ecosystem Restoration is stimulating an urgency around using nature-based solutions, like trees and forests, to fight climate change. This campaign is designed to bring together environmental leaders around the world to seize a moment in time in which we can make a game-changing impact together. We are proud to leverage our global network and experience along with the U.N. and the other supporting partners to help drive this important work. Our team, our members and our partners are committed to making a meaningful impact through the planting and protecting of forest lands.
There has never been a more important time for trees.
When it comes to combating climate change, researchers point to trees as one of the most scalable and affordable solutions available to start helping right now. For 50 years, the Arbor Day Foundation has prioritized a focused approach to planting, making sure every single tree matters. Being deliberate about what kind of trees we plant and where, is a vital factor in accelerating the impact of forests.
We look forward to bringing our 50 years of learning to the table and help the U.N. Decade on Ecosystem Restoration campaign ensure trees and forests remain part of the solution to some of the world's most pressing issues facing people and the planet.
The Arbor Day Foundation is dialing into key regions around the world where we believe trees can have the greatest impact on climate, community and biodiversity. We're fostering relationships with indigenous communities and forestry leaders who can help us deliver on that promise. In many ways, those priorities mirror the flagship initiatives for the U.N. Decade on Ecosystem Restoration campaign. That includes restoring critical ecosystems like the Atlantic Rainforest and restoring the Central American Dry Corridor.
As a supporting partner for the U.N. Decade on Ecosystem Restoration, we want to lean into what we've always done, finding creative financial opportunities for restoration and celebrating the great work being done in communities. We also want to show people both the beauty and utility of a tree. As we stare down the looming threats of climate change, these sprawling giants of nature foster a sense of hopefulness. They are an unmatched source of natural positivity.
By helping to protect ecosystems with trees, we are reassured and reminded that everyone can play a part in this pursuit to create a more resilient and healthier planet.
Dan Lambe is CEO of the Arbor Day Foundation, the largest nonprofit membership organization dedicated to planting trees. He can be reached at dlambe@arborday.org.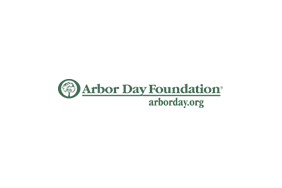 Arbor Day Foundation
Arbor Day Foundation
Founded in 1972, the Arbor Day Foundation has grown to become the largest nonprofit membership organization dedicated to planting trees, with more than one million members, supporters, and valued partners. During the last 44 years, more than 250 million Arbor Day Foundation trees have been planted in neighborhoods, communities, cities and forests throughout the world.
More from Arbor Day Foundation