Published 02-16-23
Submitted by Henkel

As Henkel North America's Director, Diversity, Equity & Inclusion, Clayton Sinclair works with leaders across the company to find ways to integrate diversity, equity and inclusion into Henkel's business and to help ensure that conversations about inclusion and celebrations of Henkel's diverse workforce are happening on a continuous basis – not just during awareness months and around important holidays. He does see the merit, however, in using key moments in times like Black History Month to educate people on the past and help them understand how these events have shaped the society we live in today.
"It is important that people realize that Black history is American history, and that everyone – regardless of their race and ethnicity – understands the breadth and depth of the contributions of the Black community and the challenges they've faced and continue to face," Clayton says. "It is impossible to understand or participate in the racial dialogue taking place today without understanding how we got here."  
In Clayton's view, Black History Month is one part of an ongoing journey of learning about other people's histories and lived experiences. We need to learn more about the triumphs and achievements of Black Americans, Hispanics, Asian Americans and all other groups and minorities whose stories are missing from history books. By having open and honest conversations, people of all backgrounds can take the opportunity to learn something new and better understand the role they can play in ending racial bias and injustice.  
"The Civil Rights Movement and the work of people like Dr. Martin Luther King, Jr. may have taken place over 50 years ago, but many of the injustices and freedoms they were fighting for are the same injustices and freedoms being fought for today," said Clayton. "Racial bias continues to permeate our society and we need to keep putting in the work."
"If everyone could do one small thing to try and end racism, we'd be shocked by how much we could accomplish," Clayton says. "My father was a Freedom Rider, a student who rode the buses down to the Jim Crow south to advocate for racial equality. What first started as a bunch of kids taking small actions – like sitting at 'white only' counters'– set in motion an entire movement."  
Changing perceptions and advocating for meaningful progress is everyone's responsibility. Henkel takes that responsibility to heart. Clayton is inspired by the actions and passion he sees of people across Henkel who are standing up to be advocates and allies at work and in their communities. "Whether it's joining Employee Resource Groups, participating in webinars with Henkel leaders and external speakers, taking online courses, or sharing personal experiences, education is taking place and the dialogue is constantly growing. Through this, the root of the issues and the work needed to solve them becomes less abstract."
"In an ideal world, my position wouldn't even exist, and if we continue to put actions behind our words, hopefully one day it won't," he says. "Until that day comes, however, we must keep having hard conversations about race and push through the discomfort. We must recognize that the history we've been taught has been done so through a white lens and is therefore limited. There is so much to learn if we venture outside our bubbles and listen to take small steps that make a big impact in creating a more just world."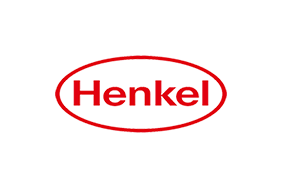 Henkel
Henkel
About Henkel in North America
In North America, Henkel operates across its three business units: Adhesive Technologies, Beauty Care, and Laundry & Home Care. Its portfolio of well-known consumer and industrial brands includes Schwarzkopf® hair care, Dial® soaps, Right Guard® antiperspirants, Persil®, Purex®, and all® laundry detergents, Snuggle® fabric softeners as well as Loctite®, Technomelt® and Bonderite® adhesives. With sales of around 6 billion US dollars (5 billion euros) in 2019, North America accounts for 26 percent of the company's global sales. Henkel employs approximately 9,000 people across the U.S., Canada and Puerto Rico. For more information, please visit www.henkel-northamerica.com, and on Twitter @Henkel_NA.
About Henkel
Henkel operates globally with a well-balanced and diversified portfolio. The company holds leading positions with its three business units in both industrial and consumer businesses thanks to strong brands, innovations and technologies. Henkel Adhesive Technologies is the global leader in the adhesives market – across all industry segments worldwide. In its Laundry & Home Care and Beauty Care businesses, Henkel holds leading positions in many markets and categories around the world. Founded in 1876, Henkel looks back on more than 140 years of success. In 2019, Henkel reported sales of more than 20 billion euros and adjusted operating profit of more than 3.2 billion euros. Henkel employs more than 52,000 people globally – a passionate and highly diverse team, united by a strong company culture, a common purpose to create sustainable value, and shared values. As a recognized leader in sustainability, Henkel holds top positions in many international indices and rankings. Henkel's preferred shares are listed in the German stock index DAX. For more information, please visit www.henkel.com.
More from Henkel