Published 02-16-23
Submitted by Quest Diagnostics

For 21 years, Mobile Care Chicago has worked with local schools to provide a convenient and trusted location for children who have complex healthcare needs, but whose parents may not have the time, transportation, or means to access more distant brick-and-mortar clinics. Mobile Care Chicago currently operates 2 asthma vans for children with severe asthma and/or allergies, a dental van for children who need oral surgery, and a portable dental clinic.
Through a grant provided by Quest Diagnostics Incorporated, Mobile Care Chicago will now be able to expand their van's reach to 10 new sites across Chicagoland providing pediatric immunizations, physicals, and asthma management.
"Mobile Care Chicago provides important services surveilling underserved and vulnerable children with asthma and other respiratory ailments," said Matt Hamlin, Vice President and General Manager of the Great Midwest Region. "Quest Diagnostics is privileged to support their mission through Quest for Health Equity as we focus on serving communities across the city of Chicago and broader Cook County, Illinois."

On a cold winter morning in Chicago, Matt and Michael Floyd, Senior Director of Quest for Health Equity, visited one of the colorful mobile clinics to meet the Mobile Care Chicago Team and see one of the van's operations in action.
Matt Siemer, executive director at Mobile Care Chicago expressed his gratitude for the support of Quest Diagnostics, "It was wonderful for Quest to visit our mobile clinic in the community and see the difference their donation is making in the lives of families every day. We're grateful for the support provided and the opportunity to reach an even greater number of people who need access to asthma and allergy care!"
"I was proud to show how our program supporters make asthma specialty care accessible," said Melinda Fitzgerald, nurse practitioner at Mobile Care Chicago. "Thank you for coming out on a cold Monday and supporting access to pediatric specialty care!"
To learn more about Mobile Care Chicago, click here.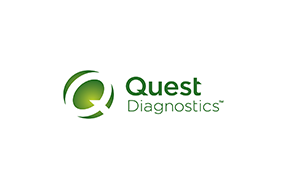 Quest Diagnostics
Quest Diagnostics
Quest Diagnostics empowers people to take action to improve health outcomes. Derived from the world's largest database of clinical lab results, our diagnostic insights reveal new avenues to identify and treat disease, inspire healthy behaviors and improve health care management. Quest annually serves one in three adult Americans and half the physicians and hospitals in the United States, and our nearly 50,000 employees understand that, in the right hands and with the right context, our diagnostic insights can inspire actions that transform lives. 
More from Quest Diagnostics