Published 02-21-23
Submitted by EarthShare
WASHINGTON, February 21, 2023 /CSRwire/ - EarthShare announces six grant recipients, awarding a total of $200,000 to organizations focused on establishing community-level projects in Arizona, Maryland, and Pennsylvania with renewable energy choice and equitable energy access at the forefront. The Energy of One, The Power of Many program fosters an innovative approach to the issue of energy. When it comes to putting society on a more sustainable path, climate change and its direct connection to the future of how we source energy dominates today's discussions. However, the complexity of these topics and the ever-changing landscape of sourcing approaches can be a barrier to understanding the possibilities of a new energy economy for everyone. 
The Energy of One, The Power of Many program was developed to raise awareness and foster support for new sustainable energy initiatives. Grantee programs are dedicated to educating local community members about the impact their energy choices have in supporting a cleaner energy future that improves their lives, their community, and the health of our planet. 
"EarthShare understands the need for innovative solutions to address the challenges of the climate crisis. A critical part of the solution involves engaging communities and initiating conversations about how energy is used, sourced, and the impact these choices have on our society and the environment," said Brad Leibov, EarthShare's CEO. "We see this program as a step towards a larger, more inclusive conversation about the future of our country's energy needs, and we're delighted to facilitate investment in effective programs that help move society to more equitable and sustainable energy outcomes."
The Energy of One, The Power of Many program endeavors to make the complex subject of energy economics more accessible and understandable by focusing on topics, such as public policy, sourcing options, impact considerations, and societal considerations, including equity, just access to opportunities, and job training in the renewable energy field.
2023 Grantees: 
Groundswell: $50,000 for GROUNDTRUTH: Building Energy Resilience, covers Harrisburg and Philadelphia, PA, and Annapolis and Baltimore, MD.

Children's Environmental Health Network: $40,000 for Energy Justice for Families - Baltimore Shop Talk, covers Baltimore, MD. Collaboration partner: Black Millennials for Flint.

Interfaith Power & Light: $20,000 for Solar Workshops, which covers Annapolis and Baltimore, MD. Collaboration partner: Civic Works.

PennEnvironment Research & Policy Center: $20,000 for A Clean and Equitable Energy Future for Pennsylvania, which covers Philadelphia and Pittsburg, PA. Collaboration partner: Pennsylvania Legislative Black Caucus.

Sustainable Pittsburgh: $20,000 for Equitable Decarbonization: A Regional Conversation, which covers Pittsburgh. Collaboration partners: CEOs for Sustainability and CEOs Advisory Committee.

Arizona State University: $50,000 for Educating Arizona: Solar Choices, Opportunities, and Visions of the Future, which covers the state of Arizona with a focus on Phoenix and Tucson. Collaboration partners: Arizona State University Center for Science and the Imagination, Center for Energy and Society, Mary Lou Fulton Teachers College, College of Global Futures.
Funding for the EarthShare grant program was provided by positiveNRG, the charitable giving department of NRG Energy. By supporting grant projects that address equity, renewable energy choice, and accessibility, EarthShare is investing in a shared renewable-energy-based economy that is equitable and sustainable, benefitting both people and the planet. To learn more about EarthShare, please visit www.earthshare.org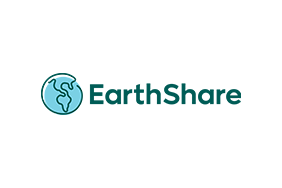 EarthShare
EarthShare
EarthShare recognizes the power and influence of committed individuals. That's why for more than three decades, we've worked with employers in the public and private sectors to ensure environmental nonprofits are represented in workplace employee giving and engagement campaigns. To date, our work has driven more than $375M to urgent environmental issues and provided hundreds of thousands of individuals with the opportunity to begin and continue their environmental journey.
Comprised of the most well-respected and innovative nonprofits, our network tackles our planet's greatest threats by offering solutions to combat climate change, environmental injustice, threatened food systems, at-risk ecosystems, and a multitude of other issues.
More from EarthShare