Published 02-15-23
Submitted by Carol Cone ON PURPOSE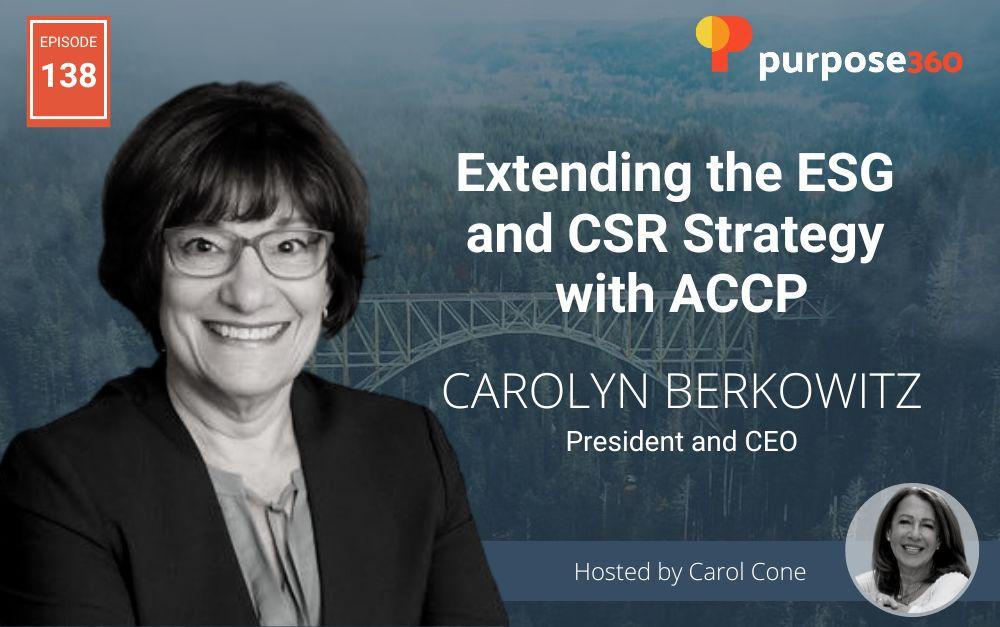 As the economy pressures companies to tighten their budgets, more ESG and CSR leaders are having to prove why their initiatives should remain a priority. Claims of "woke capitalism" from political leaders and a lack of internal consensus on ESG's importance only complicate the situation.
ESG and CSR leaders are not alone, though. For 18 years, the Association of Corporate Citizenship Professionals (ACCP) has provided a network of support and resources to help professionals advocate for investment in ESG/CSR initiatives. ACCP cultivates inclusive peer communities to help members create a more equitable, sustainable, and prosperous society through corporate commitments.
To share more about ACCP's work – and the state of ESG and CSR today – we invited Carolyn Berkowitz, President and CEO at ACCP, to the show.
Listen for insights on:
The difference between ESG and CSR.
How to help educate colleagues in different departments about the importance of ESG/CSR
How to measure the "S" in ESG and extend it to corporate strategy
When companies should publicly engage in ESG issues
The skills needed for CSR employees today
Listen to this episode and others at Purpose 360 Podcast.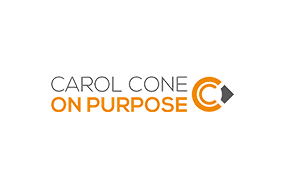 Carol Cone ON PURPOSE
Carol Cone ON PURPOSE
Carol Cone ON PURPOSE is a pioneering consultancy helping companies, brands, and organizations harness the power of social purpose to advance their business and social impact. CCOP's proven approach meets clients at any point on their  purpose journey to unlock opportunities to build reputation, inspire employees, exceed financial targets, and support the greater good. The consultancy is led by Carol Cone, regarded as one of the founders of the purpose movement in the early 1980s and has been internationally recognized for her work.
More from Carol Cone ON PURPOSE