Published 02-13-23
Submitted by SAP
Climate change is the biggest challenge that we face today. SAP Chief Sustainability Officer Daniel Schmid talks with Arik Hesseldahl, Head of SAP News, about SAP's commitment to achieving net zero emissions along our entire value chain by 2030, and how we are helping our customers in their sustainability journey.
More than a decade ago, SAP set out on its sustainability journey with the objective to create positive economic, environmental, and social impact within planetary boundaries. On that journey, SAP has committed to be a net-zero emissions enterprise by 2030. This commitment is a cornerstone of our strategy and requires transforming many functions inside and outside the company to deliver the outcomes we need for people and planet, and for a profitable, sustainable business.
Take action on climate change: https://sap.to/60573gwCT
Stay up to date on SAP News: https://sap.to/60583gwCp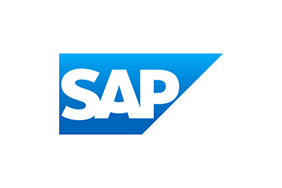 SAP
SAP
SAP's strategy is to help every business run as an intelligent, sustainable enterprise. As a market leader in enterprise application software, we help companies of all sizes and in all industries run at their best: SAP customers generate 87% of total global commerce. Our machine learning, Internet of Things (IoT), and advanced analytics technologies help turn customers' businesses into intelligent enterprises. SAP helps give people and organizations deep business insight and fosters collaboration that helps them stay ahead of their competition. We simplify technology for companies so they can consume our software the way they want – without disruption. Our end-to-end suite of applications and services enables business and public customers across 25 industries globally to operate profitably, adapt continuously, and make a difference. With a global network of customers, partners, employees, and thought leaders, SAP helps the world run better and improve people's lives.
More from SAP