Published 02-13-23
Submitted by Illumina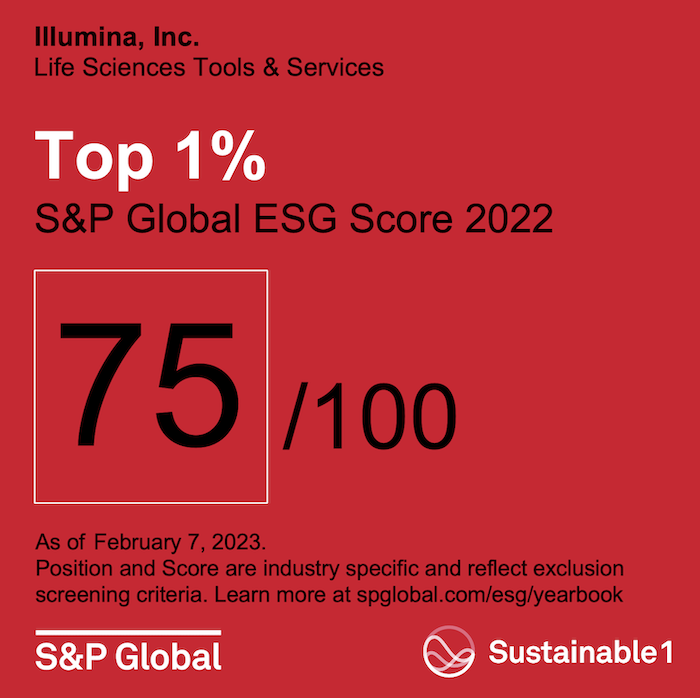 Illumina has been included in the 2023 S&P Global Sustainability Yearbook for the fourth consecutive year. This year, Illumina's S&P Global ESG Score is in the top 1% and is the top-performing company in the Life Sciences Tools & Services industry.
Out of more than 7,800 companies assessed, the S&P Global Sustainability Yearbook highlights the top 700 companies leading in their industry across environmental, social, and governance metrics.
This recognition highlights Illumina's industry leading ESG program and the tremendous work the company is doing to create a more sustainable and equitable world focused on unlocking the power of the genome.
Learn more about Illumina's CSR program here.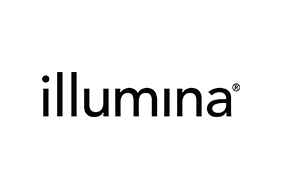 Illumina
Illumina
Illumina is improving human health by unlocking the power of the genome. Our focus on innovation has established us as the global leader in DNA sequencing and array-based technologies, serving customers in the research, clinical, and applied markets. Our products are used for applications in the life sciences, oncology, reproductive health, agriculture, and other emerging segments. 
More from Illumina