Published 02-14-23
Submitted by Engage for Good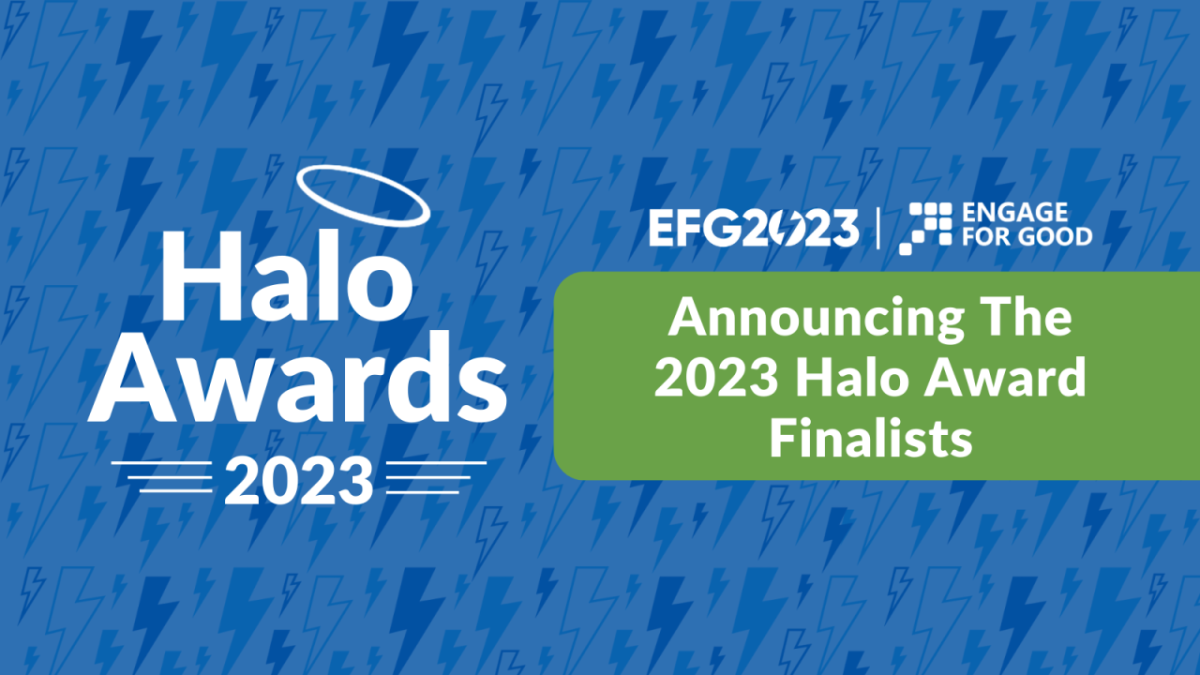 February 14, 2023 /CSRwire/ - In the spirit of Valentine's Day, Engage for Good celebrates companies and causes that truly 'get it' – companies with heart – with the announcement of this year's Halo Award finalists.
Now in its 21st year, the Halo Awards are North America's highest honor for corporate social impact initiatives that showcase outstanding consumer and/or employee engagement efforts.
"At a time of such societal and political division and countless natural and manmade calamities, it is refreshing to see so many companies and causes partnering to build a better world," said Engage for Good President David Hessekiel. "The Halo Awards is once again a celebration of outstanding efforts to sustainably create positive corporate social impact."
Thirty-six campaigns were announced today as finalists in nine Halo Award categories. Gold and Silver Halo Award winners will be announced in each category at the Engage for Good Conference in Atlanta on May 17. Please join us in congratulating these finalists:
Consumer-Activated Corporate Donation  
Bounty #PicksItUp - Bounty & Best Friends Animal Society  
Bringing Communities Together In Nature - Sun Outdoors & National Park Foundation  
Chance & Friends Holiday Philanthropic Collection - PetSmart & PetSmart Charities  
Iced Coffee Day - Dunkin & Dunkin' Joy In Childhood Foundation
Consumer Donation  
2022 Macy's Holiday Campaign - Macy's & Big Brothers Big Sisters Of America  
Integrated Partnership To Drive Point-Of-Sale Donations - JOANN & Susan G. Komen  
Pin Pad Donation - PetSmart & PetSmart Charities  
Wendy's Frosty Treats Warm Hearts - The Wendy's Company & The Dave Thomas Foundation For Adoption
Education  
John Hancock MLK Scholars Program - John Hancock  
STEM Careers All YEAR - General Motors & First Book  
Subaru Loves Learning - Subaru Of America & AdoptAClassroom.org  
Teacher Academy: Transforming STEM Professional Development To Spark Teachers' Knowledge, Self-Efficacy, And Practice - Samsung Electronics America & MindSpark Learning
Emergency/Crisis Initiative  
UPS Global Vaccine Equity Initiative - UPS  
Moves That Matter - Total Quality Logistics  
PayPal's Response To The Humanitarian Crisis In Ukraine - PayPal & Multiple Nonprofits  
Stand With Ukraine All-for-Charity Initiative - Humble Bundle, Razom For Ukraine, International Rescue Committee, International Medical Corps & Direct Relief
Employee Engagement  
Clayton Impact: Team Member Volunteer Program - Clayton  
Coast 2 Coast 4 Cancer - Bristol-Myers Squibb & V Foundation For Cancer Research  
Employee Empowerment Thru Volunteering - FedEx & Operation Warm  
Using Tech For Good: How Northwestern Mutual Leverages The Passions Of Its Employees To Make A Positive Impact In Their Communities Through STEM-based Projects - Northwestern Mutual
Health (Physical or Mental Health)  
Advancing Equity In Maternal Health - Elevance Health, Creating Healthier Communities, March Of Dimes & 23 Local Nonprofit Organizations  
Bloom: Growing Kids Mental Well-Being - Nationwide, Nationwide Children's Hospital & On Our Sleeves  
iHeart National Recovery Month - iHeart & The Voices Project  
Mosquitoes Don't Deserve a Drop - Orkin & American Red Cross
JEDI (Justice, Equity, Diversity And/Or Inclusion)  
Fast Break For Small Business - LegalZoom & Accion Opportunity Fund  
Leveling The Playing Field: Engaging Fans And Players For Financial Equity And Inclusion - U.S. Women's National Team Players Association & Kiva Microfunds  
Nespresso x Ali Forney Center - Nespresso USA x Accompany Creative & The Ali Forney Center  
Justice For Change - Relativity
Social Impact Video  
Peace Builders - Microsoft & Nobel Peace Center  
Styles Of Pride Initiative - Macy's & The Trevor Project  
Teen Tech Center "Mentor Moments" - Best Buy & Best Buy Foundation  
The Big Wait PSA - Arby's & Big Brothers Big Sisters of America
Social Service  
#MomsUnite4Milk To Support Families Impacted By The Formula & Human Milk Shortages - Medela  
Lowe's Hometowns - Lowe's & Points of Light  
HelloFresh Meals With Meaning Program - HelloFresh & Partners  
Project DASH - DoorDash
About Engage for Good  
Engage for Good is a professional development organization that helps social impact leaders at businesses and nonprofits access the resources and community they need in order to build a better world and the bottom line. While best known for its annual conference and the Halo Awards, Engage for Good provides year-round resources, trainings and events to help corporate social impact professionals advance their careers, campaigns and organizations. Learn more at http://www.engageforgood.com/.
Media Contact  
Alli Murphy  
Director, Events & Program Development  
am@engageforgood.com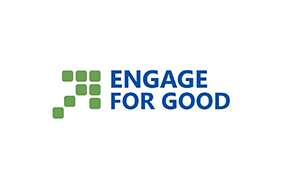 Engage for Good
Engage for Good
Engage for Good (formerly the Cause Marketing Forum) helps business and nonprofit executives succeed together by providing access to actionable information, valuable contacts and recognition for outstanding work through conferences, distance learning, online resources and customized services.
More from Engage for Good