Published 02-10-23
Submitted by CBRE Group, Inc.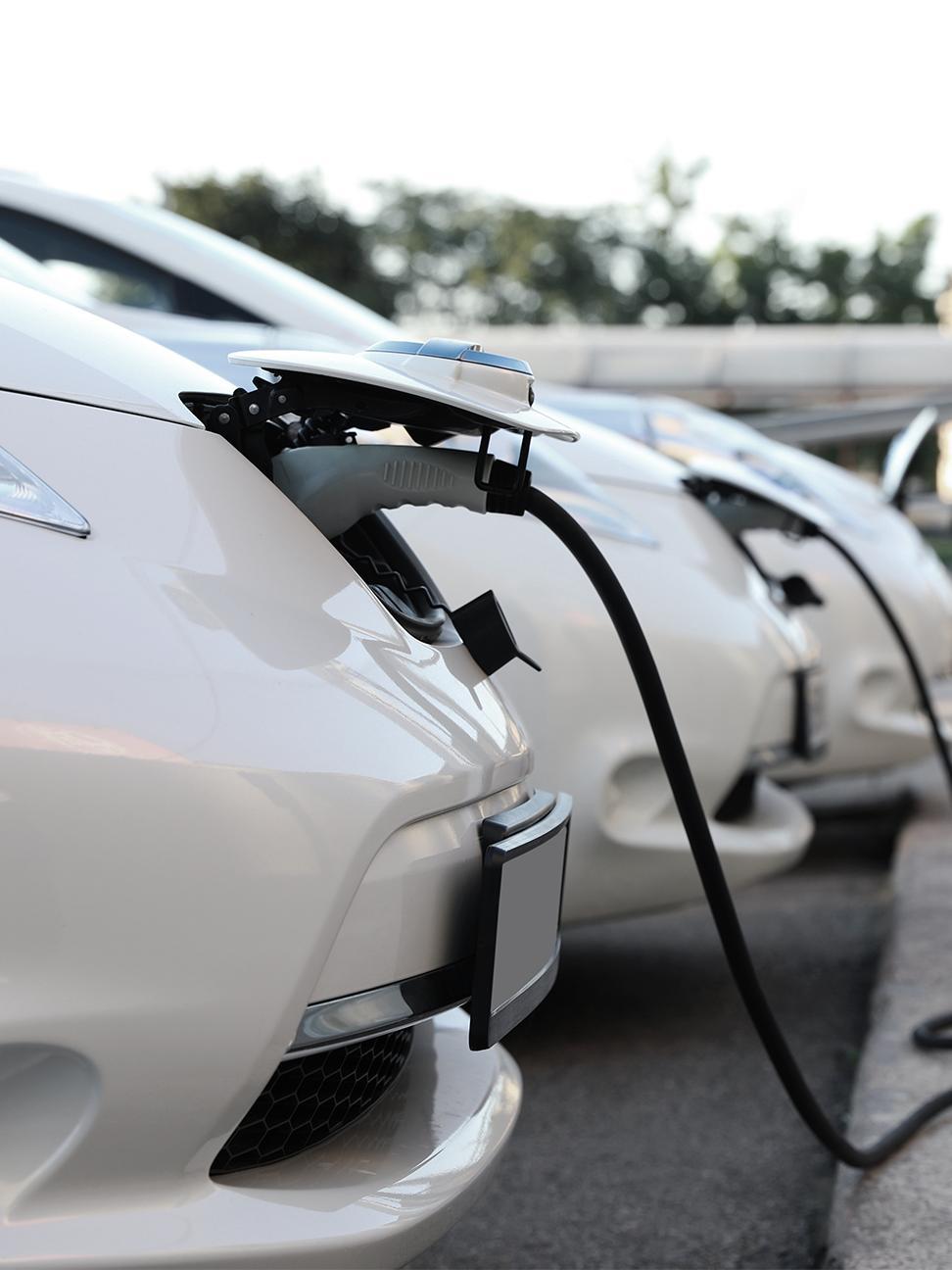 Preparing for an Accessible Electric Future 
Local, state, and federal agencies responsible for infrastructure investment are under mounting pressure to show progress on addressing climate change and socio-economic inequities. Investing in publicly accessible electric vehicle (EV) charging networks presents a compelling opportunity. However, expanding public charging has proved challenging despite evidence that increased access will both level economic playing fields for individuals and allow public fleets to achieve carbon goals faster.
5 Keys to EV Charging Success for Public Agencies: 
To meet federal emissions-reduction goals set forth in the Bipartisan Infrastructure Law and the White House's Electric Vehicle Charging Action Plan, half of all vehicles sold in the U.S. will need to have zero emissions by 2030. Adequately serving these vehicles will require the construction and operation of 1.2 million public EV chargers by the same year. Historic levels of federal and state funding ($5 billion for national charging networks and $2.5 billion for communities and corridors) will accelerate deployment. Enhancing the equitable and environmental efficacy of these EV charging networks will require holistic front-end coordination across jurisdictions and government agencies.
EV charging networks are a real estate challenge with a technical tail. - Stephen EngblomSenior Managing Director, CBRE Infrastructure & Public Enterprise
Although an entire class of technical and engineering solutions has developed to support EV charging networks, deploying charging infrastructure remains a real estate challenge. Before installing charging networks becomes an engineering issue, it is a question of planning and finding locations that serve community needs; forging real estate partnerships and power agreements; integrating program design and implementation; and managing leases, financial data, and charging equipment and environments. Public agencies need insights from expert partners along the entire life cycle of EV charging networks to ensure they are optimizing public investments and assets as well as prioritizing their executive and field staff resources.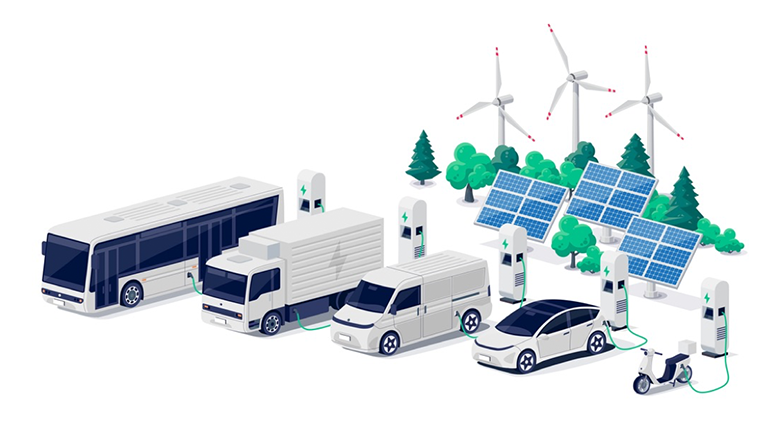 Critical Success Factors 
Optimizing an equitable charging network starts with a strong understanding of where and when a community needs charging and integrating this political and locational intelligence with equipment and location lease terms, integrated power agreements and operational savvy. 

Real climate impact and social change will come only when chargers are well-located, operated and managed to allow everyone quick, affordable, and safe access to charging. From identifying where and what type of charging is needed to aligning with community and regional demands and maximizing local job creation, public EV networks have the potential to significantly improve the lives and livelihoods of millions. 

Below are five critical success factors for investing in public EV networks for individual or fleet use, as well as best-practice examples to best serve their constituents and optimize social and climate outcomes. 
Size Matters 
Take advantage of scale to maximize buying power and streamline processes 
Public sector real estate portfolios present an unrivaled opportunity to provide equitable access to charging infrastructure on their sites and within their facilities by leveraging large-scale buying power and streamlining policies and permitting. To ensure a wide reach, public agencies must collaborate across departments and jurisdictions. Governments control dispersed assets that can host EV charging. 

Solution: Create an EV charging platform to leverage federal, state, and municipal buying power, unify legislative policies, streamline permitting processes, create consistent leasing terms for land and facilities, proactively establish purchase and equipment agreements and monitor management agreements. 

Example: U.S. General Services Administration (GSA) 
The US federal government is approaching the electrification of the federal fleet, which includes more than 450,000 vehicles (excluding Postal Service), by emphasizing the end-to end solutions required to successfully achieve the goals of the federal EV charging plan. 

"GSA is working to provide a full spectrum of infrastructure solutions to make planning, acquisition, installation and maintenance of zero-emission and electric vehicle infrastructure as seamless as possible."

Attract Private Capital 

Leverage public land and facilities to forge public-private partnerships 
Government-controlled land sites and public facilities can be leveraged to attract partnerships with technical and business partners and third-party capital. With the value of these assets acknowledged, the impact of third-party capital to accelerate technical investments can be optimized, project delivery timelines met, and environmental and equity goals achieved. 

Solution: Public agencies should evaluate how physical and digital assets under their control can be leveraged to attract private partnership opportunities to construct, finance and maintain charging infrastructure. 

Example: By leveraging existing assets to host curbside charging savings of nearly 70% could be realized in urban settings. For example, Flo, a Quebec-based manufacturer and network operator of EV charging stations, partnered with the Los Angeles Bureau of Street Lighting, which was upgrading 220,000 light poles to LED, to make it easy to integrate curbside level 2 charging. 

Similar level 2 street lighting programs can be accelerated through agreements with a city transportation agency and utility, but this would require both of those agencies to coordinate authority. In Los Angeles, the Bureau of Street Lighting plans to add 150 more EV chargers to its streetlights each year, with support of grants from the California Air Resources Board and California Energy Commission, as well as partnerships with EV charging networks like Flo.

Ensure equitable access 

Avoid charging deserts by investing in people and power 
Charging infrastructure can serve the public as more than just a charging portal; it can prioritize and connect historically marginalized urban and rural communities with economic opportunity. The Federal Highway Administration National Electric Vehicle Infrastructure (FHWA NEVI) Formula program guidance has set the stage for such interagency collaboration, which required states to submit plans on August 1, 2022, for interstate electric vehicle corridors to the Joint Office of Energy and Transportation. While phase 1 of this funding is targeted at alternative fuel corridors on interstate corridors, the same approach will eventually be deployed to incentivize EV charging investment in urban areas or rural zones where marginalized communities would benefit from access to EV charging. 

Solution: Publicly accessible EV charging locations should be added to existing multi-agency socio-economic and environmental databases to ensure that investment is prioritized in charging desert locations with the greatest climate and equity needs. 

Example: Public agencies wishing to invest in EV charging for public benefit could add EV charging locations to the EPA's EJ Screen, which uses 12 environmental indicators and seven demographic indicators to map environmental justice indexes consistently across the U.S. Building off this existing tool, agencies can identify priority sites for subsidized charging infrastructure to serve historically marginalized communities.

Choose the Right Partner 

Find business partners that align with agency location strategy 
State and municipal governments are making ambitious net-zero commitments. These commitments mean that investment in EV charging will need to ramp up quickly. From a practical point of view, finding the right business partner and creating favorable terms for a public EV charging network investment will need to be swift and overarching, which will require a thoughtful analysis across a range of factors: flow of capital, locational intelligence, technical specifications needed for level of charging at each location, and the optimal operational and maintenance model. 

The right alignment across a portfolio will ensure that deployment of public capital will yield optimal results. Agencies should determine the expertise, scope of services and technology offerings of individual equipment providers and log this information in a centralized database to inform the public RFP-writing process. This will help create pragmatic, attainable strategies that inform goals for partnerships and establish ongoing transparent monitoring and reporting platforms that show clear metrics. 

Solution: When considering investing in an EV charging network to address its organizational mission, a public agency should analyze how physical and digital assets under its control align with internal established performance metrics and with external EV charging hardware, software, management, and financing options. While a wide range of EV charging business models are available, finding one that aligns with an established location strategy is key. 

Example: Private-sector companies across North America are quickly transitioning from an ad hoc approach to EV Network installation, which worked for early pilot projects, to a strategic EV charging investment framework that evaluates locational intelligence, demand analysis, usage trends, operational change management and triple-bottom-line impact analysis to guide decisions and generate ongoing performance reports. With this strategic framework in place, negotiating clear terms with Original Equipment Manufacturers (OEMs) and technical consultants, as well as negotiating leasing and maintenance agreements, can be executed with confidence.

Create proximity to EV charging 

Use infrastructure to connect cultural and social services 
Simply providing charging infrastructure is not enough: Users should find the charging experience safe, reliable, and convenient. While 20-minute high-speed charging clusters in affluent neighborhoods and interstate corridors have become common, historically marginalized neighborhoods are still charging deserts. Public investment in these neighborhoods would help to ensure that essential workers, like Transportation Network Company (TNC) drivers, or single parents who need charging while running family errands have reliable and safe charging access. 

Solution: Public agencies should co-locate charging infrastructure with social infrastructure, such as schools, community centers, and community centered retail to amplify societal or agency mandates. For a public agency, charging next to employee services could help drive organizational participation levels. For cities, co-location could enhance foot traffic to social services like wellness facilities or libraries.Many agency vehicle fleets are typically deployed during the day and charge at night. Their charging facilities could be made accessible to public users during work hours while motor-pool vehicles are in use. 

Example: Commercial charging networks have developed a strong locational intelligence approach to locating high-speed charging with food & beverage, offering a compelling 20-minute charging experience for customers in higher-income commercial environments and high-traffic corridors. This commercial charging time/amenity provision ratio model could be translated to placing EV charging adjacent to cultural and social services, which would work well with level 2 or 3 chargers, considering the time spent by people visiting those locations.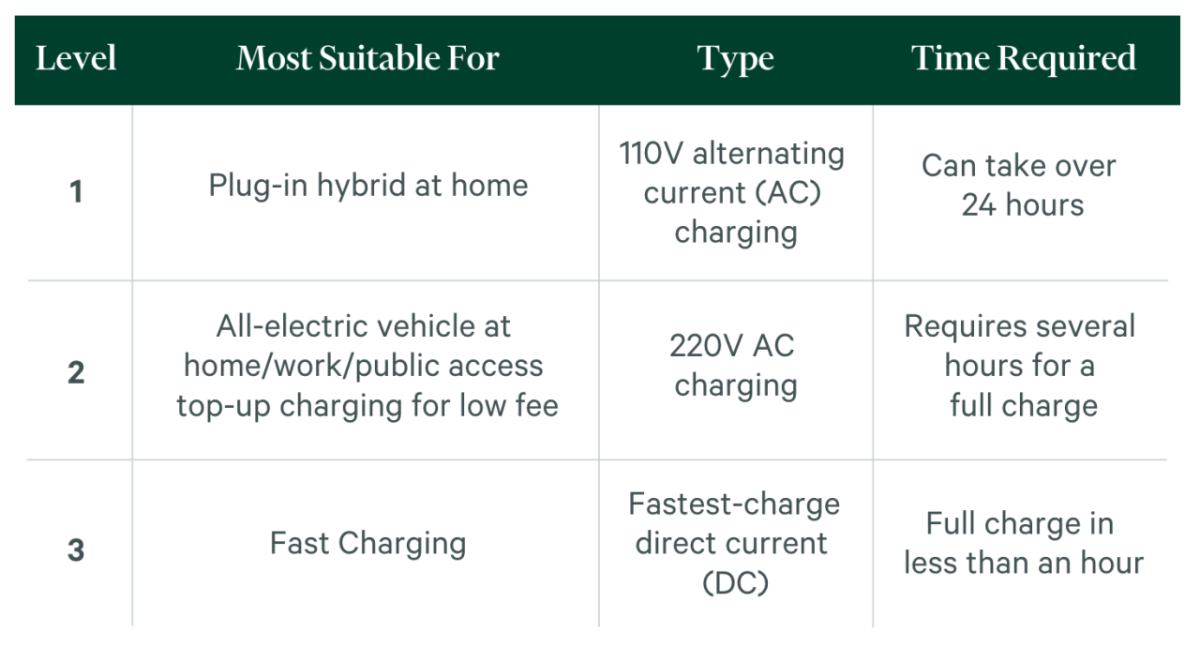 Shifting Trends Require End-to-End Solutions 
Market trends are already moving toward an electrified future. Lower purchase prices and lifetime-maintenance costs of zero-emission vehicles put electric vehicle ownership within reach of more consumers and fleet operators. Some estimate that electric vehicles will soon achieve cost parity with internal combustion engine vehicles. "Range anxiety" appears much lower in first-time buyers, coinciding with a generational shift to millennials and Gen-Z who demand environmentally friendly technologies. Public agencies have a chance to harness consumer trends in the EV market to meet the needs of their constituencies and economic, environmental and equity mandates. By understanding the current and future landscape of electric vehicle charging from end to end, agencies can better position themselves for success. 

Charger maintenance and operability are also concerns for the industry. In a recent report, 23% of publicly accessible EV charging stations in the San Francisco Bay Area were not functioning properly. This level of unreliability poses a significant obstacle to less-affluent drivers who do not have a home charger and to taxi and ride-share drivers who depend on public chargers for their livelihood. 

Shifting patterns in vehicle and fleet ownership are also set to affect the transportation landscape. Many municipalities across the country are responding to the high cost of building middle-market and affordable housing by eliminating minimum parking requirements in developments well-served by mass transit. This shift in housing, as well as the continued role of ride-share apps, may reduce demand for parking spaces and increase demand for charging access. 

Public agencies have a chance to harness trends in the EV market to meet the needs of their constituencies and economic, environmental and equity mandates. By understanding the current and future landscape of electric vehicle charging from end to end, agencies can better position themselves for success.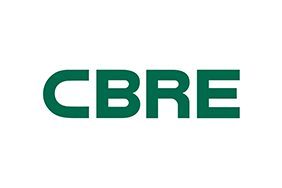 CBRE Group, Inc.
CBRE Group, Inc.
CBRE Group, Inc. (NYSE:CBG), a Fortune 500 and S&P 500 company headquartered in Los Angeles, is the world's largest commercial real estate services and investment firm (in terms of 2013 revenue). The Company has approximately 44,000 employees (excluding affiliates), and serves real estate owners, investors and occupiers through approximately 350 offices (excluding affiliates) worldwide. CBRE offers strategic advice and execution for property sales and leasing; corporate services; property, facilities and project management; mortgage banking; appraisal and valuation; development services; investment management; and research and consulting. Please visit our website at www.cbre.com.
More from CBRE Group, Inc.