Published 02-10-23
Submitted by Chevron Corporation
SAN RAMON, Calif., February 10, 2023 /CSRwire/ – Chevron Corporation (NYSE: CVX) has been awarded the 2023 Platinum Bell Seal for Workplace Mental Health by Mental Health America (MHA). The Bell Seal is a first-of-its-kind workplace mental health certification that recognizes employers who strive to create mentally healthy workplaces for their employees.
Employers that receive MHA's Bell Seal are nationally recognized for advancing workplace standards and practices that enable mental health and well-being. Organizations are recognized at different levels – bronze, silver, gold or platinum – and are assessed based on how mental health is approached via four categories: workplace culture, benefits, compliance and wellness programs. Platinum status reflects Chevron's dedication to employee well-being with outstanding scores in all areas.
"At Chevron, focusing on workforce health and safety is our top priority," said Huma Abbasi, General Manager for Chevron Health & Medical. "We take a 'whole-person' approach to well-being that focuses on body, mind, lifestyle, mental health and psychological safety, and use it to develop programs and other resources for employees around the world. We are honored to be recognized by Mental Health America for our longstanding commitment to mental health and well-being of employees and their families."
Founded in 1909, MHA is the nation's leading community-based nonprofit dedicated to addressing the needs of those living with mental illness and promoting the overall mental health of all. MHA's work is driven by its commitment to promote mental health as a critical part of overall wellness, including prevention services for all; early identification and intervention for those at risk; integrated care, services and support for those who need them; with recovery as the goal. Learn more at MHAnational.org.
Chevron is one of the world's leading integrated energy companies. We believe affordable, reliable and ever-cleaner energy is essential to achieving a more prosperous and sustainable world. Chevron produces crude oil and natural gas; manufactures transportation fuels, lubricants, petrochemicals and additives; and develops technologies that enhance our business and the industry. We are focused on lowering the carbon intensity in our operations and growing lower carbon businesses along with our traditional business lines. More information about Chevron is available at www.chevron.com.
# # #
Media contact: Randy Stuart -- +1 713-283-8609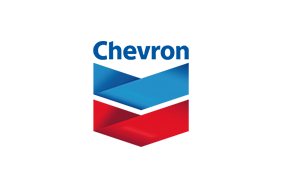 Chevron Corporation
Chevron Corporation
Chevron Corporation is one of the world's leading integrated energy companies. Through its subsidiaries that conduct business worldwide, the company is involved in virtually every facet of the energy industry. Chevron explores for, produces and transports crude oil and natural gas; refines, markets and distributes transportation fuels and lubricants; manufactures and sells petrochemicals and additives; generates power; and develops and deploys technologies that enhance business value in every aspect of the company's operations. Chevron is based in San Ramon, California. 
Affordable energy is a catalyst for economic growth and prosperity. Our company's values drive us to provide that energy responsibly while protecting the environment and working with our partners to strengthen communities because our success is tied to the success of the communities where we operate.
We conduct our business in a socially responsible and ethical manner, protect people and the environment, support universal human rights, and benefit the communities where we work.
More from Chevron Corporation