Published 02-08-23
Submitted by T-Mobile
We are saddened by reports of Turkey and Syria enduring the strongest earthquake in over 100 years. As we recognize that those who were impacted will have significant challenges to come, T-Mobile is offering assistance to customers who need to stay connected to friends and family during this critical time.
Starting today, February 6 through February 12, 2023, T-Mobile is waiving international long-distance and SMS texts to and from Turkey and the U.S and to Syria for T-Mobile, and Sprint postpaid consumer and business customers, T-Mobile Prepaid, Metro by T-Mobile and Assurance Wireless customers.
We will also waive international roaming, data and calls between Turkey and the U.S for T-Mobile and Sprint postpaid customers and prepaid. As a reminder, customers with Simple Global have free unlimited data in Turkey.
If you need assistance or have questions about your service, please reach out to us by calling 611 or 1-800-937-8997 from your handset and we will be happy to help.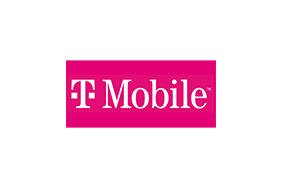 T-Mobile
T-Mobile
T-Mobile US Inc. (NASDAQ: TMUS) is America's supercharged Un-carrier, delivering an advanced 4G LTE and transformative nationwide 5G network that will offer reliable connectivity for all. T-Mobile's customers benefit from its unmatched combination of value and quality, unwavering obsession with offering them the best possible service experience and undisputable drive for disruption that creates competition and innovation in wireless and beyond. Based in Bellevue, Wash., T-Mobile provides services through its subsidiaries and operates its flagship brands, T-Mobile, Metro by T-Mobile and Sprint. For more information please visit: https://www.t-mobile.com/news.
More from T-Mobile