Published 02-08-23
Submitted by Abbott
The Abbott Pandemic Defense Coalition is working nonstop at the front lines of virus surveillance and prevention to help stop outbreaks before they become pandemics. From the Amazon jungle to village townships of South Africa, to crowded urban centers in India and finally cutting-edge surveillance sites in the United States, follow a group of Coalition experts as they race the clock to stay one step ahead of the next viral threat.
Abbott and Warner Bros. Discovery have partnered on The Virus Hunt, a branded content series that follows the mission and work of the Abbott Pandemic Defense Coalition. In the first episode of the series, we are traveling to South Africa to see how our experts work tirelessly to identify COVID-19 variants. 
Watch full episode here: https://abbo.tt/3H3xx76
About Abbott
At Abbott, sustainability means managing our company to deliver long-term impact for the people we serve – shaping the future of healthcare and helping the greatest number of people live better and healthier.
Our 2030 Sustainability Plan is focused on designing access and affordability into our life-changing technologies and products to reach more people, in more places than ever before.
With leading businesses and products in diagnostics, medical devices, nutritionals and branded generic medicines, we intend to improve the lives of 3 billion people – 1 in 3 people on the planet – every year by 2030.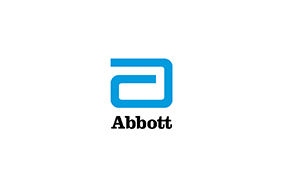 Abbott
Abbott
About Abbott and the Abbott Fund
The Abbott Fund is a philanthropic foundation established by Abbott in 1951. The Abbott Fund's mission is to create healthier global communities by investing in creative ideas that promote science, expand access to health care and strengthen communities worldwide. For more information, visit www.abbottfund.org.
Abbott is a global, broad-based health care company devoted to the discovery, development, manufacture and marketing of pharmaceuticals and medical products, including nutritionals, devices and diagnostics. The company employs nearly 90,000 people and markets its products in more than 130 countries. Abbott's news releases and other information are available on the company's website at www.abbott.com.
More from Abbott