Published 02-08-23
Submitted by CRB

Real talk from the front lines of today's research and manufacturing landscape
This article originally appeared in our 2022 Horizons Life Sciences report, which includes insights from industry leaders and CRB's experts. Get your copy of the report here.
My kids discovered Charlotte's Web last year. They cheered when we got to the part where Charlotte saves her snouted friend from the breakfast table by weaving magic words into her web: Some Pig.
I thought of those words a few months ago, when a surgical team at the University of Maryland transplanted a pig heart into a human for the first time. The animal behind that heart was, indeed, some pig; researchers at the biotech company Revivicor used CRISPR-Cas9 technology to edit 10 of its genes, hoping that their modifications would reduce the risk of organ rejection.
For two months, the transplant recipient lived. Behind those two months lie two decades of research; ahead lies a new era defined by one breakthrough after another, giving hope to patients who had little of it before. Take Yescarta, an engineered T-cell therapy from Kite, a Gilead company, for example—it recently moved from last to second line of defense against non-Hodgkin lymphoma. Meanwhile, Vertex Pharmaceuticals is reporting promising results for the first trial participants who received a potentially curative cell therapy for type 1 diabetes.
Exciting discoveries aren't limited to the cell therapy submarket, though. Last year, regulators approved a first-in-class siRNA therapy from Swiss-based Novartis that could lower cholesterol with just two yearly doses, creating a novel alternative to continuous statin therapy. With these and other amazing new therapies on the horizon, it's a good time to be—and to stay—alive.
Horizons: Life Sciences looks closely at what it takes for companies large and small to keep pace with this rate of discovery. It's the third Horizons report in our life sciences series, and the first to invite North American, European, and multinational companies to share their perspectives with us.
Of nearly 500 respondents, a large majority represent research and development roles, upstream of CGMP manufacturing. This gives us a unique look through the laboratory's keyhole; using our survey data, we see that today's life science companies are investing in novel research, pushing against long-established comfort zones, and moving cautiously but steadily toward an advanced standard of care for critically ill patients. In particular, we're seeing a rapidly maturing industry that's in pursuit of:
More Diversification
The majority of our survey respondents have multiple product types in development or in production, from monoclonal antibodies to cell therapies to mRNA vaccines. The days of single-product specialization are receding; as these survey results indicate, today's companies are utilizing the wide array of tools now available to rapidly expand their pipeline and address diverse indications.
More Multimodal Manufacturing
In order to build resilience and scalability into their increasingly complex product pipelines, today's life science companies are pushing beyond traditional processing approaches. Whether well-established or just starting up, nearly all of our survey respondents (90%) are developing and manufacturing multiple therapy modalities in a single building, or plan to do so in the future.
More Partnership
Pipeline complexity and a push toward multimodal businesses have changed the relationship between owners and contract development and manufacturing organizations (CDMOs). More than half of our survey respondents plan to rely on CDMOs over the next three years, and we're seeing a rise in hybrid models—that is, owners who are offering their in-house manufacturing expertise for hire. Once a provisional resource, CDMOs are now sought after for their expertise and have become a core component of a smart business strategy for life science innovators.
More Talent
Underscoring each of these high-level shifts in the business of life science manufacturing is an on-the-ground battle for skilled workers. More than half of our survey respondents with cell therapies in their pipeline, for example, say that a lack of trained staff is a chronic weak point. Meanwhile, the nature of in-demand talent is changing as companies mature towards more automated, AI-driven manufacturing models, with the traditional C-suite expanding to include roles previously unseen in this industry, such as "Chief Data Officer."
To understand the nuances driving each of these trends and their impact on individual submarkets within the life sciences, we've segmented this report into eight chapters. Each one turns a discerning eye to the Horizons survey data, giving you a contextualized perspective on what today's companies are doing to drive success at the lab bench, in the manufacturing facility, and at every point in between.
An overall perspective on the life science industry
The pandemic incentivized harmonization and attracted more funding to certain segments of the life science industry while introducing greater agility to the regulatory environment. Since then, companies have adopted an optimistic but more cautious approach to ongoing research and discovery. That means carefully weighing the risks and rewards of capital spending and pipeline expansion while continuously pushing for new and exciting discoveries. Join Jake Adams and Peter Walters as they examine this dynamic landscape, using thousands of survey data points to paint a picture of a scalable, flexible future for the life sciences.
RNA Technologies
The rapid arrival of the COVID-19 mRNA vaccines, following years of R&D and clinical success of non-coding oligonucleotide RNAs, catapulted RNA-based therapies into the spotlight. But, in addition to preventing infectious diseases, these technologies— using both non-coding RNA as well as coding RNA—can be harnessed to treat other conditions, like cancer. When compared to other biologics, RNA technologies have the potential to increase speed to market, lower costs, and reduce regulatory requirements. In this article, industry experts David Estapé and Brendan Nichols lead us through the responses from biotech startups and pharma companies that demonstrate a burgeoning interest in RNA drug products, expanding investment in RNA product manufacture larger quantities of RNA than ever before.
Cell Therapies
More than 300 of our respondents have cell therapies in their pipeline, making this one of the most dynamic—and challenging—submarkets in the Horizons survey. Securing a supply of critical materials, managing access to apheresis centers, recruiting trained staff, ensuring reliable results from cell processing equipment—these are the obstacles that are slowing our respondents' progress from concept to commercialization, but they are also catalysts for new and game-changing strategies. Hear from experts Jan Bondoc and Allan Bream as they examine how researchers are leveraging standardized platforms to maximize the versatility and scalability of their processes, and how decentralized manufacturing will change the future of autologous production—a future that will see cell therapies mature from our last line of defense to an accessible and expected level of patient care.
Gene Therapies
Survey respondents at work in this submarket painted a very clear picture for us: change is coming, and it's coming fast. Most respondents plan to leap from the small-scale batches necessary for early clinical trials to much larger manufacturing volumes within just three years, and they've got exciting strategies to help them do that. Suspension cell cultures, sterile filtration, stable cell lines, and in-house plasmids manufacturing are attracting an enormous volume of R&D activity among both owners and CMOs as this race toward the commercial market heats up. Experts Devin Hersey and Peter Walters break down this survey data to provide a close and prophetic look at this rapidly maturing field.
Therapeutic Proteins
From 100 years of advancements in insulin treatment to the approval of more than 100 monoclonal antibody therapies, the field of therapeutic proteins has come a long way—especially in the last few years wherein trends, technologies, and perceptions in the industry saw significant changes. Whether it's developing strategies for greater process intensification and continuous manufacturing, or the more recent risk-based approaches to process closure, there is much activity and insight coming out of research and development—and our experts, Rob Boulanger and John Rubero, are investigating how developers of therapeutic proteins are strategizing for the future.
Drug Product Manufacturing
The tailwinds from COVID-19 treatment innovation have ushered in a new era for drug product manufacturing—one that seems to be looking beyond rare disease markets and smaller patient populations to search for the next blockbuster drug; one that is engaging with drug product formulations that are becoming increasingly more complex; and one that is readily embracing automation and online/inline monitoring technologies even at the clinical production operations level. Our expert, Christa Myers, discusses these trends and how they will impact commercial manufacturing in the future, with an eye toward the ultimate goal of getting safe, effective medications to patients as fast as possible.
Pharma 4.0
In addition to the innovations that last year's respondents were keen on—tech like artificial intelligence (AI), data analytics, and cloud computing—we are seeing an encouraging evolution in the journey to implementing all aspects of Pharma 4.0, including smart end-user devices, advanced robotics, and digital twins. Companies appear eager to continue the climb to the next level of digital maturity, and a desire to do this quickly. We can see that in the abundance of recent acquisitions that have brought AI innovators into established life science companies. But respondents remain sanguine about how to get there, knowing that budget constraints, organizational reluctance, and a lack of skilled labor might hold them back. Join expert Yvonne Duckworth in a detailed look at today's digitalization landscape and tomorrow's opportunities.
The Case for Modular Design
Most of our survey respondents have plans to expand over the next five years, with some indicating an intent to establish a footprint in other countries. Optimizing capital and operations expenditure in these expansion efforts means standardizing operations between sites, expediting regulatory approvals, and remaining agile to demand for new modalities and technologies. Experts Daniel Fritsche and JP Bornholdt explore the benefits of modular design in multi-site expansion, harmonizing the best of customization and standardization.
The next frontier for life sciences
The world of Charlotte's Web, in which cunning spiders save pigs' lives, may seem like the stuff of fantasy, but the real world can be even stranger—a genetically modified pig with the potential to save a human life, for example. And yet here we are. Established therapies like monoclonal antibodies continue to find new applications; meanwhile, novel ideas like in vivo gene editing attract record-setting investments and tease a future in which the word "incurable" falls out of use. With all of this momentum behind it, the life science industry is on the cusp of new and previously unimaginable discoveries, giving us the tools and strategies we need to manage and cure critical illnesses with greater efficacy and repeatability than ever before. This report is a compendium of those tools and strategies, drawn from the perspective of hundreds of life science companies as they race toward a new horizon.
To access more insights on the life sciences manufacturing industry, download the report here.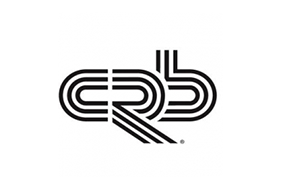 CRB
CRB
CRB is a leading global provider of sustainable engineering, architecture, construction, and consulting solutions to the life sciences and food and beverage industries. Our innovative ONEsolution™ service provides successful integrated project delivery for clients demanding high-quality solutions -- on time and on budget. Across 21 offices in North America and Europe, the company's nearly 1,800 employees provide world-class, technically preeminent solutions that drive success and positive change for clients and communities. See our work at crbgroup.com, and connect with us on social media here.
More from CRB