Published 02-06-23
Submitted by Medtronic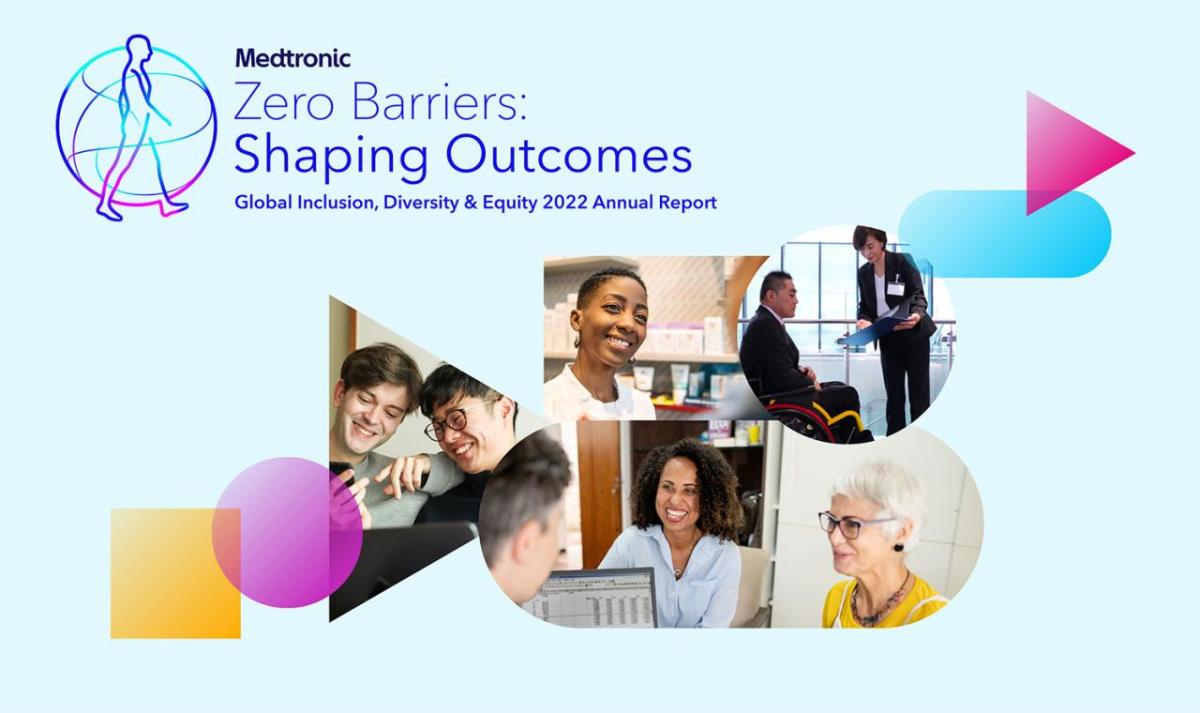 As the global leader in healthcare technology, Medtronic sees inclusion, diversity, and equity (ID&E) as key to the innovation it needs to deliver life-transforming products and therapies for more people around the globe.
We recently released our Global Inclusion, Diversity & Equity 2022 Annual Report, which highlights our strategic efforts and progress to remove barriers to opportunity inside and outside our walls.
"We know that to truly address systemic inequities, we have to go beyond our workplace and help reduce barriers in the communities we serve," said Geoff Martha, Chief Executive Officer and Chairman.
Here are some highlights from the past year:
Advancing diversity in STEM through our partnerships: Women, Black, and Hispanic workers tend to be underrepresented in most STEM careers. To do our part to reduce historical barriers, we're deepening our relationships with key strategic partners, including Thurgood Marshall College Fund and the Society for Hispanic Professional Engineers, who share our commitment to shaping more equitable pathways to success. (pg. 31)
Breaking education and degree barriers: We know that there are multiple pathways to building a successful career. That's why we're updating job requirements in certain positions to emphasize skills over formal academic credentials, and you can read about the personal impact for Christian, one of our IT employees. We've also launched the Medtronic Advanced Pathways & Skill Building (MAPS) program, which offers 100% college tuition coverage upfront for eligible employees in the U.S. and Puerto Rico without the need for reimbursement. (pg. 22-24)
Designing a destination for world-class diverse talent: It's hard to feel you belong at work if your employer's benefits don't recognize you for who you are. At Medtronic, we've added partnerships with Included Health, a concierge service specialized in healthcare for LGBTQ+ and Black employees and their families, and expanded our global family care leave benefit as just two examples of how we're more deeply weaving inclusion and belonging into our suite of benefits. (pg. 32)
"To engineer the extraordinary, we must unleash the full potential of every single employee and innovate from a range of perspectives as diverse as the patient communities we serve," said Chief Inclusion and Diversity Officer and President and the Medtronic Foundation, Dr. Sally Saba. "We are proud to be recognized as a leader in ID&E and remain steadfast in our commitment to zero barriers to equity and opportunity."
Read the full Global Inclusion, Diversity & Equity 2022 Annual Report to learn about many ways Medtronic is contributing to sustainable ID&E progress across the globe – and never resting in its pursuit of zero barriers to equity.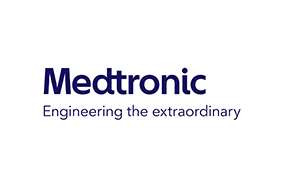 Medtronic
Medtronic
Bold thinking. Bolder actions. We are Medtronic.

We lead global healthcare technology and boldly attack the most challenging health problems facing humanity by searching out and finding solutions. Our Mission — to alleviate pain, restore health, and extend life — unites a global team of 90,000+ passionate people. Powered by our diverse knowledge, insatiable curiosity, and desire to help all those who need it, we deliver innovative technologies that transform the lives of two people every second, every hour, every day. Expect more from us as we empower insight-driven care, experiences that put people first, and better outcomes for our world.

In everything we do, we are engineering the extraordinary.
More from Medtronic