Published 02-06-23
Submitted by United Airlines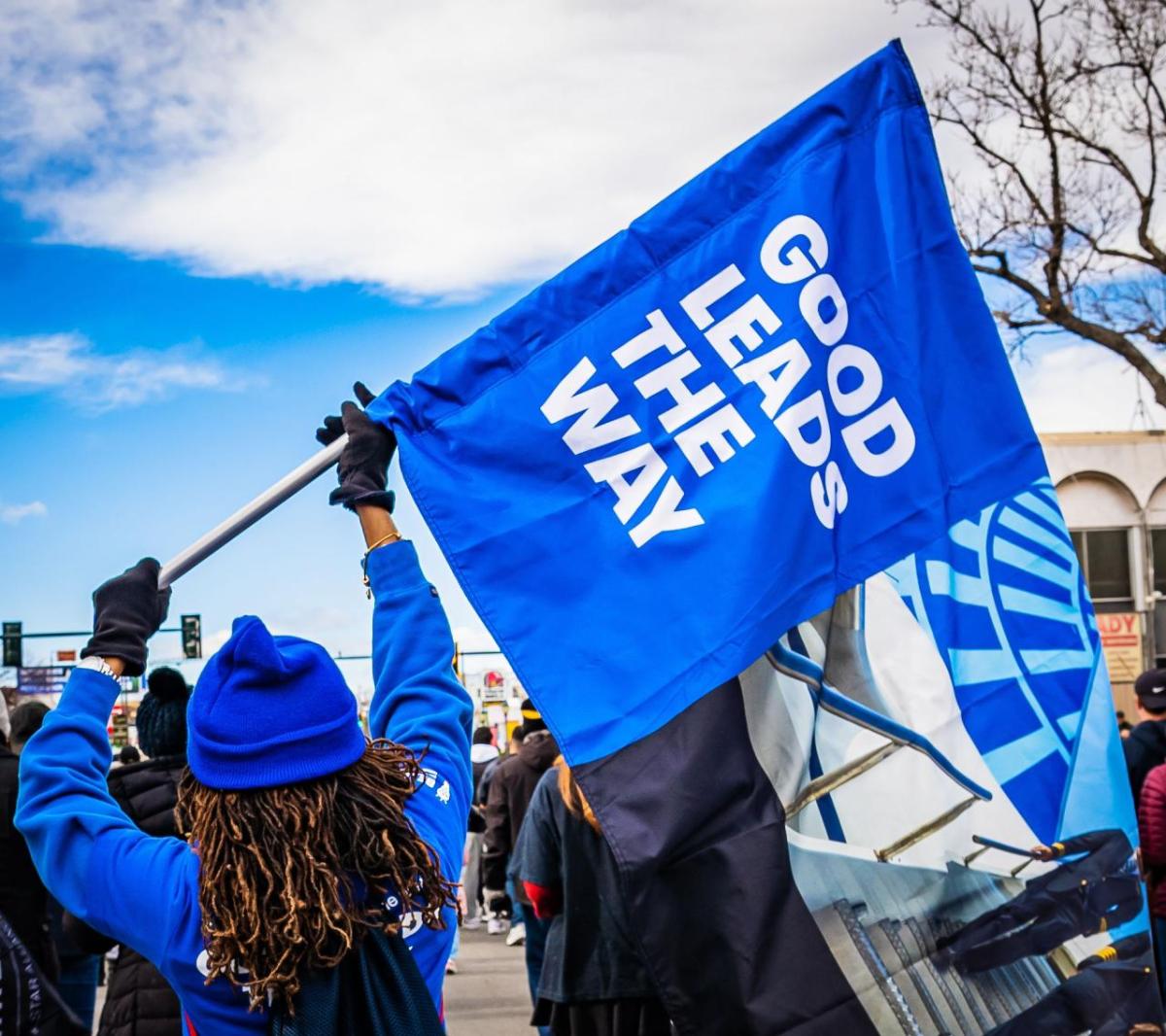 Black History Month is upon us! Whether you are in the U.S. or somewhere abroad, this is a time for all of us to celebrate the contributions, impact and influence Black people have had on society. As United reflects on the progress that has been made toward making our society more equitable, we also celebrate our teams' participation in the 2023 events that commemorated the legacy of Rev. Dr. Martin Luther King, Jr.
United Airlines' Dr. Martin Luther King Day activities began on Friday, Jan 13., when their internal Business Resource Group, BEACON (Black Excellence Amplified Continuously in Our Network); the Global Community Engagement (GCE) team; and the Diversity, Equity and Inclusion (DEI) team attended the City of Chicago's 37th Annual Interfaith Breakfast. The breakfast was hosted by Chicago Mayor Lori Lightfoot, honoring Congressman Bennie G. Thompson and the family of Emmett Till. Themed "Defending the Dream," the breakfast allowed United to showcase their commitment to DEI progress within the Chicago community.
Simultaneously in New Jersey, volunteers packed meals alongside the New York Giants and in partnership with The Food Bank of New Jersey.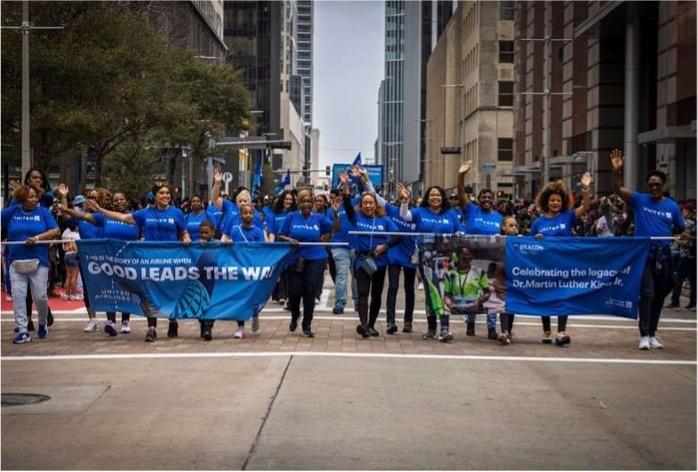 The global airline sponsored two parades in both Denver and Houston on Jan. 16. Nearly 300 employees participated in both events, embodying the unity and collaboration that Dr. King envisioned for our society. 
Coined as the "Marade" (march and parade), this year's theme was "Strength through Justice," and tens of thousands joined to march in Denver. Nearly 100 of United's Denver employees engaged with local families, businesses and community organizations who were in attendance. 
United's Aviate and Pilot Strategy Managing Director Michael Bonner spoke on his life growing up, serving in the military, his current role at United and how important it is for us to become one and support and love each other.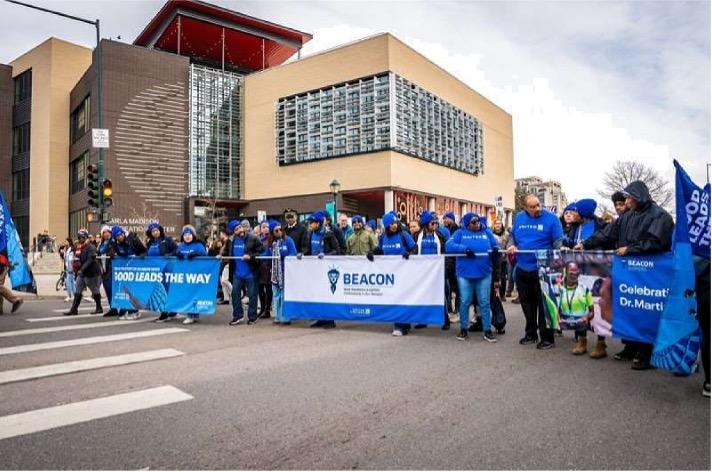 "It was a great experience seeing people from all walks of life come together to celebrate MLK Jr's life and his work," said Denver Ramp Service Employee Marcel Hoy, who also photographed the event. "But also recognizing that we still have work to do. United volunteers represented in a big way both in size of the group as well as chanting 'Good Leads The Way!' along the route." 
In Houston, more than 200 employees walked alongside the United Airlines parade float, interacting with the local community through music, fun and fellowship. 
"Building and teaching the next generation was one of the highlights of my day at the MLK 45th Annual Parade," said Houston Service Center Passenger Revenue Accounting Project Manager Chrishonda Warner.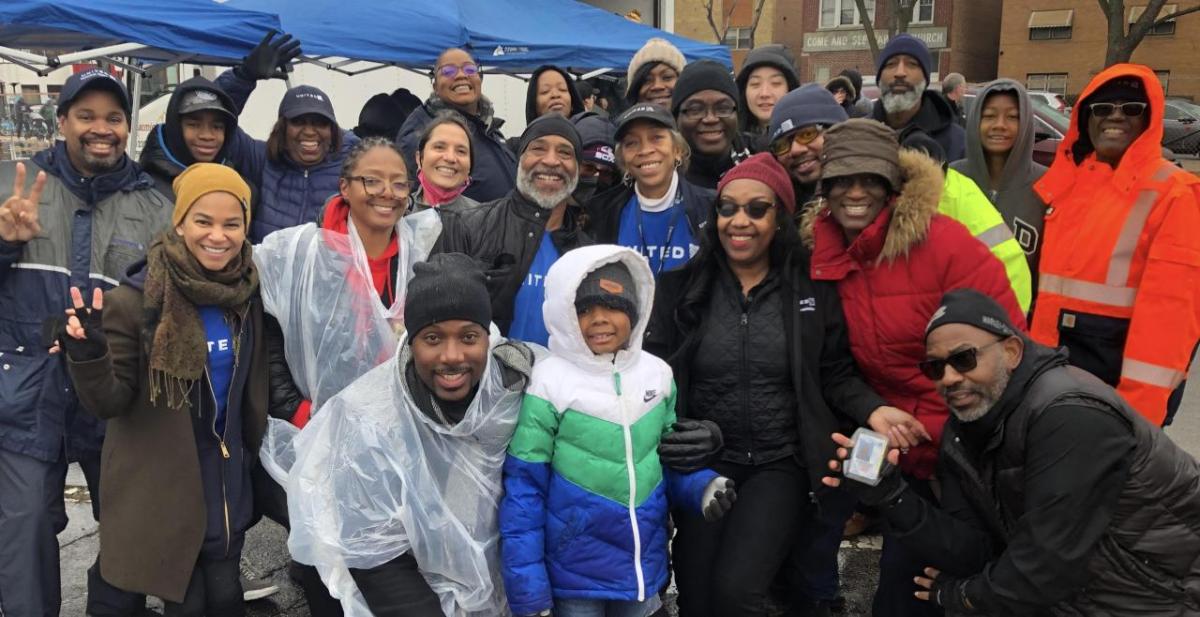 Houston Hub VP Phil Griffith and Alliances Managing Director and newly appointed BEACON President Mika Tupy represented United, promoting the airline's community impact and involvement along with Houston Mayor Sylvester Turner and other elected officials. 
"Let me tell you, United showed out! And you all have some rhythm, too. I want to thank you for participating on that scale," said Mayor Turner during his remarks at United's Houston Inflight Training Center ribbon-cutting event on Jan. 17. 
Immediately following the Houston parade, participants gathered at the United BBQ Truck to eat, dance and interact with other vendors and local residents. 
"It was great to see United colleagues honor Rev. Dr. Martin Luther King Jr. through our weekend of service," said Charter Operations Senior Analyst Marcus Marshall. "BEACON is committed to fostering an inclusive and equitable environment and will continue to honor his legacy through our work at United and in the communities we serve."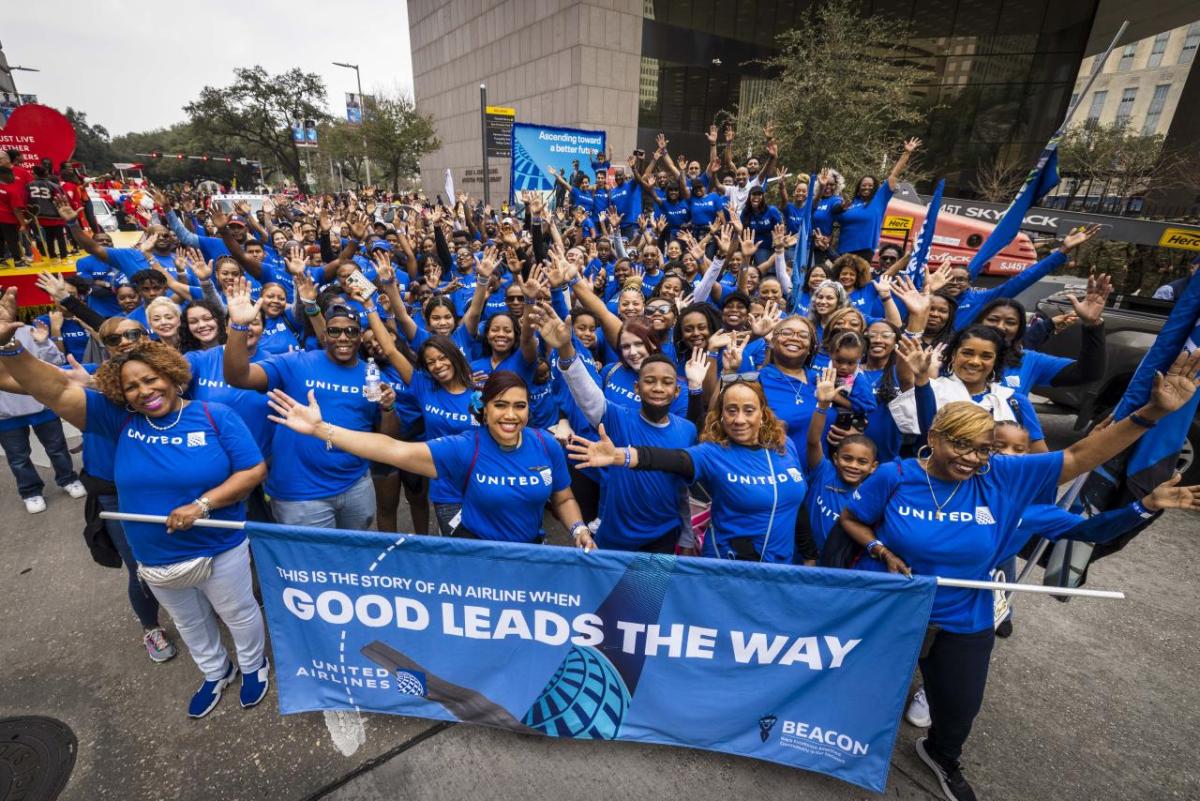 United employees also participated in two additional MLK Day Parades in San Francisco and Atlanta. 
"This was my first march in San Francisco and you could feel the love power and uplifting energies in the crowd with everyone coming together again," said Airport Operations Customer Service Senior Manager Clarissa Ingram. "It was truly inspiring to be part of the march, not just as a person from the community, but to represent and to show so many that a major company like United fully supports not just this MLK walk and activities, but their black employees overall in this way." 
On Monday Jan. 16, more than 30 volunteers participated in the MLK Day of Service in Chicago hosted by United community partner, M3 (My Block, My Hood, My City). Jamal Cole, M3 CEO and Founder, kicked off the event with an inspiring speech about activism, which set the tone for the day. 
"I was humbled by the number of people that required assistance and inspired by the number who braved the elements to provide it!" said Airport Operations Customer Service Assistant Manager and O'hare Airport BEACON Chapter President Lisa Cole. 
In partnership with M3, the team collected food, PPE, winter apparel — includinghats, gloves and scarves — and home goods that would be delivered to more than 500 seniors across Chicago. 
"MLK once said, 'We must use time creatively, in the knowledge that the time is always right, to do right,'" continued Lisa. "Members of BEACON and the O'hare Chapter were there to do right, and while the skies weren't friendly, we remembered that Good Leads The Way."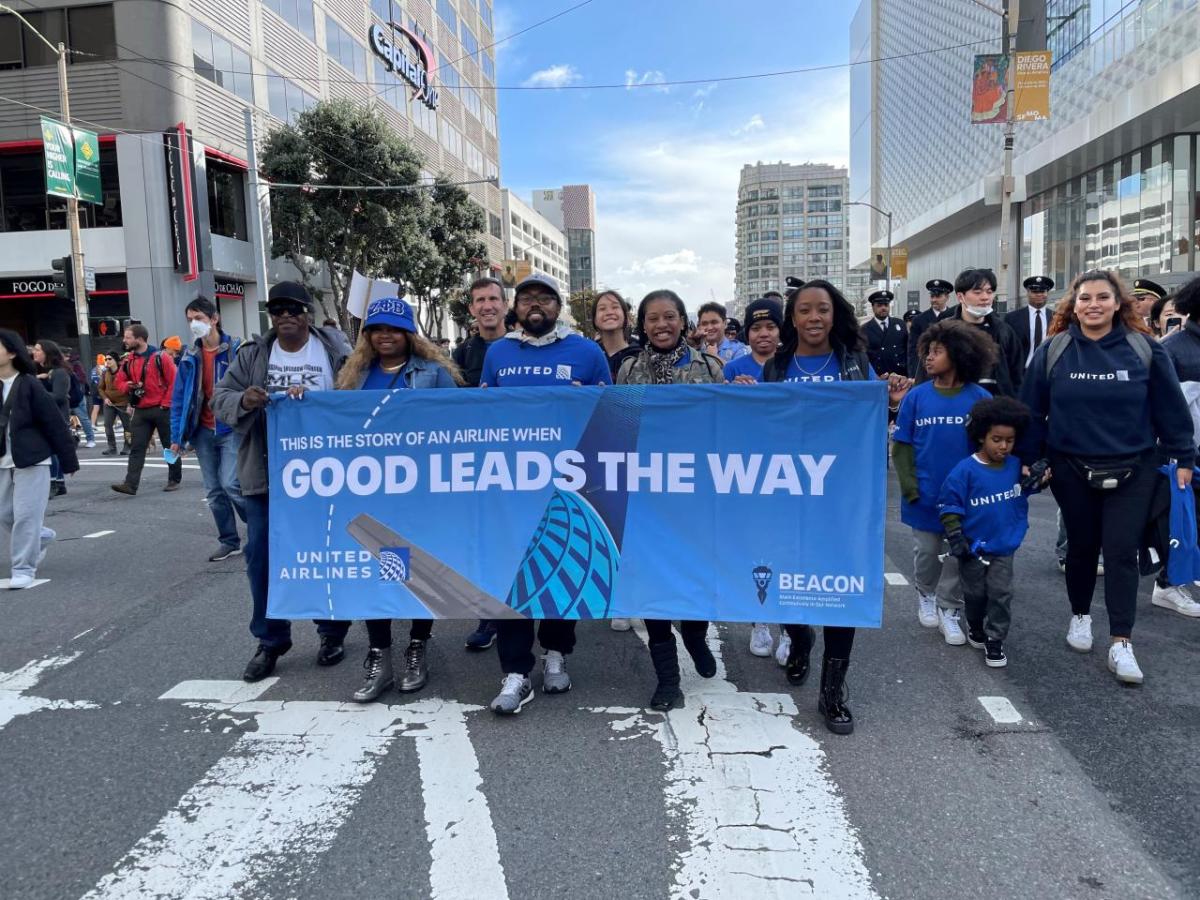 GCE Program Administration Senior Specialist Jermell Stills was one of the many BEACON and GCE team members who made an extraordinary effort to execute United's participation in these MLK Day events. 
"Orchestrating the MLK Day events was easily one of the most memorable experiences of my professional career," said Jermell. "All volunteers were engaged throughout each event; and for me, personally,  it was the moment where my United colleagues became my family. As a company, we honored very important aspects of Dr. King's vision and legacy — UNITY and a strong commitment to the communities in which we serve." 
Jermell was one of the many United employees who participated in the MLK Day parade in Houston. 
"I was overwhelmed with the turnout and energy of United volunteers," he said. "The community welcomed us, embraced us and celebrated with us from start to finish. Our good truly led the way this year for MLK Day 2023." "I love working for a company that doesn't just say 'Good Leads The Way,' we actually do it!" added Chrishonda. "UNITED strong!"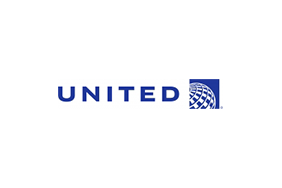 United Airlines
United Airlines
About United
United's shared purpose is "Connecting People. Uniting the World." For more information, visit united.com, follow @United on Twitter and Instagram or connect on Facebook. The common stock of UAL is traded on the Nasdaq under the symbol "UAL".
More from United Airlines