Published 02-03-23
Submitted by Kohler
We are incredibly proud to support polar explorer Robert Swan's Undaunted Mission to the South Pole as he advocates for the preservation of Antarctica through renewable energy and sustainability.
Just before he set off on his journey, he and Kohler Chair and CEO David Kohler had a chance to catch up. From clean energy to Admiral Byrd (whose mission was also powered by KOHLER Power - Generators), they covered it all.
Surrounded by artifacts from Admiral Byrd's 1929 South Pole expedition, they discussed Robert's Undaunted Expedition supported by Kohler clean energy, the critical need for resilience in challenging times, and the role clean energy will play in preserving Antarctica for peace and science.
Swan is the only human to have walked to both the North and South Poles, celebrating the completion this trip 37 years after his first. He has dedicated his life's work to the preservation of Antarctica and the planet through promoting renewable energy and sustainability to combat the effects of climate change through his 2041 Foundation.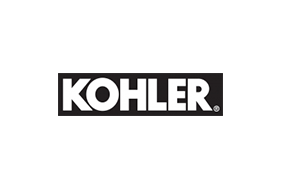 Kohler