Published 02-02-23
Submitted by Carol Cone ON PURPOSE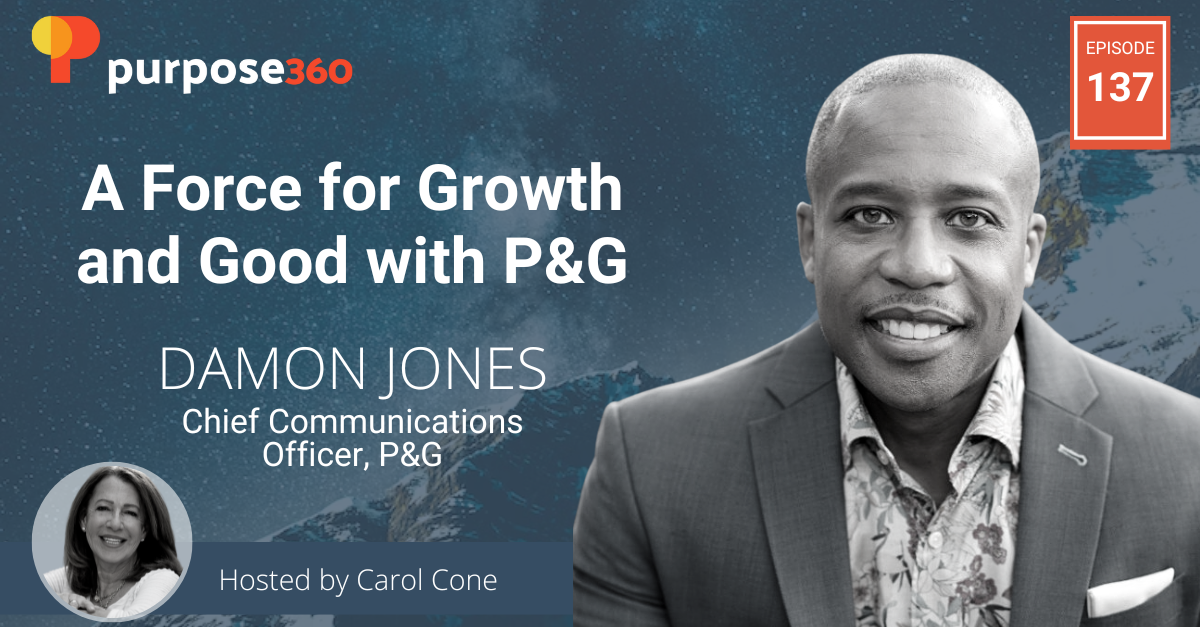 Traditional advertising is transactional. But that's not the case at Procter & Gamble.
At P&G, advertising goes beyond presenting a product and its benefits to consumers. Instead, P&G uses advertising as a medium for mass storytelling, with the objective of both deepening the public's understanding of social issues and informing them on the role they can play. This supports transformative change: broadening perspectives and igniting a drive to make change. Don't believe us? Watch "It's Our Home." These stories don't (just) sell products – they build relationships and spark change.
We invited Damon Jones, Chief Communications Officer at Procter & Gamble, back to Purpose 360 to talk about how P&G leverages storytelling to drive change for the environment and society. Behind the ads are programs that invest in underrepresented communities, products that enable consumers to create positive change, and platforms that foster empathy and understanding.
Listen for more insights on:
The difference between investing in research and consumer understanding.
How to respond to current events with meaningful, substantive, and measured commitments.
How to authentically integrate products into issue-driven marketing and advertising campaigns.
Why a company's actions matter more than headlines.
Listen to this and other episodes of Purpose 360 Podcast here.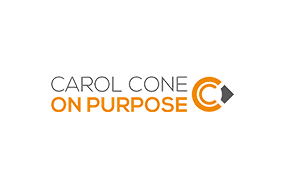 Carol Cone ON PURPOSE
Carol Cone ON PURPOSE
Carol Cone ON PURPOSE is a pioneering consultancy helping companies, brands, and organizations harness the power of social purpose to advance their business and social impact. CCOP's proven approach meets clients at any point on their  purpose journey to unlock opportunities to build reputation, inspire employees, exceed financial targets, and support the greater good. The consultancy is led by Carol Cone, regarded as one of the founders of the purpose movement in the early 1980s and has been internationally recognized for her work.
More from Carol Cone ON PURPOSE