Published 02-01-23
Submitted by Duke Energy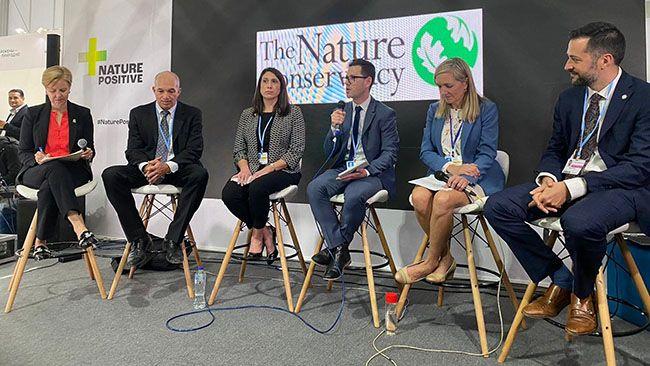 For the past two years, I've been incredibly honored to represent Duke Energy at the annual United Nations Climate Change Conference, also commonly referred to as the Conference of the Parties (COP). At Duke Energy, we have made significant progress in delivering the increasingly clean, affordable and reliable energy our customers and communities count on. As we continue our clean energy transformation and our journey to net-zero emissions, it is important that we, as Duke Energy, meaningfully engage with our local, state, national and international stakeholders around climate policies and needed technological solutions.
Last year, at COP26 in Glasgow, I had the opportunity to listen and learn about the importance of the business community's engagement and actions that will enable our clean energy future. Spending time learning more about what other sectors and countries are facing as they decarbonize was especially thought provoking. This year at COP27, in Sharm El-Sheikh, Egypt, I had the opportunity to participate more actively in the discussions and share the steps Duke Energy is taking to achieve our net-zero goals with some of our nation's policymakers and staff who are instrumental in climate policy discussions.
At COP27, much of the conference's primary discussions were on developed nations' funding pledges for climate adaptation and on loss and damage compensation for lesser-developed countries. However, COP27 also focused on the role of the private sector in delivering the ambitions of the Paris accord.
There was and is a clear expectation, given the clean energy policies in the Infrastructure Investment and Jobs Act (IIJA) and the Inflation Reduction Act (IRA), that the U.S. private sector will play a large role in reducing emissions and working toward the nation's achievement of its climate goals.
I had the opportunity to share how the IIJA and IRA will help Duke Energy achieve our goals with a variety of stakeholders including bipartisan policymakers, large customers, key non-governmental organizations, and environmental groups. I was also able to underscore the need for an affordable and reliable zero-carbon transition for our customers, as well as the importance of environmental justice and a just transition during the company's transformation.
The IIJA provides critical investments that will enable Duke Energy's clean energy transition by furthering the development of clean energy technologies like hydrogen, long duration energy storage, carbon capture and advanced nuclear. It also provides an important down payment on the infrastructure and incentives that are needed to electrify transportation and secure the grid, all while encouraging and prioritizing substantial community engagement.
The IRA climate and energy-related provisions will provide a more affordable transition to cleaner energy for our customers. For example, the nuclear and renewable tax credits can create significant cost savings for our customers; in fact, we see this law as an opportunity to help offset the cost pressures that our customers are feeling.
We recognize the clean energy transition creates important community benefits, like employment and economic development opportunities. Duke Energy's planned investment of $145 billion over the next 10 years for critical energy infrastructure will provide a significant part of this in the regions we serve, including not only economic development and workforce opportunities, but also tax revenue for essential government services in our regions.
One of my favorite memories from COP27 was lending my voice to a panel discussion that The Nature Conservancy hosted in the Nature Pavilion. I was joined by representatives from the government as well as civil society. While I work in the power sector today, I spent over a decade advising and developing energy policy on Capitol Hill. It was an honor to be able to share with my fellow panelist – one of the lead staffers guiding passage of the IIJA and IRA on Capitol Hill – how a durable, sound clean energy policy environment really can put us on a path to change the world for the better when it comes to climate change. There is no question that if we are going to solve this shared and urgent issue it's going to take all of us coming together. Policy can have a crucial impact on our future, which is why it is so important to get it right.
As one of the largest electric companies in the United States, Duke Energy recognizes the importance of being part of the global conversation on policy to ensure we are able to continue our ambitious, yet responsible pace of change. Our planned transition balances the technologies of today with the innovations of tomorrow to drive out carbon emissions while preserving affordability and reliability for our customers and communities.
I'm excited to continue the climate conversation and look forward to learning and sharing more about our journey at COP28 in 2023.
View original content here
, full_html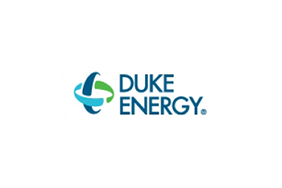 Duke Energy
Duke Energy
Duke Energy (NYSE: DUK), a Fortune 150 company headquartered in Charlotte, N.C., is one of America's largest energy holding companies. Its electric utilities serve 8.2 million customers in North Carolina, South Carolina, Florida, Indiana, Ohio and Kentucky, and collectively own 50,000 megawatts of energy capacity. Its natural gas unit serves 1.6 million customers in North Carolina, South Carolina, Tennessee, Ohio and Kentucky. The company employs 27,600 people.
Duke Energy is executing an ambitious clean energy transition to achieve its goals of net-zero methane emissions from its natural gas business by 2030 and net-zero carbon emissions from electricity generation by 2050. The company has interim carbon emission targets of at least 50% reduction from electric generation by 2030, 50% for Scope 2 and certain Scope 3 upstream and downstream emissions by 2035, and 80% from electric generation by 2040. In addition, the company is investing in major electric grid enhancements and energy storage, and exploring zero-emission power generation technologies such as hydrogen and advanced nuclear.
Duke Energy was named to Fortune's 2023 "World's Most Admired Companies" list and Forbes' "World's Best Employers" list. More information is available at duke-energy.com. The Duke Energy News Center contains news releases, fact sheets, photos and videos. Duke Energy's illumination features stories about people, innovations, community topics and environmental issues. Follow Duke Energy on Twitter, LinkedIn, Instagram and Facebook.
More from Duke Energy