Published 02-01-23
Submitted by Nasdaq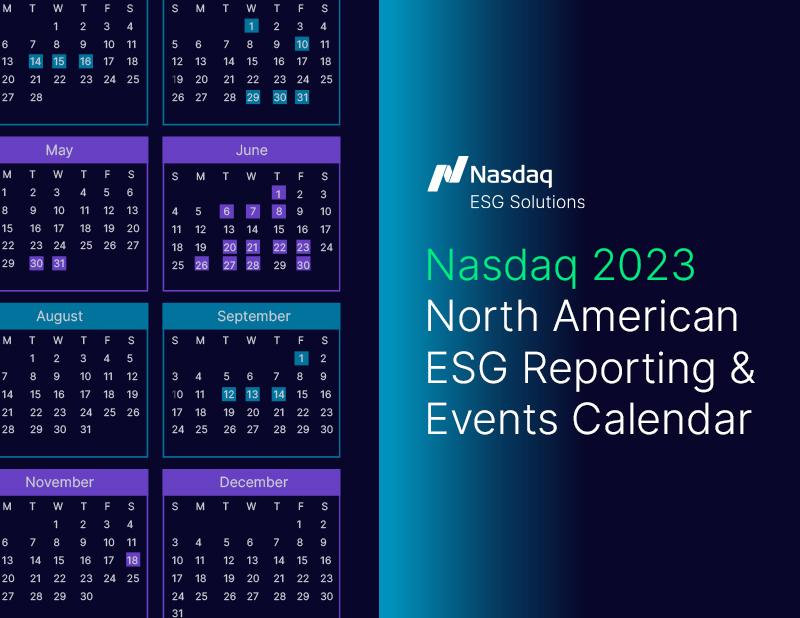 Planning the year ahead for ESG reporting, disclosures, and events can be a challenging undertaking. There are countless events and submission deadlines to track, several of which have limited timeframes each year for participation, and the dates are not always easy to track down. Our dedicated team of ESG experts therefore compiled the calendar below as a resource to assist you in organizing and resourcing your 2023 ESG plans. Presented in a quarterly format, the calendar identifies key reporting deadlines and release dates for ESG frameworks, standards, rating and ranking questionnaires, and assessments, as well as important ESG events and conferences where our Nasdaq team can connect with you live.
How to Plan Your ESG Year Ahead
While this calendar reflects the most widely known ESG reporting organizations and events, it will continue to evolve as a reflection of the evolving ESG landscape. With ever more ESG reporting frameworks, ratings, and events, it is important to identify and prioritize those most impactful to your ESG program, as resourcing all of these is unrealistic for most organizations. In evaluating which ratings and rankings in which to participate, for example, identify those most critical to your shareholders and other stakeholders, including employees and customers, and to your brand. Consider opportunities for feedback and benchmarking against your peers. Should you need support with this assessment, our ESG Advisory team is standing by to help you make the most of your ESG disclosures.
Once you have identified your priorities for the year, ensure you have the right resources and partners in place to help you achieve your goals. For example, while reporting to CDP begins in April, it is essential to have the right technology solution in place for your emissions calculations well in advance of that window. Connecting with our Metrio team will help you understand the best timing and ramp up process toward submitting your CDP response. Similarly, the Dow Jones Sustainability Index Corporate Sustainability Assessment (CSA) typically opens in April. Engaging Nasdaq OneReport today will help you to begin to understand the requirements of the survey and find the right data points and subject matter experts across your organization in preparation for your submission. Once you're ready to participate, Nasdaq OneReport can also streamline the transfer of your data to many of the reporting and rating organizations to minimize duplicative data entry and ensure the accuracy of your responses.
Additional detail on timing may become available and new events may be added, so bookmark this link to leverage our team's ESG updates throughout 2023.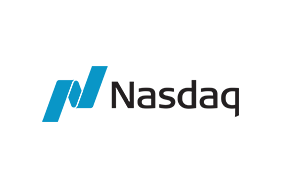 Nasdaq
Nasdaq
Nasdaq (Nasdaq: NDAQ) is a global technology company serving the capital markets and other industries. Our diverse offering of data, analytics, software and services enables clients to optimize and execute their business vision with confidence. To learn more about the company, technology solutions and career opportunities, visit us on LinkedIn, on Twitter @Nasdaq, or at www.nasdaq.com.
More from Nasdaq