Published 02-01-23
Submitted by Quest Diagnostics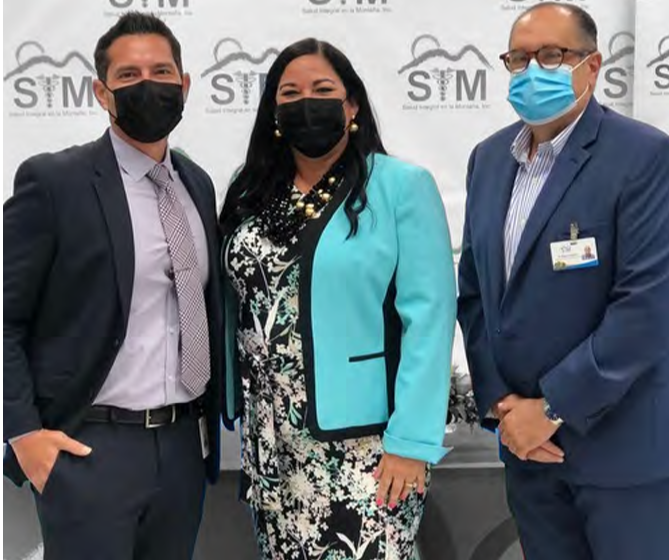 Since 1974, Salud Integral en la Montaña, Inc (SIM), an FQHC in Puerto Rico, has been dedicated to serving the needs of medically underserved residents in multiple municipalities across the island. When COVID-19 began to spread throughout Puerto Rico, particularly in underserved communities, SIM found itself with a crucial role to play in supporting the health of the medically underserved.
While SIM has helped many Puerto Ricans recover from the virus, many are experiencing long COVID, where symptoms persist long past the point of active infection. Recognizing the suffering experienced by these long-haulers, SIM set up the first clinic in Puerto Rico to provide treatment and care specifically for these patients. Made possible through funding support from Q4HE, Puerto Rico's first post-COVID-19 Care Clinic was opened by SIM, and a growing number of patients experiencing long COVID symptoms have been receiving critical tailored care.
Through this funding, SIM provides post-COVID-19 patients with care from a multidisciplinary team comprised of specialists in cardiology, psychology, dermatology, gastroenterology, pneumology, and nephrology who are equipped to address respiratory issues, heart and vascular problems, fatigue, neurological abnormalities, and more. Patients benefit by having all their needs examined at once rather than having to visit different doctors who lack access to the electronic health records managed by a different facility.
These services are available not only to those inside the scope of SIM's service areas, but also to people across all 78 municipalities of the island, reflecting SIM's long-standing commitment to serving those with the greatest need. Through this innovative clinic, SIM expects to deliver integrated care for at least 2,450 patients who meet clinical admission criteria during the first year of operation, and this number will likely increase.
With a strong track record and a comprehensive suite of services, SIM is well positioned to support this post-COVID-19 community and serve as a model for other clinics and centers around the world. With our support, SIM will be able to build upon these resources and help thousands of Puerto Ricans manage and overcome the impacts of long COVID.
"There's no doubt that we have a big responsibility; however, we feel proud of being selected by Quest for Health Equity to open the first and only post-COVID-19 Care Clinic in Puerto Rico. We also feel confident that we can accomplish this important task by improving the lives of our post-COVID-19 patients and that this experience will enable SIM to understand the cause of a post-COVID-19 patient's symptoms, find out if the patient is at risk of additional health issues, and create a treatment plan that meets the patient's needs."

– Dr. Gloria del C. Amador Fernández

President and Chief Executive Officer, SIM
"Scientific evidence reveals that a majority of patients who suffer or have suffered from COVID-19 face a variety of ongoing symptoms, from respiratory and cardiac problems to fatigue and neurological symptoms to any number of other symptoms and diseases. In response, we established a team of medical specialists who can help our patients address and overcome these debilitating ailments. With Q4HE's support, this team will be able to serve a growing number of Puerto Ricans in need of this highly specialized and critical care."

– Dr. Nelson Almodóvar

Medical Director, SIM
"I am a survivor of COVID-19. Since my family and I overcame the disease in December 2020, we have been waiting for a post-COVID clinic in Puerto Rico. We were pleasantly surprised when we received a call from Salud Integral en la Montaña inviting us to the first clinic. They have met my expectations regarding the follow-up of all symptoms with corresponding specialists to ensure my optimal health and wellness. I urge all the surviving patients of COVID wherever SIM is present to access these valuable services. Thank you for taking care of my and my family's health, and may this clinic continue to help many more people."

– Alberto Vazquez

Patient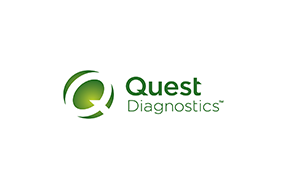 Quest Diagnostics
Quest Diagnostics
Quest Diagnostics empowers people to take action to improve health outcomes. Derived from the world's largest database of clinical lab results, our diagnostic insights reveal new avenues to identify and treat disease, inspire healthy behaviors and improve health care management. Quest annually serves one in three adult Americans and half the physicians and hospitals in the United States, and our nearly 50,000 employees understand that, in the right hands and with the right context, our diagnostic insights can inspire actions that transform lives. 
More from Quest Diagnostics